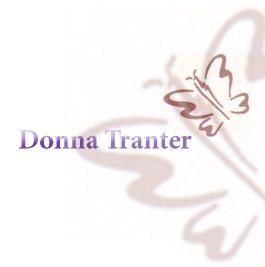 Aloha Relaxation Massage
Clicking on the Send Me Details Now button opens an enquiry form where you can message Donna Tranter directly
Send Me Details Now
Relaxing, nurturing and pampering are all words often used to describe Hawaiian Lomi Lomi Massage. Set in a rural location, enjoy the gentle soothing touch of aloha in a classic country setting with a hint of Hawaii. This clinic is a Women Only Haven specialising in relaxation treatments.
Massage Treatments
Servicing area
Sunbury, Gisborne, Riddells Creek, Macedon Ranges, Woodend, Kyneton, Romsey, Lancefield, Craigieburn, Melton, Keilor, Taylor's Lakes, Watergardens, Niddrie, Essendon, Airport West, Melbourne, Victoria
---
Focus areas
Lomi lomi massage
Relaxation
Bodywork
Nurturing
Stress management
Tight muscles
---
WOMEN'S ONLY RELAXATION HAVEN
Relaxation Massage

Hawaiian Massage (Ancient Temple Style/Lomi Lomi)

Soothing Hot Stone Treatments

Remedial Massage

Seated Chair Massage

Reiki

Classical Herbal Medicine (including Iridology, Bach Flower Remedies and individually tailored liquid Herbal Tonics)
Relaxation Massage
Light-medium pressure
A smooth, flowing style that promotes general relaxation, improves range of motion and relieves tension. The art of relaxation massage is being able to slowly relax the person while maintaining a smooth flow of strokes. Great for general wellbeing.
A whole body massage.
Hawaiian Massage
Light-medium pressure
Hawaiian bodywork originated in the South Pacific and was used during Rites of Passage as a transformational massage and healing system. It is also known as Hawaiian Temple Style massage and Lomi Lomi. This beautiful form of bodywork provides a holistic approach to healing by balancing the body-mind in its physical, emotional and spiritual dimensions. Hawaiian bodywork is unique in a number of respects. The practitioner uses their hands, forearms and elbows and moves around the table (using flowing hula and Tai Chi style movements) working with energy while applying soft and deep tissue massage. Music is played and the practitioner attunes the flow of the massage to harmonise the various rhythms within the clients body-mind-soul. Every practitioner is different and every Lomi is different as you there is no set sequence to follow. There is no 'one size fits all' approach, instead the treatment is tailored to you with the intention to harmonise, relax and pamper you.
Who Can Receive a Hawaiian Lomi Lomi Massage?
Everybody, regardless of body shape, age or state of health can receive Lomi Lomi. Whether you're feeling lack lustre, out of kilter, or in pain, Lomi Lomi offers excellent treatment possibilities for people suffering stress, depression, exhaustion, physical discomfort and injuries, confusion, grief or loss. It can also assist if you're dealing with ongoing work or relationship issues.
I recommend this beautiful bodywork if you want to relax and be pampered!
Soothing Hot &/or Cold Stone Treatment
Light-medium pressure
Soothing stones gently help to release pressure and tension from the body, restoring energy and vitality to the entire being. Many people experience a deep sense of calm and balance with stone treatments which are incorporated in a nurturing, relaxation massage. May also be incorporated in Hawaiian Lomi Lomi treatments tailored to address your specific needs.
Experience the bliss.....
Remedial Massage
Light-firm pressure
Incudes components of Relaxation Massage combined with techniques for dealing with tight muscles which are causing general pain and fatigue. Remedial Massage deals with painful conditions on a therapeutic level and may involve concentrating on a particular region of the body associated with the discomfort. The body may be segmented into regions for treatment: neck, shoulders, upper back, mid back, hips and lower back, arms and legs. Ideal for those requiring more firm pressure.
Health Fund rebates may be available for this treatment.
Reiki
An ancient Japanese form of healing. Reiki is a gentle, hands on technique used to bring peace and balance to the body, mind and spirit. Clients remain fully clothed throughout the treatment and no oil is used. Rei means 'universal life force' and ki translates to 'energy'-Reiki is universal life force energy.
A subtle form of energy balancing.
Hawaiian Lomi Lomi Massage
1hr
Hawaiian Lomi Lomi Massage
1hr 30min
Qualifications
Diploma In Remedial Massage Therapy
Advanced Diploma In Classical Herbal Medicine
Professional Membership
Massage & Myotherapy Australia
ATMS - Australian Traditional Medicine Society
---