Alpha Hypnotics
1 Blossom st
Mitcham VIC 3132
Servicing area: Doncaster, Bundoora & Nunawading VIC
Coughing
Art
Muscle relaxation
...
Want to find out my availability, pricing or opening hours? Click on Send Me Details Now to get started.
Clicking on the Send Me Details Now button opens an enquiry form where you can message Alfred Podhorodecki directly.
Have you witnessed a crime, but you're not sure if you remember the details correctly? Seeking the help of a forensic hypnotist is a good way to refresh your memory and see the picture vividly.
Forensic Hypnosis & Therapeutic Hypnosis
---
What is Forensic Hypnosis?
Forensic Hypnosis is among the specialisations of Alpha Hypnotics in Doncaster VIC. This form of hypnotherapy assists civil and criminal investigation by obtaining information or evidence using the power of hypnosis.
Hypnosis is the process of increasing the mind's ability to receive suggestions. While in a hypnotic state, the mind can be slightly receptive or very receptive, and the person experiences total relaxation and an increased awareness of their environment.
What Does a Forensic Hypnotist or Hypno-Investigator Do?
A forensic hypnotist uses hypnotherapy techniques to gather facts, information or evidence that may be used in legal proceedings, prosecution, civil process, ethical enquiry and disciplinary procedures.
A qualified hypno-investigator employs different induction and deepening methods depending on the circumstances at hand. There are instances when they would use authoritarian techniques, especially when there is a need to protect the wellbeing of a client.
The Difference Between Therapeutic & Investigative Hypnosis
Although therapeutic hypnosis and investigative hypnosis have many differences and similarities, maintaining the welfare of the client is the top priority of the therapist. The Council for Clinical Hypnotherapy has set strict regulations with regard to the practice of forensic hypnosis, as well as high ethical standards which its members must comply with.
In therapeutic hypnosis, the hypnotherapist may employ different techniques to facilitate healing in their client. The successful outcome of the session is hinged on the strong rapport of client and therapist.
On the other hand, forensic hypnosis focuses on the recovery of a client's memory using hypnotherapy techniques pursuant to the law. A forensic hypnosis in Australia should be conducted in private and recorded. There may be additional requirements in cases where the client is a minor.
Below are notable differences between these two hypnotherapy approaches:
Investigative Forensic Hypnosis Function
Objective
Historical truth
Emotionally neutral
Goal is no change
Suggestions undesirable
Leading questions avoided
Video taping required
Rules of Evidence
Methodology is constant unorthodox procedures are not used
The intention is that the evidence may be used in court
Procedures governed by case law
Practitioners need not be members of a professional association
Fees non claimable except through application at court
Practitioner experienced in therapeutic investigation/legal process
Practitioners should be registered
Confidentiality
Therapeutic Clinical Hypnosis Function
Subjective
Narrative truth
Emotionally oriented
Goal is change
Suggestions required
Leading questions required
Recording considered intrusive
Hypnotherapeutic techniques
Various therapeutic modalities may be employed
Nil intention that the procedure will be used in court
Procedures governed by professional association rules
Practitioners should be members of a professional association
Fees are claimable with private health funds
Practitioner experienced in therapeutic process
Practitioners should be registered
Confidentiality
The Goal of an Investigative Forensic Hypnotic Session
Forensic hypnosis is not intended to resolve traumatic issues, phobias or a medical condition. It is primarily used to refresh a client's memory to gather as much information from them. A forensic hypnotist is highly trained in asking non-leading questions and using non-threatening induction and hypnotherapy techniques.
The therapist is expected to maintain integrity, transparency and an ethical approach throughout the hypnosis process. What is deemed an appropriate approach in therapeutic hypnosis is considered an erroneous method for forensic investigation.
How Does Forensic Hypnosis Work?
Forensic hypnosis starts with the hypno-investigator conducting an initial interview with the client to evaluate them and orient them to the process. The client is expected to provide consent and a pre-hypnosis statement to a third party, which could be an investigator, police or solicitor, before the forensic hypnosis takes place.
During the session, the hypnotist may ask about the time and place of the incident, as well as the events that took place herein. However, this would depend on the laws governing hypnosis in a specific place. In the USA and other countries, a hypnotist's questions are limited to the client's information, date of the incident and the type of incident.
The Court's View of Evidence Obtained From Hypnosis
The court reviews all laws or protocols governing hypnosis before using any information obtained from a client by means of this modality. The use of hypnosis to refresh a person's memory of a crime or incident is mentioned in R v Jenkyns (1993) 32 NSWLR 712 and in R v Tillott (1995) 38 NSWLR 1. In reference to the latter, the Court of Criminal Appeal said hypnosis and other similar techniques could cause suggestibility, confabulation, pseudo memory, an unjustified increase in witness confidence, and possible falsity.
That being so, the Court came up with a set of rules to protect the process of obtaining evidence through hypnosis. The disclosure of any prosecution material produced from recovering a client's memory is now a requirement (R v CPK NSWCCA 21 June 1995).
The rules governing forensic hypnosis may vary according to the court where a case is being tried. However, courts have a different take on therapeutic hypnotherapy, especially in situations where an accused person seeks therapy or counselling. So, it's important for a forensic hypnotist to seek legal advice before practising hypnosis for the purpose of obtaining evidential information.
What Happens in a Post-Hypnotic Session?
At the end of a forensic hypnosis session, the therapist will ask the client certain questions to check the state of their emotions, physical wellbeing, as well as their interpretation of what has just transpired. Then they will be instructed to report to the investigator in charge of their case. They may also ask the forensic hypnotist questions to clarify any part of the session, and the hypnotist will answer all of these questions.
Under no circumstances must the hypnotist divulge to the client the level of hypnosis they achieved during the session, nor should they discuss good or bad statements obtained from the session. If the client needs counselling or psychotherapy, the forensic hypnotist should refer them to another therapist.
The Benefits of Therapeutic Hypnosis Following Forensic Hypnosis
Therapeutic hypnosis is beneficial for people who have been subjected to stressful events that have affected their mental health. Recommending a client to a therapeutic therapist after having undergone forensic hypnosis will help address their concerns, including:
Courtroom phobia
Stress
Victim fear of confronting perpetrators
Witness box phobia
Memory enhancement
Advocacy fears
Overcoming forgetting evidence and facts
Book an appointment to find out more about forensic hypnosis and how it can help you.
---
Service categories
This practitioner provides online consults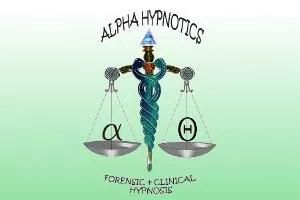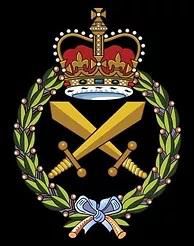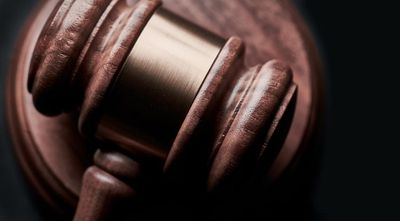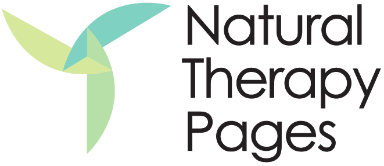 Alpha Hypnotics