Alpha Hypnotics
1 Blossom st
Mitcham VIC 3132
Servicing area: Doncaster, Bundoora & Nunawading VIC
Taping
Muscle relaxation
Love
...
Want to find out my availability, pricing or opening hours? Click on Send Me Details Now to get started.
Clicking on the Send Me Details Now button opens an enquiry form where you can message Alfred Podhorodecki directly.
Have you tried everything to quit smoking, but still couldn't resist putting a cigarette in your mouth? Find out how one hypnosis session can get you off the bad habit.
Hypnosis to Quit Smoking & Virtual Hypnosis
---
Quit Smoking Through Hypnosis
Alpha Hypnotics in Doncaster VIC can help you quit smoking for good through hypnotherapy. A study that was published in the New Scientist Magazine in 1992 shows that hypnosis has the highest success rate, compared to any other complementary therapies, in smoking cessation.
According to the study, a single hypnotic session increased a smoker's chance of quitting by 60%, acupuncture increased it by 24% and only 10% for Nicotine Replacement Therapy (NRT). Willpower only yielded a success rate of 6%.
The Facts About Quitting Smoking
Majority of smokers want to quit the habit
About 90% of them cite health reasons as their driving force
Some smokers cite financial reasons, but they rarely quit smoking
50% of smokers will try to stop smoking each year
According to British studies, only 2 to 3% of smokers succeed without help
How Hypnotherapy Can Help With Smoking Cessation
Our Virtual Hypnosis® method, combined with Ericsonian Hypnosis, Ideo-Ego Dynamics® and Emotional Freedom Technique, will free you from nicotine addiction and get your health back on track.
Virtual Hypnosis® uses both the subconscious and conscious mind to get to the root cause of your problem, helping you to see and recognise the reasons that trigger the addiction. This awareness will help change the way you perceive smoking, rather than just deal with the symptoms.
The Long-Term Benefits of Quitting Smoking
Reduces risk of gum disease
Lowers risk of cancer
Lowers risk of heart disease
Improves lungs and lower risk of lung disease and breathing problems
Decreases absenteeism at work
Improves skin texture
Lowers risk of ulcers
Pregnant women lower their risk of low birth weights and other physiological damage to their babies if they stop smoking
Children and young people are less likely to smoke if their parents don't smoke
What is the Duration of a Virtual Hypnosis?
It could take anywhere from 50 to 90 minutes as the therapist has to assess your health and ask questions about your smoking habits before commencing the therapy. The Virtual Hypnosis program may involve other natural therapies besides hypnosis. It only took the majority of our clients a single session to quit the habit of smoking.
The Timeline of the Benefits of Quitting Smoking
Not smoking for 8 consecutive hours reduces nicotine and carbon monoxide levels in the blood by half, restores oxygen levels to normal and improves blood circulation.
After 24 hours, carbon monoxide and nicotine are eliminated from the body.
48 hours after you quit, your lungs start functioning properly and your risk of lung cancer drops.
Within a month of being a non-smoker, your physical appearance improves; skin restores healthy colour and wrinkles are reduced.
In a span of 3 to 9 months, your coughing episodes and wheezing are reduced.
After 1 year, your chances of getting a heart attack is reduced by as much as half compared to that of a smoker.
If you haven't smoked a cigarette for 15 consecutive years, your risk of a heart attack is lowered to the same level as that of a person who has never smoked.
10 Reasons to Quit Smoking Now
Whether you're smoking tobacco or marijuana, you increase your risk of lung cancer and lower your life expectancy each year. After reaching the age of 35 or 40, smokers lose three months of their life.
The reason for that is nicotine constricts the blood vessels which results in poor blood and oxygen circulation. In addition to that, plaque build-up on the walls of the arteries leads to increased blood pressure and chronic blood clots. These are the main components for heart disease and stroke.
Apart from damaging your internal organs and shortening your lifespan, here are 10 reasons why you have to break that cigarette stick:
Bad breath
Stained teeth
Unpleasant smells in clothes, hair and on skin
Reduced physical activities
Reduced sexual pleasure
Chronic cough
Sore throat
Rapid heartbeat
Increased blood pressure and hypertension
Financial difficulties
Book an appointment to learn how Virtual Hypnosis can help with your smoking cessation.
---
Service categories
This practitioner provides online consults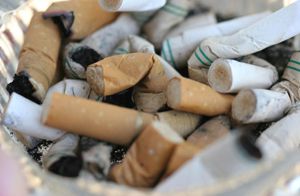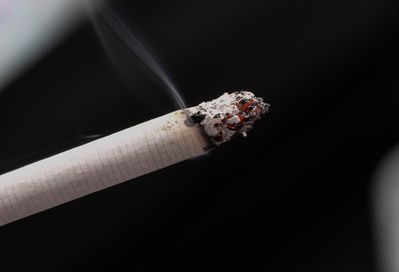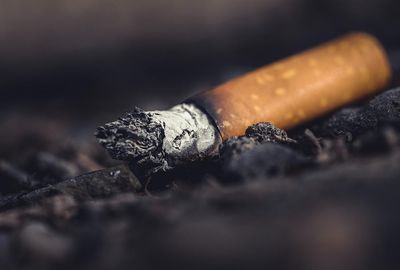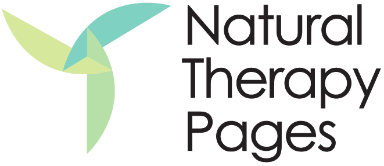 Alpha Hypnotics