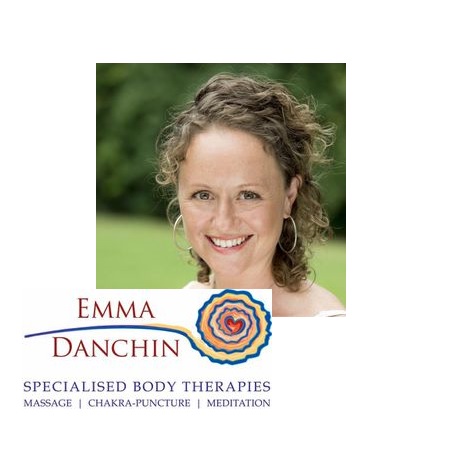 Want to find out my availability, pricing or opening hours? Click on Send Me Details Now to get started.
Send Me Details Now
Clicking on the Send Me Details Now button opens an enquiry form where you can message Emma Danchin directly
Specialised Massage Therapy⎜Remedial⎜Esoteric⎜Deeply Therapeutic
Remedial & Esoteric Massage (Clinic & Mobile Service)
Servicing area
Alstonville, Ballina, Lennox Head, Byron Bay, Lismore & Goonellabah NSW
---
Focus areas
Arthritis
Feeding
Infertility
Depression
Parenting
Rehabilitation
---
---
Book online at: www.emmadanchin.com
Receive massage from a skilled practitioner tailored to you
Release chronic patterns of tension & restore harmonious movement
Support your body when experiencing stress, nervous tension, pain & fatigue
Receive greater awareness to let go of behavioural patterns that are creating the tension in the first place
Let go deeply feeling safe & deeply cared for
Massage is one of the oldest forms of receiving the healing power of touch. It was this that inspired Emma to do the work that she does. Emma began her practice with Oriental remedial massage & shiatsu, then learning therapeutic and Remedial Massage technique, including trigger point therapy and myofascial release, and later incorporating esoteric remedial massage.
A remedial massage practitioner understands the musculoskeletal systems of the physical body and the issues that can inhibit free movement of the body and cause pain. Incorporating the depth of understanding that esoteric remedial massage provides within a treatment series, chronic patterns of tension will be addressed and subside in a lasting way, providing the client is willing and open to look at the physical, emotional and energetic interplay of their dis-ease. Working in conjunction with your doctor, chronic issues that affect other systems of the body can also be addressed in your session including lifestyle, diet and exercise support and advice including but not limited to chronic fatigue, fibromyalgia, inflammatory conditions, arthritis, chronic headache and migraines, autoimmune & neurological conditions and digestive issues.
Massage is effective at reversing the stress response and allowing your body to rest deeply. This allows you to approach your life from a stronger, more relaxed state giving you the support you need to live a full working life. It also increases flexibility, both cardiovascular and lymphatic circulation, allowing your immune system to operate more efficiently.
When given sensitively and with healing intent, massage can be a tool to meet the tension that you feel in your body and start to look beneath it rather than avoiding it or wishing it to go away, gaining insight and welcome understanding of what we deeply know and feel to be true for us. When we can access what we feel to be true for us, and feel prepared to take the necessary steps to change our behaviour, the tension subsides. In this way, we can start to look at tension in a different way, and in fact welcome it as a signpost to direct us in our path to greater connection to the wholeness that we naturally are, that is, to heal.
What to expect in a session
We begin with all remedial appointments with time for you to talk and share what is troubling you.
Emma will apply specialised massage technique as required to best support you. The pressure may vary from very gentle to a firmer application. It is always rhythmic and sensitive to you and what you need. An ongoing session plan will emerge and is discussed after the massage. You will be nurtured with hot towels and heat packs, in a quiet private room. This is about giving yourself time to reflect and be with yourself in a deeper way.
Emma brings her 17 years of clinical experience and dedication to well-being and healing to each session.
Hicaps available for health fund claims at the time of your session or we will issue you a receipt to claim with the non-participating health funds.
A note on deep tissue work
Emma's massage works effectively on the deeper layers of tissue without needing to use excessively deep pressure. We have become accustomed to seeking someone to "iron out our knots" and enjoy the endorphin high, with the expectation that temporary pain is necessary to feel better and that without it, it isn't working.
This isn't the case. Using force in fact causes us to retreat and brace from the pressure and it can actually cause damage to the tissues. And it does nothing to clear the tension pattern but rather reinforces it, meaning that you will need to continue seeking treatment ongoing.
By warming and engaging the deeper muscles, respectfully and with deep care and regard for the body and its wisdom, in a non-imposing way, holding, tension and tightness can be felt and then it is your choice to let it go. In this way, you become your own healer, feeling what is no longer needed and receiving the possibility of a more harmonious way of moving and living in your body.
In this way, a massage session is about supporting you to feel and release what you no longer need, rather than attempting to force or fix a problem.
You can ask for a relaxation & therapeutic session, or one that is more remedial and focussing in on a particular pattern of pain and discomfort in the body. Either way, your session will be entirely tailored for you and there is something incredible about receiving a session that meets YOU in this way.
Book in your free 15min Phone Wellbeing Consult at www.emmadanchin.com and Emma will recommend the best treatment plan for you.
---