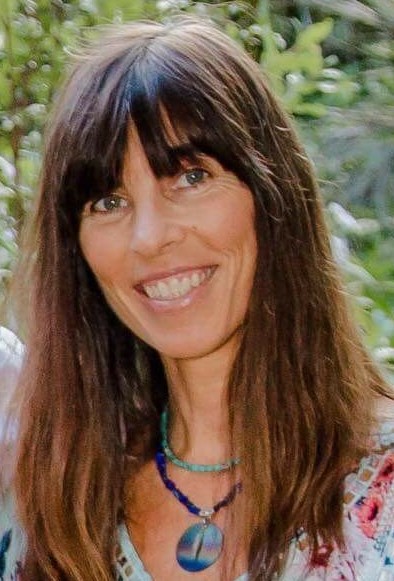 Alyssium Yoga & Detox Centre
Clicking on the Send Me Details Now button opens an enquiry form where you can message Belle Hogan directly
Send Me Details Now
Have you being feeling a little weighed down, lethargic, bloated or constipated? Maybe your skin isn't as fresh as it used to be, or perhaps you have gained a few kilos? Now is the perfect time to come and see Belle at Alyssium Yoga & Detox Centre for a good clean-up.
About Alyssium Yoga & Detox Centre
Servicing area
Logan Area
---
Focus areas
Chronic skin conditions
Open colonics
Growth
Love
Hydration
Parasites
---
---
Welcome to Alyssium
Our bodies were not meant to be exposed to a constant influx of toxins, preservatives, artificial colours and flavours, saturated fats, sugar, genetically modified products, pollutants from the air we breathe, chemicals, alcohol, stress, inactivity, misuse and over-use of pharmaceutical medications need I go on!
Detoxification is the #1 leading anti-ageing therapy. Pure, clean, well nourished cells are the secret to longevity. End of story! By cleaning out the gunk not only are we going to find it a lot easier to lose weight, we are giving our bodies the best chance we possibly can to live a long and healthy life.
Detox. For a healthy, vibrant and new you!
About Belle Hogan
My experience in wellbeing began in my early 20s when I had the realisation that modern medicine could not assist me in healing my body and that if I wanted to reclaim my health that I was going to have to try something else. I was over 100kgs at the time, suffering with debilitating chronic fatigue, infertility and I was also borderline diabetic. My journey started in the fitness and nutrition indusries, learning all I could about getting my body healthy, it was my time spent in these industries that I realised that energy in, energy out just wasn't working and I started to ask the questions, whats going on? why wont my body let me loose this weight? and why does it keep coming back with more? These questions led me to learn about detox, what the body does with the excess toxicity that it is not able to eliminate and how this is what makes us fat, what causes the yoyo effect, and also ultimately why we cannot loose that weight without first removing the toxins. Fasinating journey! Once I found detox the weight fell of faster and easier that when I had been slogging my guts out in the gym, and it stayed off, so I knew I had found the missing link.
Once I had healed my body my career really took off as I was no longer the wounded healer, I was the healed healer, walking my talk, with authenticity and an inner knowing of what it was like to be on the other side. I traveled the globe instructing a variety of fitness classes, with expertise in Spin, Pilates and Yoga, and giving lectures on different health and detox topics both in Australia and extensively throughout London, Europe and America. In 2010 I laid roots and opened a busy Detox clinic in Brisbane, where I really got down in the trenches, educating and assisting people with cleaning out the gunk, cleansing their bodies and reclaiming their health both physically and emotionally.
10 years on after becoming a mum at 44, I gradually let go of the busy city clinic, as my heart was pulling me back to my favourite class to instruct; Yoga. Alyssium Yoga & Detox Centre was born. I now split my time between educating people on the health of their bodies and educating people on the health of their minds. To conquer the body, you must first conquer the mind, for the body is strong, it is the mind that is weak. When we conquer the mind, when we control our thoughts, we can conquer just about anything we put that mind to. And the journey continues with much joy....
I look forward to seeing you in a Yoga class where we will detox the mind, or in the Detox clinic where we will detox the body and shift those unwanted kilos. NAMASTE!
Book now and think about how much inner happiness in your life matters!
Colonic Irrigation - 1st session with consultation
1hr 30min
Colonic Irrigation - subsequent sessions
1hr
Qualifications
Colon Hydrotherapist
Yoga Instructor
Professional Membership
IICT - International Institute For Complementary Therapists