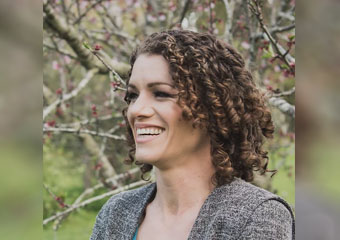 Amanda Downsborough - Holistic Child Health
Clicking on the Send Me Details Now button opens an enquiry form where you can message Amanda Downsborough directly
Send Me Details Now
Specialising in all aspects of children's health, including Autism Spectrum Disorders, ADD/ADHD, behaviour issues, allergies, eczema, asthma, recurrent or chronic infections, Lyme disease, fatigue, hay fever, headaches, sleep disorders, food intolerances, diarrhoea, constipation, bloating, autoimmune disease, brain fog, and colic symptoms in babies. Amanda investigates and treats underlying biochemical, nutritional, genetic, and environmental factors that impact health and wellbeing using a highly personalised, family-focused approach.
Holistic Child Health
Focus areas
Telehealth
Chronic fatigue syndrome (CFS)
Eczema
Healthcare for children
Lyme disease
Autism spectrum disorder (ASD)
---
---
After many years working as a nurse, midwife, and child health nurse, Amanda turned her attention to researching gut health, biochemical imbalances, and genetic variations to restore health.
Amanda specialises in human nutrition and functional medicine, so she understands the importance of assessing each individual holistically because we all have our own health goals and challenges.
She inspires people wherever they are, encouraging, motivating, and empowering them along the way. With a family and everything else that life entails, she understands how difficult it can be to make the journey.
Services Offered
Functional Medicine
The goal of Functional Medicine is to better understand how and why diseases occur through a science-based, patient-centred approach. It focuses on the genetic, biochemical, and lifestyle factors that underlie disease and dysfunction, rather than just treating the symptoms.
As a core component of this approach, nutritional therapy and lifestyle modifications are used to restore balance to the body.
Besides chronic infections, Amanda has interests in complex diseases, children's health, immune disorders and autoimmunity.
Several chronic health conditions can be treated with Functional Medicine, including but not limited to:
Autism
ADD/ADHD
Behavioural issues
Allergies
Eczema
Asthma
Recurrent and chronic infections
Fatigue
Mood imbalances
Hay fever
Headaches
Sleep disorders
Food intolerances and sensitivities
Digestive problems such as bloating, constipation and diarrhoea,
Autoimmunity
Brain fog
Nutrigenomics
This is the interaction of genes and nutrients, and how they affect each other. Researchers have been discovering how nutritional and environmental factors influence health outcomes since the completion of the Human Genome Project in 2003.
People with certain chronic diseases are predisposed to certain types of interventions that will maximise their chances of recovering. MTHFR is one gene that has the potential to affect our health.
Despite its usefulness to know whether you have the MTHFR mutation, the enzyme created by this gene does not work on its own. Multiple genes that influence the same biochemical pathway should be investigated to have a more complete picture.
Testing
Lab kits for testing can be sent to your home directly. Testing can be conducted using urine, stool, hair, saliva, or blood, based on requirements. These are often analysed overseas and the results can take up to four weeks to come back.
Testimonials from Amanda's Previous Clients
"Amanda is an extremely knowledgeable and skilled practitioner. She is compassionate and dedicated to her field. I highly recommend her." - Jan
"Amanda's brilliance resonates in everything she does! She is deeply passionate about her work, and supports her client's in reaching their goals. Her work blends her knowledge, creativity, and intuition into a perfect mixture that assures client success! Thank you Amanda!" - Lisa
"Amanda is very well educated in functional medicine and nutrigenomics. She gives her patients 110%. She is approachable and has been such a blessing in my life." - Ann
"You'll never meet a functional medicine practitioner more interested in you and your success. Patience, intellect and skill -- the trifecta of qualities you'll find in Amanda." - Chris
Get in touch now to learn more about Amanda's services and how she can help you!
Genetic testing to identify how genes interact with the environment. Includes genes involved in methylation, detoxification, inflammation and vitamins. Test additional cost.
A holistic, personalised approach to chronic conditions that addresses the interconnecting genetic, nutritional, biochemical, and lifestyle factors that underlie dysfunction.
We're open 5 days.
| | | | |
| --- | --- | --- | --- |
| Monday | 9:00 am | To | 5:00 pm |
| Tuesday | 9:00 am | To | 5:00 pm |
| Wednesday | 9:00 am | To | 5:00 pm |
| Thursday | 9:00 am | To | 5:00 pm |
| Friday | 9:00 am | To | 5:00 pm |
Qualifications
Postgraduate Diplomas In Midwifery
Graduate Certificate In Community and Family Health
Master of Science In Human Nutrition and Functional Medicine
Board Certified (Australasian Academy of Anti-Ageing Medicine)
Foundations In Nutrigenomics Practitioner
Bachelor of Health Science (Nursing)
Methylation and Clinical Nutrigenomics
Environmental Health: An Integrative Approach
Mindd
Acnem - Primary Modules
Acnem - Children's Health
Professional Membership
AHPRA - Australian Health Practitioner Regulation Agency
Nursing and Midwifery Board of Australia
---