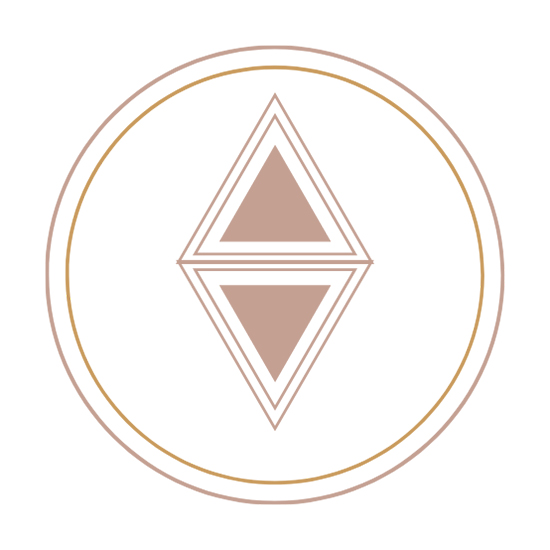 Clicking on the Send Me Details Now button opens an enquiry form where you can message Amanda Mackay directly
Send Me Details Now
Sound healing Biofield Tuning :  Emotional Wellbeing through Sound :  - an ancient art for Modern times :   As a second-generation healer, Amanda's life memories and experiences are connected to self-awareness, wellness, intuition, meditation and healing, for her the healing path is not a job, a passion or a calling it is a way of being. Whether working with people in her healing space in Brisbane or by distance overseas, Amanda assists her clients to balance dissonant emotions, behaviour or thought patterns either learnt or energetically inherited from family or society.  When energy is balanced making decisions and creating the life you want is more than a possibility.
Emotional Wellbeing through Sound
Servicing area
Chermside, Kedron, Arana Hills, Samford, Albany Creek, Aspley, Newmarket, Kelvin Grove, Brisbane City, North Lakes, Banyo, Nundah, surrounding suburbs, all northside and southside suburbs..
---
Focus areas
Love
Joy
Cancer management
Divine feminine
Physical pain
Sadness
---
---
Specialisation
Biofield Tuning
Biofield Tuning uses the sound waves created by tuning forks applied in an individual's biofield (auric field) that surrounds the body to gently shift the rhythms and patterns of the body's electrical system by gently supporting the body in recognising and correcting it's own vibrational balances. This is a non-invasive gentle treatment that may promote deep and effective outcomes. Although the method is simple, it is also powerful. Because of this it is contraindicated in certain conditions: if a person has a pacemaker, is pregnant, or is very ill or has cancer.
The Energy Field around your body - the biofield or aura as it is commonly known, is similar to the rings of a tree - it contains the emotions of our life experiences. Using instruments such as Drums, Tibetan Bell, Singing bowls, Tuning forks and a Gong, Sound Healing uses the vibration or sound waves produced to connect with the emotions in the Biofield. This vibration balances the 'charge' of emotion allowing a balance to occur, so that when you recall the situation there isn't the same emotional response to the pain, sadness, grief, loss or rejection (etc) so that you may heal and not be 'stuck' in the past of the situation, the memories and learnings are not altered.
For example: If you have been hurt in a relationship there may be resistance to entering a new one, the pain is very real - when the 'charge' is high you will vibrate and attract the same experience. Sound Healing assists in easing the emotionally charged feelings so that you may, if you choose be more aware and discerning in a new relationship.
Sound Therapy - Voice + Drum
A combination of energy healing, drumming and voice, clients liken the experience to a shamanistic ceremonial ritual prayer creating space for a transformational journey to healing deep, long held emotional wounds.
Inherited Emotions
A series of sessions designed with the intention to balance emotions which may have been energetically inherited from the parents at the time of conception through to birth that directly influence life patterns and behaviours manifesting as resistance, self-sabotage or feeling stuck in cycles.
Divine Feminine
A series of healings designed with the intention to balance and harmonise emotions from your own personal experiences which are connected to the feminine collective; attitudes or beliefs which may be conscious or unconscious. Everyone on the planet is birthed through a womb, therefore all are birthed through feminine consciousness and inherit energetic signatures; which historically are often of a form of disempowerment.
Holistic wellbeing starts with your Harmonic Face Treatment.
Amanda has created this unique ritual bringing together her knowledge and experience of exclusive skin therapies+ sound healing.
You will enjoy the benefits of Australian Native Botanicals inlocally developed (Noosa) skin product Saya interfused with the healing benefits of sound therapy and healing crystals.
Nourishing, hydration mist, anti-ageing serums + oils are included (there are no extra costs for 'add ons').
Who Are My Ideal Clients?
Any person of any age may benefit from Sound therapy or Biofield tuning.
Children usually respond well to a 30min Biofield Tuning session.
Sessions are as effective in person or via distance.
Physical pain reduction while unable to be guaranteed is usually also a benefit from Sound Therapy or Biofield Tuning
Athletes such a ballet dancers and yoga teachers have benefited from a series of sessions.
I have had clients range in age from 8 years - 93 years.
N.B if you are pregnant, have cancer or a terminal condition I would advise seeking assistance with another practitioner as this session will not be suitable.
Benefits
Head & Heart Harmony
When past hurts, pain, betrayals or resentments are recalibrated and released, heart rhythms become more coherent. In turn, feelings become more compassionate, assisting shifts in perception, increased intuition and mental clarity.
Balance
Balancing emotions or limiting belief systems from life experiences or inherited from family manifesting as resistance (commonly known as self-sabotage) creates the space for you to design and live the life you choose.
Increased Energy
The cells in your body and the energy field around it have positive and negative points just as batteries do, 'charging' them with sound healing assists with increased energy, cell rejuvenation and a feeling of being focussed and grounded.
Calm
As we know when you are stressed the body is more fatigued and tired, sound healing assists to relax the body and calm the nervous system which may assist with sleep and decrease your vulnerability toward overwhelm, common cold or muscle tension.
Client Testimonials

"I love working with Amanda!
Amanda has helped me to work on my challenging beliefs around money. She has helped me to heal and delete my subconscious identification with scarcity and has activated the energy of appreciation and abundance. This has allowed me to feel more trusting and relaxed about my personal and business finances." - Laura M - Camp Hill

"Thank you for an amazing opportunity to be a part of 'Heart Coherence'.
For me personally, the program allowed me to be 'me', in a supportive and cohesive environment.
And gave me the opportunity to once again work with you – an experience that will continue to change me in becoming a truer version of myself.

To anyone who needs a beautiful soul to be a part of your soul's journey, whether it be through meditation or sound healing, I highly recommend Amanda. You will be lovingly nurtured and guided in the process." H.D. Brisbane

"My Biofield Tuning session with Amanda was AMAZING! Since there are no Biofield Tuning practitioners in my local area, I knew I would have to work with someone at a distance. I didn't know what to expect, but the experience was every bit as effective as an in-person session could have been… if not more so. I believe Amanda's intuitive ability, compassion, and knowledge are capable of traversing the ether, regardless of distance. She responded to and managed the shifts in my energy seamlessly. All the while, maintaining the space for my personal processes to unfold. I am grateful to her for the gifts she shares through her practice." - Heather B., South Carolina, USA

"After seeing Amanda for 6 sessions I was amazed at the reduction in my anxiety levels and the improvement in my flexibility. As all of the muscles around my torso released (poses, diaphragm, and all around the ribs) I can take deeper breaths, and can move more deeply into yoga poses I never thought I would get into. Amanda's calm voice and demeanour along with some excellent insights and the sound work provide noticeable benefits. I wouldn't hesitate to see her again." - Sam, Brisbane.

"I did a series of sessions with Amanda and they were amazing!! I felt held and supported to really shift through the entire seven-week process. Though the sessions were once a week I felt Amanda holding space the entire time which helped me to go deep trusting the journey and allowing more healing to take place. Amanda's intuitive and healing abilities, wisdom and holistic skills, as well as her warmth, kindness and support, make for a powerful catalyst for change for anyone looking to upshift. Amanda is a powerful healer and I highly recommend her work." - Katie, Burleigh Australia.

"I read "Tuning the Human Biofield" by Eileen McKusick, then went onto her website to find a practitioner near me and found Amanda's details there.
When I went for my first session with Amanda she, of course, asked me what areas I was looking for help etc, at the time I knew she would find something to work on, but I just wanted to experience Biofield tuning.
Throughout the hour that I laid on the table, Amanda occasionally asked if I was feeling anything, and I would say no, I just feel normal. When It was over and time for me to sit up, WOW, it hit me, I was euphorically high and after an hour or so I thought it had worn off, but I was still on cloud nine. Since then I have sent four relatives to Amanda, one of them has had quite a few sessions with her with miraculous results. Since then I've had a few remote sessions as well from the comfort of my own home, don't discount the effectiveness of this option, one of my relatives had amazing results this way.
Amanda is a VERY caring, sensitive and gentle person who takes what she does seriously, I highly recommend her services." - Doug B, Gold Coast
Mention Natural Therapies Pages to receive 10% off your first session.
Harmonic Face Treatment
55min
Crystal Therapy
Beauty Therapy (Holistic)
Sound Therapy
Holistic wellbeing starts with your Harmonic Face Treatment. Amanda has created this unique ritual bringing together her knowledge and experience of exclusive skin therapies + sound healing. You will enjoy the benefits of Australian Native Botanicals in
Balance Balancing emotions or limiting belief systems from life experiences or inherited from family manifesting as resistance (commonly known as self-sabotage) creates the space for you to design and live the life you choose. Calm As we know when you ar
Qualifications
Holistic Counselling
Forensic Healing
Biofield Tuning
Professional Membership
IICT - International Institute For Complementary Therapists
---