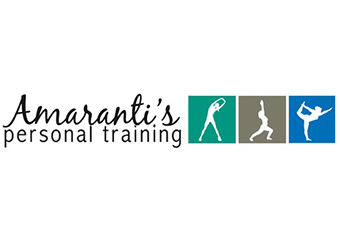 Amaranti's Personal Training
Clicking on the Send Me Details Now button opens an enquiry form where you can message Kristy Amaranti directly
Send Me Details Now
Learn How to Lose Weight and Maintain Your Optimal Weight. The Healthy Way!   I am here to Motivate and Inspire You Mind, Body and Soul.   Personal Training Sessions Are Available in our Southern Suburbs From Fremantle to Wandi.
Amaranti's Personal Training
Servicing area
Fremantle To Wandi
---
Focus areas
Stress management
Lifestyle
Fitness
Posture
Core strength
Back pain
---
Make 2022 the Year You Get Your Body
In Shape and Your Mind Focused!

Specialising in Women's Fitness & Pilates
for over 15 Years!
---
Programs:

* One-on-One Personal Training

Personal Training is all about you! Each session is personalised and tailored to your specific needs. Having a Personal Trainer means you are committed to your workout and you are accountable for getting results.

My New Personal Training Packages Will Shake Your Metabolism & Shed Those Extra Holiday Kilos In Only 10 Sessions! Lace Up Your Sneakers and Let's Kick Start Your Year With A New and Inspired Body!

Training sessions are conducted in the comfort of your own home or at an outdoor location convenient to you. Sessions are a combination of Toning & Shaping exercises to Sculpt your Body plus Cardio exercises to Burn Calories Fast.
To help with your busy lifestyles, babies & children are always welcome.

BOOK TODAY & FEEL THE RESULTS TOMORROW!
THE BEST TIME TO START
IS TODAY!
ONLY $65.00 per session
0419 157 339
---
* Two-on-One Personal Training

Do you have a friend you would like to train with?
Then this is the perfect program for you.
You can split the cost and train together for the same price.

WE WILL WORK HARD AND WE WILL GET RESULTS

Burn Calories Fast With a Combination of Boxing, Circuit, Weights and HIIT Training.


HAVE FUN AND GET RESULTS TOGETHER!
PERSONAL TRAINING
BUDDY SESSIONS
ONLY $65.00 per SESSION
---
* Box Fit Booty Camps
BOXING IS GREAT FUN, RELEASES STRESS & BURNS CALORIES FAST.
Our Box Fit Booty Camps are suitable for all fitness level and the focus is to get fit and have fun in the process.
≈ Fire up your metabolism
≈ Target the problem areas, Abs and thighs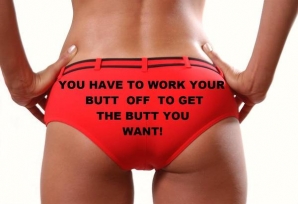 ≈ Sculpt your shoulders
≈ Tone your back and arms
≈ Improve your core strength
≈ Boxing is the king of cardio
≈ Shock your body into shape
≈ Real Sweat = Real Results
South Fremantle
Every Saturday
7.30 - 8.30 am
* All equipment provided
WORK YOUR BODY AND YOUR BODY WILL WORK FOR YOU
Intro Price: $60 for 6 Weeks
---
* Over 50's Pilates @ Jandakot Hall
≈ REDUCE BACK PAIN
≈ LOSE WEIGHT
≈ IMPROVE YOUR BALANCE
≈ IMPROVE YOUR POSTURE
Every Monday
9.30 - 10.30am
Anning Park
770 North Lake Road
Southlake
Come along and Enjoy a More Flexible Body
Cost $8.00 per session
Call or Message Kristy to Book
0419 157 339
---
Testimonials


I have been with Kristy @ Amaranti's Personal Training & Pilates for 10 years now.

The benefits I receive for my physical and mental health have made a huge difference in my life. The diversity of the classes and the group comradery always brings me back, even on those hard days when I feel a bit lazy or down!

Still love what you do Kristy - after all this time.

Jo xx


---

I've been training at Amaranti's Personal Training and Pilates for a number of years now, and there's a number of good reasons why I keep turning up each week.

Kristy is a friendly, exceptional trainer who creates classes which are challenging, caters for all different fitness levels and isn't conducted in your traditional gym setting.

I enjoy the company of the other ladies who turn up to training and have made many friends through this wonderful group. Kristy's classes are always varied and are ran in a very friendly and intimidating manner, creating the perfect environment to achieve your fitness goals.

I couldn't recommend Amaranti's Personal Training highly enough!

Ange


---

I started training with Kristy in 2014 with some personal training before joining an 8 week bootcamp course to now training 2-3 times a week over the last year and a half.

I suffered pain and discomfort from prior back and wrist injuries and was very unfit. During my first session, I was barely able to run 100m and survive the hour workout.

After regular training, I was able to maintain my injury discomfort, build strength and push myself to do things I never thought I could achieve. This year, I competed in my first triathlon and am feeling the fittest I have ever been in my life.

The group training classes are in a fun, supportive environment and no two classes are the same so you are constantly challenged to push yourself harder and reach your full potential.

Megan


---

Kristy has been my Personal Trainer and Pilates Instructor for many years. She is the best! She really motivates me and ensures I get a great workout even when I'm feeling less enthusiastic. Every session is different and tailored to my needs and she is excellent at working round any injuries etc. It is great exercising outside in the fresh air (under cover in rain/winter!).

Louise


---

Have been training with Kristy at Amaranti's PT for several years - small groups, diverse programs, lots of fun but seriously good workouts. Kristy is a genius at improving classes and taking care of everyone's needs. Love being outdoors with Kristy and a great bunch of ladies.

Hannah


---

My daughter asked me to join her at the new Pilates classes held in Fremantle. The classes were small, only 6 - 8, personalised. I was looking for something different for exercise so I decided to go.

That was over 10 years ago and I still love it. During that time I injured my back and Kristy's sessions were invaluable for my rehabilitation. Kristy makes the classes interesting and fun and always varied. At times we often discuss various topics ranging from the latest food fad, famous people we have met, and of course the obligatory delightful holiday stories. Now with the new ' Pilates Flow' classes an even better workout using various apparatus.
Thank You Kristy

Vanessa x
Qualifications
Diploma of Contemporary Pilates
Certificate III In Fitness
Certificate IV In Fitness
---