Find a Remedial Massage Therapist in your area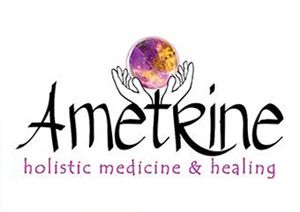 Member since 2017
Ametrine Holistic Medicine & Healing
Emotional issues
Remedial massage
Mindfulness
...
This practitioner is currently unavailable.
Transform Your Life to Be Happy and Well:
I can teach you to take care of your mind, body, and spirit so you can live a truly healthy and joyful life.
Ametrine Holistic Medicine & Healing - Health & Wellness
---
What is Ametrine?
Ametrine is a natural crystal that is a combination of amethyst and citrine. The amethyst energy works fast to ease and relieve pain while the citrine energy promotes well-being and mental focus.
Ametrine is known to stimulate creativity and will encourage you to take control of your life. It also gives flashes of inspiration and is best to wear or hold when thinking deeply and deciding about your future.
Ametrine helps you connect to divine guidance and aids in manifesting inspired ideas and information. It can also help you conquer the fear of action or moving forward or being true to one's self.
The attributes of the Ametrine gemstone encapsulates what I, Angie Alexander, founder of Ametrine Holistic Medicine and Healing, am offering you.
Who Will Take Care of You?
I am Angie Alexander. I am a holistic practitioner, herbal therapist, Reiki teacher, massage therapist, and empath with nearly two decades of experience in helping people heal. I have assisted people in healing their mind, body, and spirit through Herbal Medicine, Remedial and Therapeutic Massage, Reiki and Energy healing, Chakra Balancing, Counselling, and teaching people how to find their inherent ability to heal themselves.
I have been practising natural therapies since 2000 after I completed her Diploma of Remedial Massage. Before that, I finished her Bachelor of Arts with a Major in Psychology at the University of Newcastle. I also completed my Bachelor of Herbal Therapies in 2006. I have knowledge of the use crystals and gemstones to help heal a myriad of physical, emotional, and spiritual issues.
Ametrine Holistic Medicine and Healing is the next phase in my journey towards helping people like you achieve physical, emotional, and spiritual wellness and to transition through the shift in consciousness that we are all experiencing.
Achieving Wellness By Caring For Your Mind, Body, and Spirit
Start discovering the root of your physical and emotional issues through the potent combination of my scientific knowledge from two university degrees, energy healing abilities, intuitive skills, and my own life experiences.
With the cause of your ailments determined, I will then discuss the options and rationale for the treatment of these issues. A wide range of natural therapy options can be offered which includes:
Herbal medicine
Frequency Medicine
Supplements
Flower essences
Counselling
Reiki treatment and teaching
Energy healing
Massage
You will learn how to take responsibility for your health and lifestyle. You will also be provided with support to help you make the necessary changes to achieve wellness. I can also suggest essential steps you can take to help prevent diseases.
---
Enquire now to start achieving true wellness for the rest of your life!
Qualification details
B. Herbal Therapies

Dip. Remedial Massage

Reiki Teacher/Practitioner

Australian Traditional Medicine Society (ATMS)
---
Service categories
This practitioner provides online consults