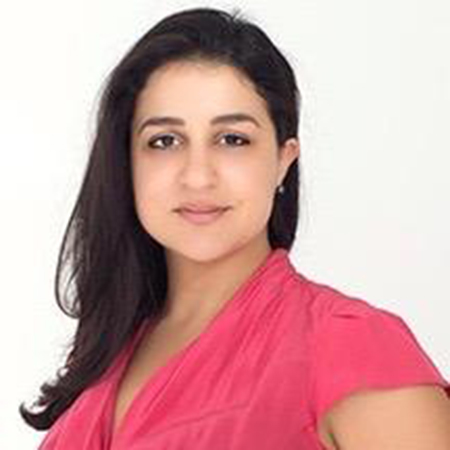 Amira Massage: Women's Health In-Home Massage & Myotherapy
Amira has been improving the quality of people's lives by mindfully and skilfully treating muscular pain with the healing benefits of massage. Amira specialises in Pregnancy Massage and provides in-home services. 
Women's Health in-home Massage & Myotherapy
Focus areas
Love
Flexibility
Tension
Posture
Cramps
Relaxation
---
About Amira
Amira is a highly-skilled, passionate, intuitive and experienced Massage Therapist.

Amira received her Advanced Diploma of Myotherapy at RMIT
She has had the pleasure of working alongside Chiropractors and Physiotherapists.
For the last 15 years, she has given relief to expectant mothers who suffer from pregnancy-related aches and pains as their bodies are constantly changing.
Amira has assisted people with upper and mid back pain and tightness due to poor posture from sitting at the desk for many hours. She finds a combination of relaxation massage, myofascial release, dry needling, stretches and gentle strengthening exercises to be very effective.
She is also able to soothe pain and discomfort caused by migraines, headaches and sinus issues by releasing tension from the head, neck and face.
She has also had a lot of success reducing sciatic pain by releasing pressure off the nerve by lengthening and relaxing the surrounding soft tissue structures.
Amira is a member of Myotherapy Association Australia which is Australia's only association dedicated solely to myotherapy and myotherapists.
Mobile Pregnancy Massage
1hr
Stay comfortable in your home and I will come to you.
Postnatal Mobile Massage
1hr
I will come to your home so you can be comfortable in your own house with your baby.
Professional Membership
Professional Myotherapists of Australia