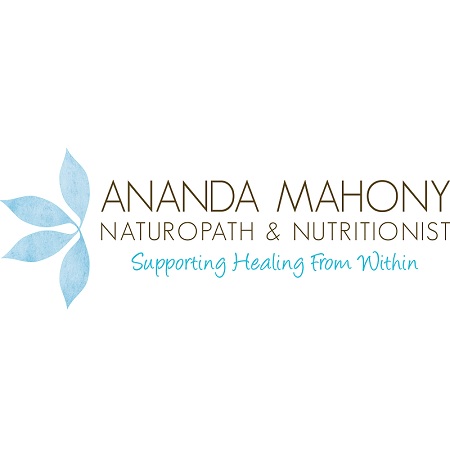 Ananda Mahony
Clicking on the Send Me Details Now button opens an enquiry form where you can message Ananda Mahony directly
Send Me Details Now
Look and feel better with clear and healthy skin.
Naturopath, Nutritionist & Natural Skincare & Pain Educator
Servicing area
Grange QLD
---
Focus areas
Stress management
Neuroscience
Joy
Wellness
Hormones
Makeup
---
---
End Pain and Achieve Clear Skin
Hi! Welcome to Ananda Mahony Naturopath & Nutritionist, your solution finder in Grange QLD.
Have you been struggling with acne, eczema, psoriasis, or other skin problems? If so, your ordeal ends here.
I'm Ananda and for more than 10 years now, I have been helping people with chronic skin conditions restore their health and confidence so that they may enjoy life to the fullest.
My passion to help stems from my own experience with adult breakouts and chemically sensitivity during my 20s. I will never forget those days when I would always put on makeup whenever I had to leave the house.
So, I engaged in indepth research in hopes of finding the most effective treatment for my skin condition. Luck was on my side as I found that combining nutrition and a healthy lifestyle was the best solution out there.
My skin eventually healed and I was able to regain my life and confidence.
For the last three years, I have also been working closely with individuals who are suffering from chronic pain. It's frustrating that standard naturopathic methods and medical procedures couldn't alleviate their pain and improve their health.
By working together with my clients, I am able to identify the underlying causes of their pain and use these more effectively to create a treatment plan specific to their needs.
Although challenging at first, creating a new program that brought positive changes to my clients' health was an accomplishment like no other.
Majority of my clients are referrals from either other healthcare practitioners or previous clients who have successfully toppled their illness though my healing method.
As a naturopath, I keep abreast of advanced treatment methods. Meanwhile, as senior nutrition lecturer and student supervisor, I assist younger nutritionists on their journey.
Before starting my clinical practice, I engaged in nutraceutical research and development. I would conduct detailed research and analysis of raw herbal and nutritional ingredients, and think up ways to come up with new products.
That learning stage proved to be very beneficial as I learned that using quality ingredients is crucial to achieving the best outcome of a product. The knowledge I gained from it had benefited my clients a great deal.
As a nutritionist, I'm a firm believer of maintaining a balanced diet rich in whole foods rather than eliminating certain food groups from your plate.
My Philosophy
I believe a strong knowledge base is essential to work with clients with any chronic condition. To be effective in the areas of skin and pain means I need to be across both the medical and naturopathic models and keep abreast of new advances to make sure I am providing the best care I can.
Book an appointment to achieve healthy skin and total wellness.
---
Chronic Pain Initial Consultation
1hr 15min
Qualifications
Master of Science In Medicine In Pain Management
Graduate Certificate In Nutrition
Bachelor of Health Science In Naturopathy
Professional Membership
ANTA - Australian Natural Therapists Association
---