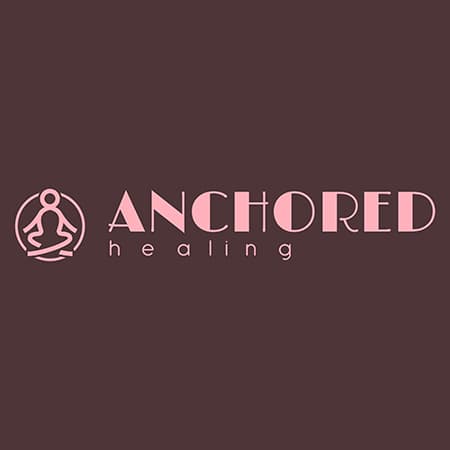 Clicking on the Send Me Details Now button opens an enquiry form where you can message Kylie Delaney directly
Send Me Details Now
A holistic health practice that works on all areas of body, mind and soul, for a well rounded, individualised health plan for all.    1 0% discount for new customers on any therapy until 14/2/2021.
Anchored Healing
Servicing area
Inner south and south eastern suburbs of Melbourne. Distance and Telehealth available also.
---
Focus areas
Death
Adults
Addiction
Spiritual growth
Joy
Love
---
About
Anchored Healing was developed by Kylie who has a passion for working with people and improving their experiences here on earth. From a young age Kylie has always wanted to work in the helping profession and after suffering with mental health at a young age, Kylie knew the area she wanted to work in.
After 12 years in social work specialising in mental health Kylie wanted to branch out and look into more holistic therapies and options to heal people. Thus, after further study and her own spiritual growth and development, Anchored Healing was born.
Specialisation
One of the areas Kylie specialises in is alternative trauma therapies. After working as a social worker for over 12 years Kylie has seen so many people medicated for their mental health and then shown the door. After much research, additional study and completing her Bachelor of Psychology and Masters in Counselling, Kylie is believing and passionate about using holistic therapies to improve people's mental, physical and spiritual health.
After becoming a fan of the American Psychiatrist, Bessel Van Der Kolk who specialised in research for complex PTSD, it solidified in Kylie's mind the need for alternative therapies.
Consumers with ongoing anxiety and/or depressive symptoms can really benefit from alternative health therapies, such as Reiki, Crystal Healing and Acupressure. The best part of seeking assistance from Anchored Healing is that Kylie is a trained mental health professional, who can both work from a counselling perspective as well as introducing different modalities that may further assist each consumer with a tailored, individualised health plan.
As an avid animal lover, Kylie also specialises in pet bereavement counselling. ' I could not live without my animals,' Kylie states, 'they are such a source of companionship, loyalty and love. So many people don't realise how deeply they impact our lives'. This is why she has developed a specialised area in counselling, focusing on pet bereavement, to assist those with the loss of a fur (or scale!) loved one.
Who do I look forward to working with?
Anchored Healing welcomes people of all ages from all backgrounds. If Kylie feels as though she is not the right service for you she will assist you in referral options to alternative services. Kylie works with both mental health, physical health and spiritual health ailments and injuries.
Kylie has worked extensively with young adults aged between 15-25 in a mental health capacity and has experience in being a clinical lead at a leading youth mental health facility, as well as a coordinator for a local council municipality. Kylie also has extensive experience within the GLBTQI+ sector and people from a multicultural background.
Kylie thoroughly enjoys working with people who are at the beginning of their spiritual journey or maybe new to experiencing holistic therapies. Or anyone looking for an alternative solution.
Anchored Healing offers a nonjudgmental, confidential service to all.
Benefits
Kylie offers a unique service as a qualified and trained counsellor, with background training in Psychology and Youth Work. Kylie has over 12 years' experience as a social worker, specialising in mental health, homelessness, marginalised populations, people in the justice system as well as workers in the sex industry.
Kylie uses her unique skills to assess the best holistic practice for each consumer she meets. Kylie can work with consumers purely on a counselling basis or introduce specialised study areas to assist with healing and continued health. These could include, but are not limited to acupressure, Emotional Freedom Techniques (EFT), Cognitive Behavioural Therapies (CBT), Mindfulness, Sound therapies, Crystal healing, Reiki, pet bereavement, anxiety workshops and walking groups.
Unsure of where to start? Book a free phone consultation today to discuss options!
Hear from the clients
'I had Kylie do a three-card reading for me. I was very sceptical in regard to this but thought it could be fun. I told Kylie nothing about what was going on for me in my personal life, but everything that she brought up was scarily spot on. The reading that she gave me was so spot on and helped clarify something in my mind that I had been struggling with for weeks. My sceptical mind has been broken slightly, I would definitely get another reading from Kylie and I am keen to try some Reiki therapy from her also.' K. Pfeiffer
'I received counselling from Kylie in 2018 for about 14-18 months. Kylie was so in tune to what I was feeling. She never judged me for my decisions (I am transgender) and supported me through my journey. I lost a lot of friends and family during my time of coming out, but Kylie remained that consistent support in my life.' I.Vance
'I booked Kylie for my Hens night. She provided a whole range of healing options for my guests, including aura readings and cleansing, three card readings, Reiki and crystal healing education. My guests absolutely loved it! Even those who do not like this sort of stuff found it really interesting and got involved. Kylie has such a warm, inviting energy about her, I feel calm just in her presence. I have since been seeing her for monthly Reiki appointments, I can't imagine my life without her in it now!' G.Brown
10% discount for new customers on any therapy until 14/2/2021.
Services
We all experience personal challenges or issues in our lives. We can deal with these times by talking to friends or family, or trying to deal with things ourselves. There are times, however, when issues are too much for us to manage on our own, or cannot
Qualifications
Diploma In Crystal Healing
Bachelor In Psychology
Diploma In Youth Work
Reiki Master Level
Diploma In Sound Therapy
Diploma In Spiritual Life Coaching
Master In Counselling
Diploma In Holistic Counselling
Professional Membership
Australian Holistic Healers Association
Reiki Association of Australia
---