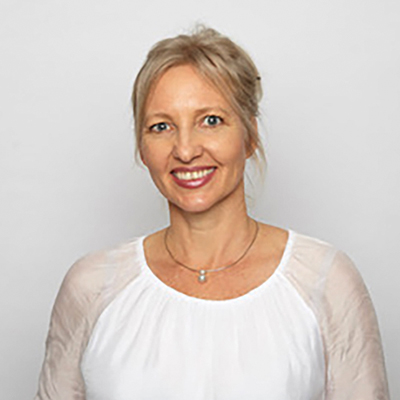 Clicking on the Send Me Details Now button opens an enquiry form where you can message Andrea Gabriel directly
Send Me Details Now
Be still, breathe, let go and listen.
The answers are within.
Andrea Gabriel - Raising Vibrations
Focus areas
Wellness
Circulation
Pain relief
Optimal health
Mantra
Nervous system
---
---
About Andrea Gabriel
Andrea Gabriel is a registered Acupuncturist, Herbalist, Naturopath, Multi-modality therapist and Kundalini Yoga Teacher.
Her passion is to uplift and educate people to know, nurture and heal themselves. She has been a practitioner for 26 years and has a great passion for nourishing and cleansing the body with delicious wholesome food. Beyond the physical, she loves teaching people how to clear the mind of dysfunctional beliefs that may limit them reaching their highest potential.
AWAKEN TO TRANSFORMATION
In her first published book, Andrea Gabriel shows maturity and honesty often not found until much later in a literary career. This book is a user guide for life-covering body, mind, and soul.
Andrea provides a comprehensive yet easy-to-read walkthrough the many sides of what makes us human and intersperses the information delivery with personal and often rawly confronting anecdotes from her personal life experience. These personal examples bring technical information to life and set this book apart from the thousands of others in this genre. Covering practical aspects such as diet, exercise, and organization, as well as more esoteric concepts like chakras and the 10 bodies; this guide is an indispensable tool for anyone looking to get an advantage in today's manic world.
This is a book you will read, and the re-read many times; each time, uncovering more hidden gems. - Chris Holman
Click here to purchase:
---