Member since 2012
Andrea Gabriel - Natural Health and Therapy
Kundalini yoga
Wellbeing
Stress management
...
Want to find out my availability, pricing or opening hours? Click on Send Me Details Now to get started.
Kundalini Yoga involves a combination of physical exercise, breathing techniques, mantra, meditation and relaxation. It increases flexibility, cardiovascular health, lymphatic, digestive, reproductive, nervous system and glandular function, which not only energizes and detoxifies, but also balances your entire being.
Kundalini Yoga
---
The teachings of Kundalini Yoga deliver the ancient knowledge passed down from Masters of Yoga in India. These teachings were brought to the West in the late 1960's by the last Kundalini Master Yogi Bhajan.
Kundalini Yoga is the yoga of awareness. It is a science and also a technology. Through the use of breath (pranayam), mantra (sound), and asanas (angles of the body known as postures), this technology awakens your awareness and takes you back to your original Self. It helps you remember who you really are by connecting you with the vastness of the Creative Force from which you came.You are not only working the muscular system, you are healing your organs, clearing your energetic body and bringing clarity and calm to the mind.
Kundalini Yoga takes you to a state of pure, high vibrational consciousness that goes beyond any mind processes. This state is know as Shuniya.
I became a teacher of Kundalini Yoga after I experienced great change within my life that came about due to regular practise of the Kriyas (sets of exercises) and Meditations within the Kundalini teachings. I have been on a journey of wellness and self discovery for many years now and as a Registered Acupuncturist, Naturopath and Multi Modality practitioner I believe Kundalini is the most powerful transformational healing modality I have ever come across.
With a combination of physical exercise, pranayam, mantra, meditation and relaxation, not only are you increasing your flexibility, cardiovascular health, lymphatic, digestive, reproductive, nervous system and glandular function. You are energising your body, detoxifying and balancing your entire being.
Sharing these teachings of transformation and healing with many is now a priority in my life. I teach private classes at your home or my yoga studio and public classes in Carmel.
Private classes are recommended if you have a specific area in your life that requires attention and you are self motivated to practise regularly on your own.
You do not need to be super fit or flexible to join a Kundalini Yoga class. There are variations with every exercise.
Children's yoga
A child is naturally radiant, aware, and full of wisdom. The deepest purpose of teaching children yoga is to help them maintain their radiance and wisdom, or help them rebuild their natural light if circumstances in their life have dulled them.
Children are super sensitive, full-fledged people, with high potency antennae, which record every vibration within their vicinity, completely and very deeply.
– Yogi Bhajan, Master of Kundalini Yoga
Public Classes -
---
Days and times:


Monday morning 10.30am-12.00pm Gentle Yoga

Tuesday evening Kundalini 6.45pm-8pm

Wednesday morning Yin 6am-7.15am

Wednesday morning Kundalini 9.30am-11am

Wednesday evening (second Wednesday of each month) 7.30pm-8.30pm

Thursday afternoon 3.15pm-4.00pm Children's Yoga 5-10

Thursday afternoon 4.00pm-5.00pm Children's Yoga 9-17

Thursday evening Kundalini 6.30pm-8pm

Friday morning Yin Yoga 10.30am-12pm

Saturday morning meditation 8.30am-9am

Saturday morning Kundalini 9.15-10.30

Sunday morning Sadhana 5am-7.30am (by donation)
Tuesday evenings 6.45-8.00pm – Releasing Fear from Body and Mind
Fear is an emotion that seems to control many of us and is often instilled from a very young age.
Fear is a dominant aspect of the negative mind. However, the negative mind has a place as it protects us and when balanced allows us to have discernment.
The negative mind, if unbalanced can be very destructive. By looking at our fear driven patterns and working through physical postures, appropriate breathing techniques and medical meditations we can shift our attachment to fear and move through our lives consciously connected, harmonious and fulfilled.
Wednesday mornings 9.30-11.00am – Releasing Fear from Body and Mind

Wednesday evenings (second Wednesday of each month) 7.30-8.30pm – Meditation and Sound Healing

Thursday evenings 6.30-8.00pm – Activating the 10 Bodies and Chakra Balance
Awakening the 10 Bodies – Soul body, Negative Mind, Positive Mind, Neutral Mind, Physical Body, Arc Line, Auric Body, Pranic Body, Subtle Body and Radiant Body.
We will be moving through and balancing each of these bodies to create harmony, happiness, insight, creativity and physical wellbeing.
Our Auric field acts as a container for our life force, giving us confidence and feelings of security. If our Aura is strong, Illness cannot penetrate the physical body.
The human energy field is thought to contain information that relates to all the activity going on within and around the person.
Cost:
$20 per class casual
$100 6 class pass
$90 1 month Unlimited class membership
$230 3 month Unlimited class membership
$390 6 month Unlimited class membership
$710 12 month Unlimited class membership
Private Classes
---
are health fund rebate applicable.
Cost: at Raising Vibrations Yoga Studio $90
at your home $110
Call us on today to find out more or reach us through the 'Make an Enquiry' form.
---
See Also...
Pregnancy Yoga
Pregnancy Yoga brings you to a place of conscious connection to your self and the precious child you are carrying.
---
Service categories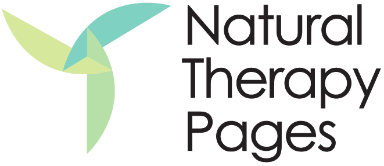 Andrea Gabriel - Natural Health and Therapy