Member since 2012
Andrea Gabriel - Natural Health and Therapy
Andrea Gabriel
Want to find out my availability, pricing or opening hours? Click on Send Me Details Now to get started.
A consultation will give you a clear holistic understanding of your Symptoms and your requirements for optimal health and well being.
Andrea Gabriel - Natural Health and Therapy
Why see a Naturopath?
A consultation will give you a clear holistic understanding of your SELF and your requirements for optimal health and well being. An initial consultation takes 1.5 hours. It is clear, concise and very thorough.
A Naturopathy consultation involves a combination of
Iridology - iris diagnosis
This involves taking a photograph of your iris. The colour and structure of the iris, sclera and pupil are then examined. The iris is the most complex structure of the human anatomy. All information is sent from the nerves connecting to all organs and structures of the body to the optic nerves which then gives an indication of the state of the organs and tissues in your body. Integrated Iridology is the only Nationally recognised Iris diagnosis taught in colleges today and it is the program we follow.
Tongue and Pulse Diagnosis
Gives an indication of organ health and stress within the body due to the appearance of the tongue and the quality of the pulse when palpated.
Extensive patient history.
Diet analysis and Optimal nutritional guidance.
Nutritional supplementation may also be required. If necessary, we only stock the highest quality supplements and keep the cost of these supplements to a minimum.
Herbal Medicine - We have an extensive range of high quality herbal medicine. I find herbal liquid formulations work very effectively, with the body's healing process. Herbal combinations in tablet form are also available.
If required Hair Analysis may also be recommended.
Main clientelle in the clinic come for * Metabolism correction/weight loss * Digestive System Imbalances * Fertility and hormonal rebalancing * Pain management * Migraine/Headache relief * General well Being * Fatigue, Adrenal exhaustion * Stress management * Depression * Skin Conditions.
---
Other Therapies at the Clinic:
Acupuncture
- can be used for any imbalance within the body. It is used extensively within the clinic with positive and effective outcomes.
Bowen Therapy
- is a hands on therapy that involves a gentle rolling of the fascia over the muscle to rehydrate and rebalance the entire body. It is a beneficial modality for stress relief, pain from injury and even for emotional release.
Massage
- We specialise with the deeper massage therapy which involves trigger point release where necessary. This style of massage also helps release toxins from the tissues which promotes faster healing and pain relief.
Reflexology
- is an amazing complimentary therapy. It works on the energy and nerve meridians of the body. It is mainly practised via the feet, but full body reflexology is also available. Stimulating the nerve endings in the soles of the feet then enables energy to move to related organs clearing any stagnation in the pathway therefore promoting the body's ability to heal itself.
Hands on Healing
- This is a very beautiful, gentle healing technique where the hands are placed under the head or where required to promote energetic rebalancing within the body.
Call us on today to find out more or reach us through the 'Make an Enquiry' form.
---
See Also...
Kundalini Yoga
Kundalini Yoga involves a combination of physical exercise, breathing techniques, mantra, meditation and relaxation. It increases flexibility, cardiovascular health, lymphatic, digestive, reproductive, nervous system and glandular function, which not only energizes and detoxifies, but also balances your entire being.
Pregnancy Yoga
Pregnancy Yoga brings you to a place of conscious connection to your self and the precious child you are carrying.
---
Service categories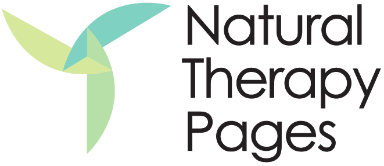 Andrea Gabriel - Natural Health and Therapy