Holistic Health Solutions
Suite 54
47 Neridah st
Chatswood NSW 2067
Servicing area: Chatswood, New South Wales, 2067
Emotional pain
Guilt
Stress management
...
Want to find out my availability, pricing or opening hours? Click on Send Me Details Now to get started.
Clicking on the Send Me Details Now button opens an enquiry form where you can message the practitioner directly.

Holistic Sex Therapy - Couples Counselling - Men's Health Programs. No matter what issue you or your partner is having, Andrea here at Holistic Health Solutions is the professional to call. Services available in the greater Chatswood area.
Holistic Health Solutions - Holistic Sex Therapy
---

HOLISTIC SEX THERAPY

There are usually a number of factors which contribute to the occurrence of sexual problems.

External aspects such as work load, financial stress, medical problems (physical discomforts) and the use of strong substances (prescriptive medications, recreational drugs including cigarettes, alcohol and other drugs) can have detrimental effects on sexual drive.

Internally, lack of emotional well being (feeling depressed), current or previous relationship difficulties, traumatic events & experiences, or negative beliefs about sexuality add emotional weight and sexual tension.

The combination of any of these factors can create a blockage of sexual drive, a drop of sexual desires or, the opposite, an increase of sexual activities. Taking all possible causative factors into consideration, I look for the best way to address sexual issues. This holistic approach ensures that all aspects are identified and integrated into the therapeutic process.


---

COUPLES THERAPY

I provide a mixed style of individual sessions and couple therapy for couples who are experiencing periods of relationship difficulties due to sexual problems.

The therapy begins with individual appointments for each person. I like to hear each side of the story. Usually, people find it helpful to debrief and talk in a confidential setting about anything without worry what their partner might think. The first sessions allow me to get to know each party in depth and you will begin to understand all the factors that have contributed to the current situation. A strong individual focus on yourself in the beginning allows you to be in the driver's seat. The action of change is placed on you rather than on your partner. Moreover, separate sessions help to clarify the directions what each partner can do to work through the issues.

Depending on each couple situation, I will liaise with you and find out what your individual and couple needs are and then further sessions are structured accordingly. We may decide to continue with individual or couple sessions, or with a mix of both. Sometimes only one person decides to continue with the therapy.

As you begin to repair the relationship by communicating your needs more effectively, you will notice that instead of disagreeing or fighting with each other you begin to trust more. You will learn to repair the relationship and see the positive effects of building bridges. Gradually, instead of functioning side by side, you will seek each other out more to do things together. More than anything, you will work on establishing opening and closeness, because emotional bonding forms the basis for meaningful sexual interactions.


---

COUNSELLING PROGRAMS FOR MEN

Beating sexual stress: A counselling program for men who suffer premature ejaculation

The treatment is an ten-session body awareness program designed for men with PE for whom other methods have not worked and for men who have tried some techniques but with limited success. The program also includes one couple session to help address issues with your partner and to provide extra relationship support.

The program aims to help men by:
Reducing anxiety and stress by learning to manage emotions & share feelings
Connecting to a broad spectrum of feelings which are already latent inside the body
Creating body awareness
Addressing difficulties in the couple relationship
Pre-empting unrealistic expectations in sexuality
Relapse prevention strategies

Participants receive:
An assessment of your PE during the first appointment. You will find out in the first session if this program is suited for you.
Individual monitoring via questionnaires
Ten weekly or fortnightly 90 minute sessions (15 hours in total)
Evaluation after the first block of 5 sessions

In most cases of PE, there is nothing physically wrong, you just need to learn more about your feelings in a supportive and non-judgmental environment while dealing with the anxieties and frustrations which have built up over time.


---

BOOKING INFORMATION

When Are Appointments Available?
I see clients on Wednesdays 12-8pm, Thursdays 12-8pm, Fridays 10-8pm & Saturdays 9-5pm.

What Is The Duration Of a Session?
Each appointment goes for 90 minutes.

How Many Appointments Do I Need?
The number of appointments is difficult to forecast, because it depends on the severity and the nature of the problem you are dealing with. People are uniquely individual, have diverse life experiences and are at different developmental stages. A therapy process that is tailored and adjusted to your individual needs is likely to achieve results quicker. Taking these considerations into account, some clients will resolve their issues in a short amount of sessions, while other clients chose to engage in therapy long-term.

What Is The Frequency Of Sessions?
Most clients have weekly or fortnightly appointments.

Do You Do Phone Counselling or Internet Skype Sessions?
Unfortunately, I do not offer phone or skype sessions.

For clients who live outside Sydney, interstate or come from overseas, sessions are offered in block format, usually, a series of appointments over a number of days to give maximum impact.


---

MEDICARE INFORMATION

I am a registered psychologist and Medicare provider. If you experience a sexual difficulty or other mental health problem, you are able to claim a portion of the fees of consultations from Medicare (up to 10 sessions).

You need to first make an appointment with your GP. Your medical practitioner can either prepare a simple referral or provide you with a Mental Health Care Treatment Plan for the particular mental health condition (i.e. sexual difficulty) you are suffering from.

You may give the name & details of the psychologist you wish to see to your GP. You need to bring your doctor's referral and/or your Mental Health Treatment Plan to the first session with the psychologist to be able to claim the rebate of $84.80.


---

PRIVATE HEALTH FUNDS

If you have private health insurance, your may be able to claim part of the fee for your appointment with a psychologist, but please check with your fund first, as this depends on the type of cover.

Please note that you can only claim from one provider, either Medicare or your private health fund, BUT not from both.


---
For more information about the best services for your needs or to organise an appointment - just give us a call!
---
Qualification details
BA Psychology

Postgrad Dip Psychology
Dip Sexual Health Counselling
MEMBERSHIPS
ASSERT - Accredited sexuality therapist with the Australian Society of Sex Educators, Researchers and Therapists
APS - Associate member of the Australian Psychological Society
ANZATSA - General member of the Australian and New Zealand Association for the Treatment of Sexual Abuse
---
See Also...
About Me
WELCOME TO Holistic Health Solutions - Providing Therapy for Sexual Problems.
---
Service categories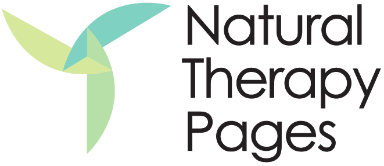 Holistic Health Solutions