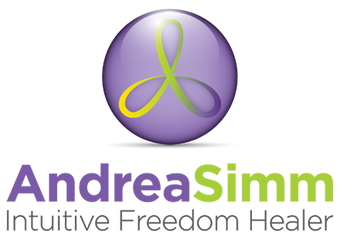 Andrea Simm Intuitive Freedom Healer
Clicking on the Send Me Details Now button opens an enquiry form where you can message Andrea Simm directly
Send Me Details Now
I assist my clients by balancing their energies and helping them with the process of shifting into freedom.
About Intuitive Freedom Healer Andrea Simm
Servicing area
Hurstbridge
---
Focus areas
Boundaries
Addiction
Relaxation
Purpose
Headaches
Hormones
---
---
About Me
Hello, my name is Andrea Simm and I am an Intuitive Freedom Healer.
I am a mother three adult children and began my working life as a Qualified Chef. As well as being a full-time mum – I understand the demands that all families experience – for the last 18 years I have undertaken Spiritual Development studies in the areas of Reiki, Mediumship and Past-Life readings and Aura Drawings, Vibrational Breath Therapy, Diploma in Forensic Healing and have facilitated Visualised & Relaxation Meditation Workshops for Women,Children and Mediumship Workshops for Women.
I have also helped my clients Clear Negative Energies and Geopathic Stress from Homes and properties.
After years of searching for answers to my own challenges in life, I was fortunate to be invited to a free Forensic Healing workshop which literally changed my life and the lives of my husband and children.
I was 10 years cancer free when another challenge arose in August 2016 when the breast cancer returned. This time I have used my intuition and followed my souls message to return to full health by using natural remedies, nutrients and live food which is especially important after having undergone surgery and trauma. This is helping me heal and has empowered me and my family immensely.
Having experienced cancer a second time, has made me research and realise that dealing with it naturally is the way to go and connecting me to the right people has lead me to amazing health results. I have been guided and truly Blessed.
I have a real empathy and compassion for my clients and believe the healing journey they are about to experience with me will be a life-changing one.
I can help you achieve Freedom For Life!
My sessions take place in Hurstbridge and Warburton in the Yarra Valley area or in the comfort of your home via mobile phone Australia wide.
---
Spirit attachment – a time of awakening
Over the course of the last 3 years, I have noticed a change in the nature of my healings. The number of my clients who require the release of negative energies, lost souls and low vibration dark entities has risen to around 90%.
It has been mind boggling to see such a jump in the need to clear these Negative Energies from people, businesses, homes and land.
My clients have been coming to see me as a last resort for help, guidance and understanding as to why they have these issues/conditions that continually puzzle, frustrate and confuse them on all levels. In most cases, my clients have sought conventional medical help in addition to natural therapies, with only limited success in overcoming the issues. That's when you know it's Spirit Attachment.
These spirits that attach to people, animals, buildings, houses and land are often earthbound spirits. These spirits have decided for any number of reasons not to go into the light but to stay earthbound. Not all earthbound spirits attach. They can be in limbo, often looking for and needing help to cross over. They can often attach to someone when the host feels vulnerable, or with the same problem or addictions or the same low vibration energy which satisfies their needs. This keeps them experiencing the earth life and they are happy to stay here. When they do attach they really interfere with the energy field of their host, causing all sorts of challenges. For example, people can experience the emotions of their spirit attachment and think it is coming from themselves, causing a huge imbalance in their life, wondering why they feel depressed, suffer from illnesses, lack energy, are accident prone, suffer from addictions or experience a constant feeling of struggle.
Earth bound spirits may not realise the effect they have on their host when they attach, for if they knew before they passed, they would have moved straight into the light without any fear because they would have understood the process of crossing over. Other reasons why they attach or stay earthbound is their loved ones hold them here not wanting to let them go. Also the lost souls wanting to make sure everyone is ok before they depart to the light.
People are becoming more spiritually aware and I feel that now is a time of awakening. It is an opportunity for people to learn the reasons why these negative energies cause havoc on earth – affecting people, animals, the land, homes, buildings, in fact, anywhere people are. Also, once we have an understanding of the nature of these negative energies, we can learn the process and take action to prevent these negative energies attaching and re-attaching after they have been released.
I have had numerous examples with my clients, where once the Spirit Attachment or Attachments have left them, their pain, whether it is physical, emotional, or Spiritual has also left them. They feel lighter, more energetic and their life is more balanced and fulfilling.
I have also assisted with the clearing and detaching of negative energies resulting from other peoples' negative thought form projections, past life issues, genetic & generational curses and entities from my clients.
Another service I provide is I remove & dissolve all Negative Energies, Entities & Imprints from Houses, Businesses and Land (prior to building)
I can help with balancing Geopathic Stress and harmonising Electromagnetic Frequency.
In one example, a client was hoping to make his work environment more balanced and not feel so overwhelmed by other workers' energies. So I had a look to see what was causing the issues. It came up that his work environment needed cleansing. As I tuned in and had a look, I could feel my client's entire work environment was full of heavy, dense, low vibrations - negative energies that were coming from across the road, directly opposite. I asked him what was opposite the businesses and he told me it was the cemetery! So what was happening was the lost souls from the cemetery were invading my clients work space causing unbalance with everyone that worked there. Once I had completed an environment cleanse on the work environment and protected the boundaries and helped the Lost Souls cross over, my client has since reported that after I did the environment cleanse, the business performance significantly improved. In fact, they had one of the best years on record and the working environment is much more balanced and peaceful.
These clearings help dissolve energies that may be impacting my clients' lives currently or will in the future especially in the cases where there are repeated illnesses, accidents, emotional imbalance, anger, resentment, fear and negative self talk.
If this message resonates with you and you would like to book a Healing session with me, call, private message or send me an email.
If you'd like to read more on this subject visit my Facebook Page –
Intuitive Freedom Healer Andrea Simm.
With much love!
Andrea Simm
---
Testimonials
I heard about Andrea Simm from a friend & had a healing session 6 weeks ago for the first time! My reasons for going was due to binge eating caused from anxiety, lack of confidence after a change of friendship circles, past relationships holding me back from moving forward & in general after having a tough year going through a lot of change/growth.
After my first healing with Andrea I had such amazing results – I have stopped binge eating which is HUGE for me as I had been battling this on the weekly for the last 9 or so months & had even tried hypnotherapy last year and nutrition plans but had no luck - since seeing Andrea I have lost 7kg and now am LOVING my body working on wanting to get strong/fit & healthy rather than eating or exercising out of hate.
My relationships with my friends & family have blossomed as I feel less negative energy is holding me back so that I can give my best self to my loved ones. My thoughts about past partners are no longer consuming me & when returning to Andrea for my 2nd healing I felt like I had changed so much in a short amount of time for the best which Andrea picked up on straight away as I walked into the 2nd healing! Super excited to see the progress that I make again moving forward - Andrea is amazing to talk too & I am so thankful and grateful for knowing her and having her help me to be where I am now!
Erica
"I have experienced Forensic Healing with Andrea Simm and love the balance of modalities that she uses to isolate blocks, energy clearing and healing. Throughout the session Andrea gives you an understanding of the causes, the reasons behind the scenes, the how and where and why of areas in need of attention and healing in our lives as reflected through our bodies, personal journeys and energy.
This guidance and the practical aspects of this healing made it very empowering and gave me ownership for stepping more fully into my life.
Andrea utilises vast healing knowledge along with her intuitive insights that truly get to the heart of the matter. Thank you Andrea for sharing your beautiful light with me."
Marcelle M.
---
I first came to see Andrea back in 2012 due to a marriage break down and a severe illness. I was extremely down, emotionally stressed and drained, didn't believe in myself, I was very negative and believed that I was a useless human being not worthy of being loved. I suffered from a lot of severe pain in different parts of my body. I didn't know how to cope with my marriage breaking down or how to deal with any of it.
After my second and third sessions with Andrea I started seeing things in a different light. My spirits were being lifted. I could see a real change for the better happening and I was feeling lighter within myself.
Gradually, bit by bit Andrea started peeling all the layers away from my body. Curses, attachments and past life and present life issues were coming to the surface of which every issue that arose I could pin point and relate myself too and even the age that these things had happened to me, I could match with my actual life. At times, what would come up in a session, related to the pain in my body. As Andrea rid my body of whatever came up during this session, I could actually feel the pain start to dissipate.
Before I knew it I had started believing in myself again and realised that I was of worth.
Today, although now separated and single, I can handle the traumas that are still playing out in my private life. I believe in myself. I'm more positive and centred than I have ever been. My body feels so much lighter like the world has been lifted from me. I now know that I do deserve to be loved, to have love, hope and to have a purpose in life. My social life has improved ten fold and my entire attitude towards life. All my friends and family say how I have changed and how far I have come in such a short time.
I believe that I am a better person and able to cope with what life throws at me now thanks to Andrea and her healing.
Anom.
---
"Andrea Simm is a gifted and talented healer who makes you feel completely at ease. Her natural ability and friendly personality combine to give you an uplifting experience. Andrea utilises a number of different tools to assist her clients in whichever way she feels they may need at the time. Even traumatic or difficult issues that come up are treated with such care that you will never leave a session feeling worse than when you came in! In fact every time you leave you will float out of the room and be full of positive energy. I have learnt so much from my sessions and continue to see Andrea even when I am feeling great, simply because she is such a calming influence and there's no such thing as feeling too good!"
Love Beck
---
"Andrea has helped me so much over the last few years, in all areas of my current and past life experiences. Our daughter was married recently and I would not have got through the day without Andrea"s help in helping me deal with the issues that our extended family always bring to family gatherings. Thank you so much Andrea, with your help I have begun to embrace my life, and not let issues with other family members drag me down. I love that our sessions always reveal the reason why I am feeling the way that I am. As always I am looking forward to our next session and to what it will reveal."
Denise Watson
---
"Thank you so much Andrea, one session and I already feel a load has been lifted off me.. I can't believe what has been achieved in such a short time .. I am so grateful for your help."
Kristin Thornell
---
"I just wanted to say thanks again for the great healing sessions that I had with you over the last month. I feel like I'm definitely on the right track and getting better every day."
Steven
For more information, click here