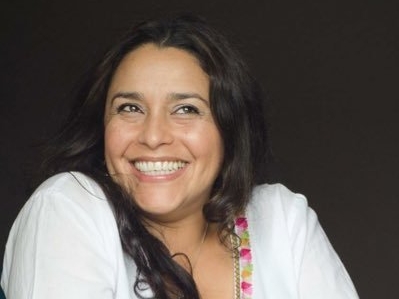 Angela Rojas
Want to find out my availability, pricing or opening hours? Click on Send Me Details Now to get started.
Send Me Details Now
Clicking on the Send Me Details Now button opens an enquiry form where you can message Angela Rojas directly
Testimonials
Servicing area
Essendon, Melbourne, VIC
---
Focus areas
Stress management
Mantra
Hypnotherapist
Finances
Love
Metaphysics
---
---
Sessions with Angela
Positive: Professionalism, Quality
I've known Angela for over 10 years personally and professionally. As she's constantly improving her skills, the depth of her sessions are so valuable. I had a needed healing session yesterday and it was very profound. I felt safe and supportive without being judged during the healing session. After the healing I've been feeling more whole, clear, light and empowered. Angela is a fantastic consultant and I would highly recommend her!
- Natalia Armstrong, Infinite Wellness
Positive: Professionalism, Quality, Responsiveness, Value
Angela just knows what to say, she listens intently and knows exactly what your limiting beliefs are and she can find the perfect belief replacement for your growth. I am so lucky to have found a coach/healer who has a basket of tools for every circumstance you bring to her. Angela is authentic and will move your world if you are ready for the shift.
- Cynthia Perri
I had a session with Angela late in June and that was a mind-blowing experience. Before this I have gone to many healers, hypnotherapist, doctors and all sort of professionals seeking help for the pain I was going through for 2 years. I was on anti-depressant, was in a really bad mental state and was crying to sleep every night. This beautiful soul saved me from excruciating pain I was going through for past 2 years, in just one session. She did a self-directed healing session on me and just in 1.5 hours I was pain free, I was speechless and couldn't believe how that's possible.
Two weeks after my session, I could get me out of anti-depressant medication, I'm happy and very excited about working on my future because now I am pain free. I would highly recommend anyone to try a Self-directed healing session with Angela. It is such a powerful modality and Angela's experience and knowledge in healing people make these sessions so effective.
Thank you, Angela for helping me to get my life back to myself
- Vindya - Soul Serenity
Game of Life
"My husband and I did the game of life session with Angela and wow it was certainly life changing...my husband wasn't sure if we needed it but after we completed the sessions he started seeing how powerful it was...little things started happening, our barriers had shifted, we had broken through limiting beliefs and nothing was to hold us back anymore...it started as early as the 3rd session, we had cleared the block around selling our 900k property in QLD, it had been on the market for 1 year with no offers and no joke literally in the break, the Real Estate agent called and said we had a cash buyer who wanted to make a bid today!! Amazing things since have happened and I feel it is definitely something we will keep doing each year! Thank you Angela!!"
- Laurentine Ten Bosch, Food Matters Inc
I've done numerous workshops with Angela over the years for my personal growth. She's an amazing teacher you'll ever meet! Recently I finished Angela's ''Game of Life'' coaching for my business. Wow, my business has doubled, and I'm getting more inspirational ideas every day! I love using these awesome tools I've learned from Angela's coaching.
How does it get any better than this?
I would highly recommend Angela to anyone who's ready to take their business to the next level!
- Natalia Armstrong, Infinite Wellness
"Um, amazing things are happening with migration law and other areas. I am now subletting part of the office on X Road and will be the lawyer doing all migration work at X&X Lawyers. This game of life stuff really works!
I'm going to check in with you each month to ensure you keep me accountable.
-James Muscat, Lawyer & Registered Migration Agent
Workshops
Angela is a vivacious, bright & skilled trainer who brings fun, wisdom & heart to her work. Her Authenticity, insightful teachings & presence is a gift.
- Sarah Ripper, Founding Director at Myono
Angela is not only a great healer; she is an amazing teacher too. She is fun, caring and such a great energy to be around. I have done five workshops with her so far and learnt a lot from them. These workshops are very fun, engaging and full of tools we can use in our day today life. This is the place you can meet like minded people and share your knowledge while learning a new modality. I can't wait Angela to teach more and more workshops.
- Vindya - Soul Serenity
Pandora's Box 1 - The Workshop was Amazing. Angela made it so much fun, as she does everything. After 22 years experience, in this workshop she picked out the best of the best healing methods, and served them up in style. What a Gift.
- Jacob Marinelli
Workshops Cont'd
Imagine explaining a beautiful sunrise to someone or trying to put into words the fragrance of an enchanting flower - if you are reading this right now, then chances are that you might get stuck with these words and miss out on the experience entirely. This course is a transformation waiting to happen and who would have ever imagined it to be so quick, easy and so much fun. Once my limiting beliefs were replaced, my whole perspective on life changed instantaneously, including the people and members surrounding me. I recommended this course to my brother who was going through the toughest phase in his life & boy did he come out as an entirely new person; full of life and love, unbelievable but its true. What I am living now is a new life the way I always wanted to live & there is so much more to explore. Thanks Angela xx
- Sam Gabba, Property Developer
I have been a student on Angela's Basic Theta and Advanced Theta Healing courses. I have also consulted Angela as a Theta Healer for a consultation. First and foremost, Angela has a dedication to serving her students and clients. She is dedicated to what she does, has a beautiful heart and pure intention - all top quality assets for a professional in her line of business. The value of the services she provides for consultations and training is excellent.
- Aubrecia Nel - Project Manager
I can honestly say that Theta Healing has changed my life! I no longer react to situations that I usually would have, I feel I fear nothing, I feel so much more spiritual and I feel completely relaxed and excited about the future. I totally recommend the Theta Healing courses for anyone who is ready and willing to give their life a complete makeover. I am filled with complete gratitude for Theta Healing, well and truly a welcoming breath of fresh air to my life and all those that are close to me. As Angela says, "When you change, everyone around you benefits too", this is so true..
- Suzie Obeid, ThetaHealer
---
For more information Click here
Services
Spiritual Healing
Theta Healing
Energy Healing
Access Bars
See Website for a list of Servies
Qualifications
Intuitive Healer
Coach
Spiritual Therapist