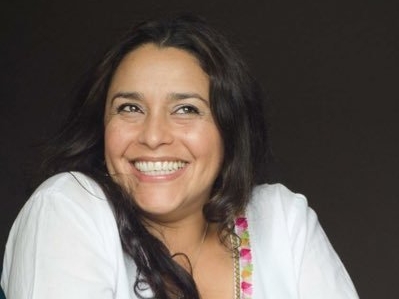 Angela Rojas
Clicking on the Send Me Details Now button opens an enquiry form where you can message Angela Rojas directly
Send Me Details Now
I'm a ThetaHealing® Master & Certificate of Science Instructor. I have certifications of many healing modalities such as SDH - Self Directed Healing, Matrix Energetics, Access Consciousness - The Bars, Reiki, NLP, EFT and many more. I am a qualified and accredited Satyananda Yoga and Meditation Teacher and former Dr Joe Dispenza Corporate Trainer. 
About Angela
Servicing area
Essendon, Melbourne, VIC
---
Focus areas
Coaching program
Stress management
Mantra
Hypnotherapist
Finances
Love
---
---
About Angela
Since 1991 I have undertaken numerous coures, workshops and Meditation studies to understand the mind, people and in particular an interest in how our beliefs direct our lives. I have also undergone intensive self-healing to identify why people do not heal and how they can heal. .
I absolutely love what I do and helping to empower clients and students to discover the beliefs impacting on their success and helping them to make significant changes in their lives is a source of great joy. I am always looking to work on myself so to integrate my learning into my teaching. I have also studied a number of Philosophy's and cultures to better understand their belief systems and continue my personal studies through reading, further course work and taking part in seminars with renowned Authors of this field.
With many years of personal development training, my focus with you is on clearing beliefs in business, financial or success blocks. I specialise in 1-on-1 sessions, helping you to remove threshold beliefs around your comfort zones to bring about changes in your business, career, personal development and/or health issues.
Testimonials
Positive: Professionalism, Quality
I've known Angela for over 10 years personally and professionally. As she's constantly improving her skills, the depth of her sessions are so valuable. I had a needed healing session yesterday and it was very profound. I felt safe and supportive without being judged during the healing session. After the healing I've been feeling more whole, clear, light and empowered. Angela is a fantastic consultant and I would highly recommend her!
~ Natalia Armstrong, Infinite Wellness
Positive: Professionalism, Quality, Responsiveness, Value
Angela just knows what to say, she listens intently and knows exactly what your limiting beliefs are and she can find the perfect belief replacement for your growth. I am so lucky to have found a coach/healer who has a basket of tools for every circumstance you bring to her. Angela is authentic and will move your world if you are ready for the shift.
~ Cynthia Perri
For more information and to view more clients Testimonials, click here
Services
Spiritual Healing
Theta Healing
Energy Healing
Access Bars
See Website for a list of Servies
Qualifications
Intuitive Healer
Coach
Spiritual Therapist
---