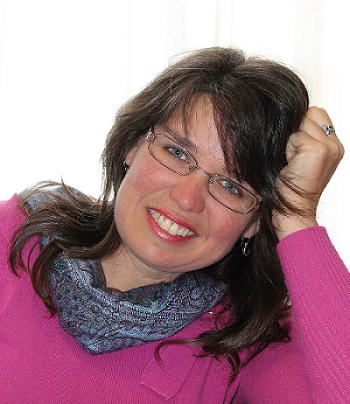 Angelart Holistic Living
Want to find out my availability, pricing or opening hours? Click on Send Me Details Now to get started.
Send Me Details Now
Clicking on the Send Me Details Now button opens an enquiry form where you can message Angela Sharkey-McPherson directly
Male / female fertility difficulties, hormonal issues, thyroid, pancreas and adrenal stresses, weight loss or gain, digestive issues and more are influenced by imbalances in our mind and body
Angelart Holistic Living: Hormonal Balancing + Fertility Assistance
Servicing area
Greater Hobart, Nationwide + International
---
Focus areas
Stress management
Nervous system
Bloating
Hypnotherapist
Love
F5
---
---
Our body is a whole system, not a series of components, and they can and do affect each other as the Inter-Relational Health Triangle helps to explain. The foods we eat and are attracted to; the feelings and thoughts we experience on a regular basis; our intimate, family and workplace relationships; the amount of self-love + self-worth we experience; and the physical issues in our hormonal and other systems - all contribute to our health and wellbeing.
Natural medicine works to aid the body's own intrinsic methods of healing, balancing the many systems of the body; including the hormone producing glands or endocrine system, digestive system, nervous system, lymphatics and more. The hormone producing glands are especially important as they regulate the production and release of vital enzymes and hormones throughout the body.
Carrying forward the work of my parents and hormonal/conception care specialists Ruth & Dennis Sharkey, Angelart Holistic Health works to help your body regain its vitality, health and wellbeing, and to also helps couples be in the best possible health for a natural conception care to occur.
To laugh often and much: To win the respect of intelligent people and the affection of children, to earn the appreciation of honest critics and endure the betrayal of false friends; to appreciate beauty, to find the best in others, to leave the world a bit better whether by a healthy child, a garden patch, or a redeemed social condition; to know even one life has breathed easier because you lived. This is to have succeeded. Ralph Waldo Emerson
When these systems are out of balance they can cause dis-ease. Extreme or extended stress can create havoc in the weaker systems of our body (and we all have weaker and stronger systems, it's just our particular mix of genetics), yet by only looking after the physical challenges we can miss a big part of the picture, as emotional and mental issues can 'show up' and/or be 'brought on' (exasperated) by physical conditions or symptoms and vice versa.
When out of balance our mind and/or body can cause dis-ease states including:
Pre-Menstrual Tension / Syndrome (PMT/S);
Poly Cystic Ovaries Syndrome (PCOS) + Fibroids;
Dysmenorrhoea / painful periods;
Sperm immobility, abnormalities + decreased count levels;
Impotency + other Testicular issues;
Diabetes, hypoglycaemia, or even simple sugar, caffeine + other cravings;
Gastric disturbances such as IBS, celiac, bloating, weight loss +/or gain and other allergies + intolerances;
Stress, trauma + major life events (especially relating to grief or loss or even betrayal) can awaken or deepen underlying genetic weaknesses in our bodies as well. In the original 'chicken or egg' question, the conditions above can add to or complicate other emotional + mental issues including:
Confusion +/or Irritability;
Lack of Self-Love / Self-Worth;
Relationship distress or breakdown; and even lead to
Specialist Conception Care / Fertility Assistance
The doctor of the future will no longer treat the human frame with drugs, but rather will cure and prevent disease with nutrition. Thomas Edison
For those seeking fertility assistance my approach is an extension of the above, while paying closer attention to female temperature markers through daily temperature chart + emotional state recordings. These charts show us exactly how and where in your cycle hormonal imbalances are causing issues, as well as how hormonal and emotional stresses may be influencing each other.
While discussion and acceptance of the contributing factors of female conditions are widely acknowledged, male fertility issues seem to be more of a 'taboo' subject; even though WHO - The World Health Organisation - released figures back in 1996 showing that sperm quality had dropped 50% in 50 years due to chemical oestrogens in our environment (British Medical Journal-BMJ 1996; 312:457-...458 (24 February). Male factors have been proven to contribute to 60% of causal factors for fertility concerns + frequent miscarriage.
By working with both partners and under the direct mentorship of Ruth and Dennis I prepare formulations to help regulate the many aspects of the body including hormonal imbalances, stress + nervous system stresses (internally or externally such as work or family pressures) and digestive concerns.
Lifestyle and other genetic factors also need to be taken into account. A couple can also gain a greater understanding of each other through and beyond what can be an incredibly stressful time with 'Creating Heartfelt Relations' relationship coaching. An additional bonus is when additional family members do join you, as parents you can give them even deeper meaning, love + self-worth to carry them through their lifetime. This understanding of self and others can be applied to lighten family dynamics and even in the workplace.
Addressing both female and male health concerns with herbal medications and Life + Relationship coaching can help you both be in the best physical, emotional and mental health you can be, help ease the pain and distress of this part of your journey, and lead to more happy + fulfilling lives into the future.
---
Frequently Asked Questions
Do both my husband and I need to fill out a questionnaire if we want help for fertility?
As it takes two to create a healthy life it is best for both of you to take the herbs to help you both overcome any obvious or latent issues, and help you both to be in the best health you can be to create a healthy new member of your family and the generations to come.
Can you help with male fertility issues?
Yes, herbs can help with male fertility conditions including hormonal and functional issues such as sperm abnormalities, count + mobility etc.
Can Herbs & IVF or other drugs work together?
Yes they can and do work very well together, however we recommend that you talk to your doctor and receive their feedback as some doctors are more receptive than others to natural therapies. We are working to bring your body to the peak of health to obtain and maintain a natural pregnancy, but if drugs are needed your optimal health will aid these procedures. It is preferable to be on the herbs for at least three months prior to a procedure if possible, (over what is usually three months of a female cycle or the 72 days required to manufacture new sperm), to improve the chances of implantation or stimulation success and also to help your body to recover after the procedure.
Do I have to fill in temperature or other charts?
The Basel Daily Temperature Chart is required for fertility assistance as it is the best way for us both to see exactly how your hormones are – or are not – changing through your entire monthly cycle (a blood test will only show one particular day in your cycle). They also show us how each cycle from each ovary may or may not be different in action, and also help fine-tune the best times for attempted conceptions.
I have also adapted a Menstrual Chart to highlight the emotional changes that come in - especially for pre-menstrual conditions - and which can be recorded for non-fertility related conditions. This chart can be used in conjunction with the Basel Chart for fertility clients, but not in place of.
I have old temperature charts from a few months ago - will they be ok to send instead?
While these are helpful to see how your cycles have performed in the past, I will ask you to continue with the daily temperature chart recording as they are the best way for us both to see how your cycles are improving as we move forward together.
Do I have to go on a special diet?
Like Ruth and Dennis, I am not one to suggest difficult diets to follow, however I do suggest a moderate diet along the Australian Dietary Guidelines with specific emphasis on fresh vegetables and healthy proteins etc. I usually send through some dietary suggestions with your first formula, if you do not have a copy of these please contact me + I can send them through for you.
Do I or my husband have to stop smoking?
Smoking is linked not only to numerous types of cancer, but has been proven to cause erectile dysfunction, as well as abnormalities and deformities in sperm, ovary production and embryos. It leads to a lack of Vitamin B12, underweight and sickly babies, miscarriage and birth defects and as such I highly recommend, and will provide extra assistance if you require it, for you to both stop smoking.
---
Call or email now to discuss your needs + receive your 'Getting to Know You' health questionnaire. I look forward to talking with you and walking with you along your journey back to holistic body, mind and emotional health + wellbeing.
---