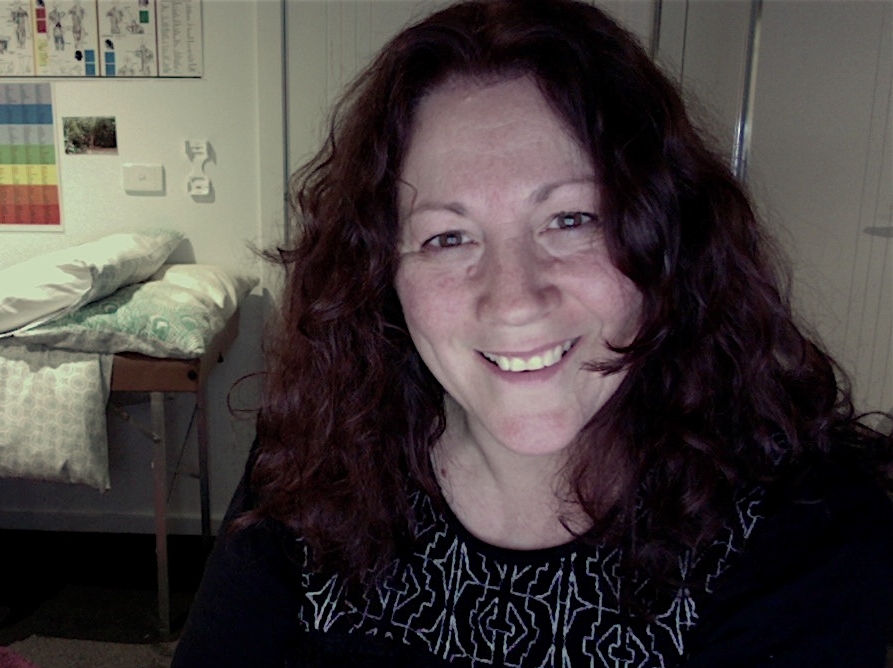 Christina Hicks
Your session, your choice, your empowerment! What ease and joy can you have now? After this period of lockdown, what did you discover about yourself? Do you require energetic support to integrate and stabilise?    **** online healings and reiki sessions are available****
Access Bars, Transformational Energetic and bodywork
Servicing area
Greater Melbourne
---
Focus areas
Space clearing
Growth
Gratitude
Energy work
Access consciousness
Love
---
---
Covid Safe practice:
Masks required to be worn at all times. Hand sanitiser to be used on entering the premises.
Temperature check held at entry.
Table is wiped between clients.

Certificates:
*Infection control Training - Covid 19
*COVID 19 - Aged Care - Personal Safety
About Christina
I use deep intuition that draws on over three decades worth of experience. I have studied intensely and worked as a Kinesiologist, Access Consciousness Facilitator, Reiki Master, and Flower Essense Practitioner to provide informed, holistic, and transformational services.
My sessions are tailored in such a way that empowering yourself with your choices is the focus. Aligning, choosing, and transforming into further growth of your body, mind, spirit connection.
I act as a witness as you open up your awareness on all levels to greater possibilities in your life.
Training Qualifications in:
Kinesiology: Kinergetics 1-8, Touch for Health 1, Healing Principles, Tools of the Trade
Usui Reiki Master
Flower Essence Therapy (includes bahui transformational clearing therapy)
Theta Healing
Energy Healing
The Bars®
Access Body Processes
Energetic Facelift
Abuse/trauma hold
Symphony of Possibilities
Space Clearing and Entities Services
Access Consciousness Certified Facilitator
ESSE (Energetic Synthesis of Structural Embodiment practitioner)
Angelic and Beings of light light-worker
---
Testimonials
Ben, Certified Facilitator Access Consciousness, and Symphony of Possibilities Facilitator.
"Christina, you have an amazing capacity to create ease and change in both the energetic and physical bodies. I am so grateful to you for the way you were able to use your energetic awareness to direct and handle the session with the gentleness and sensitivity required to shift what was blocking me. Thank you so much."
Kaaren: Kinesiology, Shiatsu practitioner, Bars & Reiki practitioner
"I did the Access Bars with Christina and have had personalised treatments. Christina is a warm and caring facilitator/practitioner, who is very intuitive and delivers great results. I feel I have taken away with me more knowledge and healing that has changed me for the better. She is a peaceful person who enables people to feel at ease."
Helen, Masseuse, Reiki practitioner, Bars practitioner
Absolutely Amazing…Christina is a compassionate teacher and has become a good friend who listens to your journey… She is a great achiever and very passionate about her chosen pathway…

Kelly, Intuitive, Bars Practitioner
I was part of an Access Consciousness Bars Class that Christina facilitated, on January 27th. Not only did we all learn about The Bars process, but we Gifted and Received them a number of times on the day. At times, we laughed till we cried, and at the end of the class, we all came away with our Practitoner Certificates, and much Joy. How Does It Get Better Than That?

I have since been back to receive Body Processes from the very lovely Christina, and the session was wonderful. Her Awareness is amazing! There is a possibility that my eyes may have leaked during the process...actually, it was a major leak 😊

Christina also runs Bars Gifting and Receiving days. Boy, oh boy, can they be fun, and powerful! And I am looking forward to the next one 😉

I have much gratitude for Christina, and her abilities - oh, and also for her partner in Energy Work - Amelia the Cat.
Bottom line: I love going to Christina's, and spending time with her. She contributes much Lightness 💗💗💗💗 WEIP?
---
For more information about the best services for your needs or to organise an appointment - just give me a call or visit my website.
---