Member since 2012
Angelic Presence
Diane Collett
Servicing area: Mitcham and Ringwood
For all of your professional Art Therapy, Energy Healing, Spiritual Healing & Counselling needs, you can't go past us here at Angelic Presence
About Us
---

New and Exciting things are happening at Angelic Presence

It doesn't matter what I am called, Transpersonal Art Therapist, Holistic counsellor, life coach, mentor, facilitator of workshops, mediation teacher, reiki and crystal therapist.

Titles, don't really matter, the important point to know is that I am the right person to help support your wellbeing during your journey forward as..

It's Time to Live Your Life Your Way


Services On Offer
Transpersonal Art Therapy, Holistic Counselling, Mentoring,


Spiritual guidance & development


Therapies – Reiki & Crystals


Communication with Angels


Meditation classes and Meditation Teachers course


Workshops including Crystal grids, The darker side of light, Mandala, dreams


1 on 1 or group sessions .


Group work by arrangement I will come to you


Corporate sessions available



What's Coming Up

Enrolments for Meditation Teachers Certificate Course


About Me - Diane Collett

Diane is a intuitive counsellor and healer and believes that we all have within us the tools to reach our potential.

Like a lot of people she has had her darker times and this has given her insight to helping herself and others. From this, she has been working with the shadow side (the side we don't usually like acknowledge as part of us) with herself and clients. She believes it is important to embrace the shadow, not let it take over, for this is where we can find the gold hidden beneath the surface to lighten our whole life.

Being creative is another of Diane's great passions and she believes everyone has the ability to, & should be creative in some way to help add balance to their life.

Diane loves to read and feels that we should never stop learning about subjects we are interested in, and how we can help ourselves and others. Diane continually attends professional development days and courses to help her skills, which in turn will benefit her clients.

Diane works from a beautiful and relaxed centre. From the moment you step inside you will feel welcomed and the pressures from the outside world can be left at the door and you can concentrate on you for the time of your visit.



For more information about the best services for your needs or to organise an appointment - just give us a call!
---
Qualification details
Dip. Transpersonal Art Therapy
Dip. Holistic Counselling
Cert IV Workplace Assessment & Training
Cert IV Mental Health
Cert IV Disability Work
Dip. in Children's Holistic Counselling
Cert in Working with Children
Newlife Reiki Seichim
Reiki II – Reiki Master in Training
Ra~Sheeba Master
Current Working with childrens Check
Current Applied First Aid
---
See Also...
Angelic Presence - Counselling
Diane specialises in providing Holistic Counselling Sessions, to people of all ages in the greater Ringwood East area. Call today to make a booking
Angelic Presence - Art Therapy
We here at Angelic Presence specialise in providing a range of professional Art Therapy sessions, to people living in the greater Ringwood East area.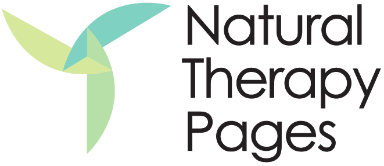 Angelic Presence