Member since 2012
Angelic Presence
Servicing area: Mitcham and Ringwood
Reiki – Crystals – Chakra Balancing – Auric Cleanse – Balancing Your Time & Energy – Connecting to Your Angels - Crystal Workshops.
Angelic Presence - Energy, Spiritual & Crystal Healing
---

Why Come & See Us?

Everyday living can get us all down; we don't take the time for ourselves. You may be feeling rundown, tired, emotional or stressed.

Take time out to help your mind, body and spirit heal itself, to relax, to work on shifting emotional and/or energy blocks within your body.

Recharge the batteries, block out all the chatter in your mind, walk out refreshed and relaxed, using any one of the following sessions or tailor a session to suit you.


---


Energy Healing

​Nourish yourself with a wonderful and relaxing energy balance. Choosing from a range of styles to suit you.

Yes, you need to look after you, it's time to put yourself first because if you fall down it may just be like dominoes and every thing around falls as well. Take the time to re-balance and relax, mind, body and spirit.

Sessions Available:

They are a very intuitive sessions where I go with the flow creating a beautiful energy healing session that may involve:

and included in all energy session is a Chakra Balance and Auric Cleanse.


Reiki Sessions

Reiki is a non-invasive healing system performed by the touch of hands to the body allowing the energy to flow via the reiki practitioner to the client, leaving you relaxed and rebalanced.

Reiki (rey-key) comes from the technique as discovered by Dr Mikao Usui in Japan in the early 20th century. This is a very powerful yet gentle energy that can be used to help with a number of physical, mental, emotional and spiritual issues.


Reiki with Crystal Healing
;
Pranic healing is a system of no-touch energy healing. Developed by Grand Master Choa Kok Sui that uses prana to balance and transform the body's energy processes. I work solely on the energy body and not the physical body.

I enhance this healing by using the energy of crystals. The art of laying on of stones is an ancient art.
Crystals are able to bring their colour and vibration into the aura and into the physical body via your chakra system.


Mini Sessions

Are 3 hour sessions that are able to be divided up into 3 1 hour sessions so that you are able to go home practice and then return and refine the process.

Meditation & Relaxation Techniques
A complete way to take time out to re balance and relax mind, body and spirit.
Combination of 3 hrs used over 2 – 3 visits
1 on 1 sessions to start you on your way to integrating meditation in to your life

Balancing your Time & Energy
Combination of 3 hrs used over 2 – 3 visits

Feel like you can't keep up, you're rushing from one thing to another, too much time devoted to work and not enough to yourself or family?

This process over 3 hours divided into 2-3 session will help you work out where you are putting all your energy and area's of your life that are missing out.

Equipped with a plan & goals you will be able to start to more evenly share your energy in your life. After a few weeks of implementing your new plan you come back and have a session to refine the goals.


Connecting to your Angels
Combination of 3 hrs used over 2 – 3 visits

For many years I have been communicating with my Angels and guides. They are with me daily and I call upon them at all times throughout my day.

We sometimes need direction and I find that I can call upon them for guidance as I would call a friend.
Many people just don't realise they have these beautiful angelic beings beside them waiting to help them at all times.

Angels are beings of light and are all around us waiting to guide and help us through our day. They can only help when called upon by us. They will help you in all aspects of your life and you will be enriched by the help and guidance they pass on.

Guides are beings that have walked the earth at one time or another. We all have a guide with us throughout our life; only we don't know that they are here to help us with our journey on earth.


Would you like to be able to contact your angels or guides and don't know how?

I was lucky enough to meet someone when I started out that was able to guide me along. I would like to do this for you. Enrich your life and communicate with them, they are waiting for you. In a loving, safe and friendly environment let me guide you to meeting your angels and guides.


---
For more information about the best services for your needs or to organise an appointment - just give us a call!
---
---
See Also...
About Us
For all of your professional Art Therapy, Energy Healing, Spiritual Healing & Counselling needs, you can't go past us here at Angelic Presence
Angelic Presence - Counselling
Diane specialises in providing Holistic Counselling Sessions, to people of all ages in the greater Ringwood East area. Call today to make a booking
Angelic Presence - Art Therapy
We here at Angelic Presence specialise in providing a range of professional Art Therapy sessions, to people living in the greater Ringwood East area.
---
Service categories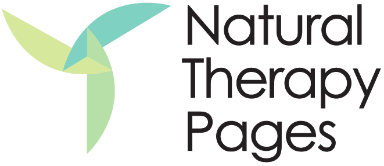 Angelic Presence