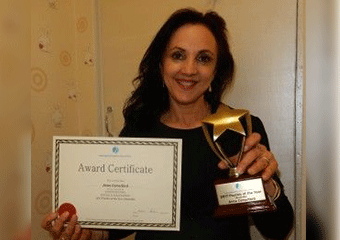 Anna Comerford
Reiki & Psychic Readings are two amazing ways to heal your energy and spirit. 
Anna Comerford - Reiki & Psychic Healing
---
Focus areas
Hormones
Hypnotherapist
Readings
Love
Nurturing
Lifestyle
---
---
Reiki
Anna is a qualified Reiki Master and has many years of experience working with Reiki. In a session, you will lay down, fully clothed covered with a blanket or sheet on a massage table. Reiki is similar to hands-on healing and can actually incorporate crystals, visualisation or shamanic techniques depending on what you would desire. Reiki is highly beneficial for revitalising and rebalancing your chakras and auras. You will feel revitalised and refreshed afterward.
Price: $120 per session (1 hour approx.)
---
Psychic Readings
A range of tools are used such as Tarot, Palmistry, Chakra & Aura information. Anna's sessions can also incorporate connections with loved ones that have passed on. Anna can also delve into your main Spirit Guide and will communicate any messages they might have for you.
Price: $120 per hour or $85 half hour.
---
For more information about Reiki & Psychic Readings, view my website, send me an email or give me a call
---