Member since 2005
Anna McRobert
10 Norman st
Fig Tree Pocket, Brisbane QLD 4069
27 years of study, knowledge, expertise, clinical experience, teaching & training others are harnessed to ensure you get the best health outcome.
Anna McRobert - Touch for Health
---
TOUCH FOR HEALTH WORKSHOPS:
For those who want to know how it all works and how to use it for yourself, attending workshops is valuable and fun. Two streams of Kinesiology I present, Touch For Health & Three In One Concepts, are excellent foundation programs in Kinesiology systems and are run in a hands-on workshop format.
These workshops build awareness and create a great appreciation of just how wonderfully we are put together. The changes happen immediately under your hands, even as a brand new student, and you can feel and see the improvements. Come and enjoy learning with like-minded people.
For existing health practitioners these Kinesiology workshops provide excellent additional tools and skills and enhance your current work too. The strategies learned at the workshops will serve you for your entire life, always at your fingertips, whether in a personal at home environment or in a professional setting.
Come and join in and be fascinated by what you learn and how it changes your life.
Contact me for workshops details:
Phone 07-3378 2050 or Email anna@annamcrobert.com.au
FREE REPORTS ON:
Stress Release, Pain Managment, Food Testing, Learning Difficulties for children and adults. Mini workshops are available on these topics and others.
TESTIMONIALS
from my clients ...
My back is unbelievably much, much better thanks and I will keep you posted. I cannot believe how those simple exercises, Touch for Health and others, could made such a difference in such a short time. Already have not been waking at night, taking 2 - 3 panadol 1/2 hr. before I get up, just to be able to get out of bed and get some sort of start. I have never been in such pain with my back ever. This is the best I have felt since Middle of October, and believe me it is A GREAT FEELING.
Mary Atkins
27.01.09
--------------------------------------------------------
Since my first session of kinesiology a month ago I have felt lighter and happier, even though I couldn't tell you why. The same situations still exist. I was just feeling better. This has allowed me to make changes. And at work I'm coping better too. And I'm not coming out with the same thoughts as before the session, can't even think like I used to before. I was waiting for a relapse as other approaches had not been helpful. But there's no relapse. This way of changing how I think and feel has really helped me find new insight, new understanding and a way to move forward, be a better me.
Michelle Cleary
03.04.09
--------------------------------------------------------
Dear Anna, my treatment was very good and after the last session I needed to adjust all the mirrors in my car to drive home as I was taller. Quite amazing! Thank you for your help.
Carol Searle
--------------------------------------------------------
Thank you for the last session. I feel so great that I couldn't wait to tell you. I am back on the bike and feel fantastic. I am not tilting the head when I am riding, and I am in great balance when ascending and cornering. My fitness is back too and I don't feel any strain in my quads and hamstings after my training. So magic happens :-)
--------------------------------------------------------
Sometimes there are people who make a big difference in your life… and I'll always be thankful to you because you are one of them. THANKS, THANKS, THANKS Anna, forever … for showing me the way to be happy and find myself! You are so special!!!
my love, Claudia
--------------------------------------------------------
I came to Anna after several years of study and practice, feeling discouraged and unsure. It took little time to find my passion again learning under Anna's protective wing. My business is now growing stronger than ever and the profound results my clients are achieving is testimonial enough to Anna's quality as a teacher and mentor. Shelley Fairchild, Kinesiology Practitioner
--------------------------------------------------------
The awesome feeling of achievement was because going into TFH was huge for me... TFH is such an important tool for one's own health & wellbeing (have been extremely fortunate to have had willing participants at home & in particular, one that is hugely supportive in my learning that will balance me when necessary), so it is true, anybody can do this!! Vicki
--------------------------------------------------------
---
Service categories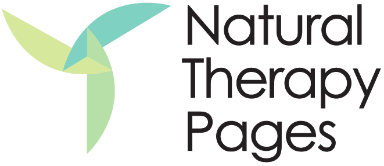 Anna McRobert