Anne Belinda's Massage
3 TREVALLY ST
3 Trevally St
Tannum Sands QLD 4680
Servicing area: Tannum Sands & surrounding Gladstone area, including Calliope, Biloela, Banaraby, Bororen, Miriam Vale
Pregnancy support
Muscle tension
Loneliness
...
Want to find out my availability, pricing or opening hours? Click on Send Me Details Now to get started.
Clicking on the Send Me Details Now button opens an enquiry form where you can message Anne Belinda directly.
Anne Belinda is an experienced therapist with a passion for massage, helping you feel relaxed & pain free using a hawaiian style from relaxation to deep tissue with all natural oils. A member of IICT. Having trouble deciding which massage would be best suited for you, or affordability. Anne will be happy to advise you when making a booking.
Anne Belinda's Massage
---
12Years in Business
MY MASSAGE PRICES MAY VARY DEPENDING ON YOUR NEEDS or CIRCUMSTANCES
---
Hawaiian Release Massage
When you need that massage to release sore muscles & mental tension. This massage can be tailored to your needs whether it's the whole body or back, neck, shoulders, head or feet needing attention. Firm pressure or deep tissue with hot basalt rocks an option to release those deeper tight muscles. This massage will not only relieve the pain & tension but you will leave feeling relaxed. A good maintenance massage.

1 hr $80 Extra $$ for specific injury & use of Hot Rocks
---
Neck, Back, Shoulders Massage
Time short but needing a massage to relieve sore tight muscles or that headache. This massage is mainly back, neck ,shoulders & head but can include arms & hands relieving all muscle tension. For deeper tissue work hot basalt rocks maybe used.

30 minutes $45 Deep Tissue $50 + the use of Hot Rocks $60
---
Hawaiian Kahuna Massage
A massage like no other.
Excellent for everyone whether you are just feeling like being pampered or in need of a treatment for pain (even chronic pain) injury, stress, depression, exhaustion, confusion, grief, sleepless nights, terminal illness, menopause symptoms, anxiety, low immunity.... This massage style uses breathe & has a flowing rhythmic motion using the forearms as well as the hands sliding the arms on top of & underneath the body simutaneously. Gentle stretches of the body & gentle rotations of the joints are incorporated to assist the release of tensions & the flow of energy.An oily massage with no towel on the table, a sarong is folded onto the centre of the body so the massage flows easily top to toe. As Anne works intuitively the massage may be slow & very relaxing or at times it may be a little faster & therefore more invigorating & enlivening to the body, particularily good for releasing stuck emotions.Hawaiian music maybe played to enhance the mood. The healing effects of the massage continues long after the massage is over. THE MERCEDES OF ALL MASSAGES ( I think anyways)

1hr $90 1.20hrs $120 1.5hrs $135 Includes your choice of Aromatheraphy Oil/s
---
Hawaiian Lomi Lomi Massage
If you like gentle/ relaxation massage this one will be tailored to you. It is also a massage that can be great for releasing tension & improving flexibility ,detoxification,(at the start of a new diet) & beneficial if feeling any of the following- arthritis, grief ,loneliness, anxious, lacking confidence, improving your immunity, lymphatic, circulatory, respiratory & digestive systems or just wanting to zone out. The technique works gently yet deeply(and not if you prefer) into the muscles with continuous, flowing strokes, totally nurturing the body & enabling you to relax, give in & simply be. In this respect there is no set format or sequence for the massage & no two massages will ever be identical.

45 minutes $65 1 hr $85 1.5hr $125 Includes your choice of Aromatheraphy Oil
---
Magnesium Massage
The more relaxed your muscles are, the better & deeper you will sleep.Our body uses more magnesium in times of physical & mental stress. Magnesium is known to help our muscles & improve sleep.It makes sense to have a massage with magnesium chloride oil, absorbing straight through our skin enhancing tissue recovery,reducing pain,improving flexibility & easing muscle cramps/spasms. This is a firm but can be deep massage if you desire.
30 minutes $50 1 hour $85
---
Heated Himalaylan Salt Stone Massage
The massage for fatigue & many therapeutic benefits these heated stones enhance the massage experience, creating a instant calming & blissful release from the moment the stones touch your skin with the added benefit of gently exfoliating while your body absorbs the minerals from the stones (18 including magnesium) detoxifying & relaxing the muscles deeply, relieving tiredness & tension & alleviating aches & pains.

1 hr $100 1.15 hr $120 1.5 hr $140
---
Hot Rocks Massage
Deeply relaxing & therapeutic. Warm pilbera & basalt rocks are placed on specific areas of the body, then with smooth warm rocks drenched in aromatherapy oil you are gently massaged, (or deeper pressure if desired) as the heat warms the muscles any pain or stress disappears allowing an amazing ability to relax. This massage is completed with the placement of warm energised stones on the feet & face.

Relaxation & Release 1 hr $100 1.15 hr $120
---
Hot Stone Lower Leg & Foot Massage
This treatment is fantastic for anyone who suffers from planter fasciitis, shin splints,leg cramps, those standing all day - fabulous for new mums to help reduce swelling & aching lower legs. The use of heated stones & oil allows a gentler deeper massage without being painful like a deep tissue massage. Boosting circulation in both the calves & feet

30 minutes $50 or 45 minutes $70
---
No Fuss Feet Massage
When you are lacking energy have sore feet, stressed or for those that prefer not to have body massages but would like the same benefit. This foot massage is an amazing quick fix for releasing tensions of the whole body & increasing energy. Also great as an ongoing treatment for your immune system. Feet are cleansed & massage while you lie listening to your choice of music

30 minutes $45
---
Head Massage
An effective headache release & can also be a preventative in times of high stress. Receive this massage either Indian style which is while sitting in a chair without the need to undress or use oils. A massage of the upper back, shoulders, neck, head & face leaving you feeling relaxed & balanced. Or you may choose to receive this massage lying on the massage table, so you are able to sink into a deep relaxation.
You may choose coconut oil as a deep conditioning treatment for the hair.

30 minutes $40 + oil $45 45 minutes $65 + oil $75
---
Pregnancy Chair Massage
A relaxing releasing therapy for those ladies that have growing little humans in their bellies.This style of massage is particularly good for the sore neck, shoulder & lower back tension. Tailored to your needs & can include arms, hands & head while remaining clothed. Oil maybe used if you prefer. Combines well with the No Fuss Feet Massage

30 minutes $45
---
Chair Massage
A wonderful relaxing therapy for those that like to remain clothed. Releasing the back, neck, shoulder muscles and tension of the scalp. This massage also can be preformed in a work environment. Massage at the work place has been proven to help with concentration, productivity, & help reduce sick leave, by reducing stress, tension pain.
Enquire about the various options available & packages can be tailored to your needs. Or make an appointment to come to my studio for a massage

From 5 -30 minutes

Prices start from $10

Available for booking for functions/workshops/office/teachers/hens parties.
---
Please contact Anne Belinda to book your appointment today.
Call / Message 0428511019
---
---
Service categories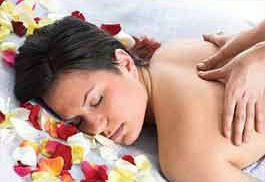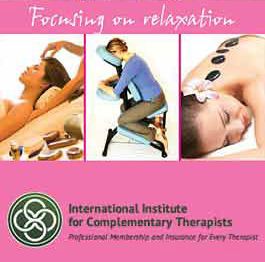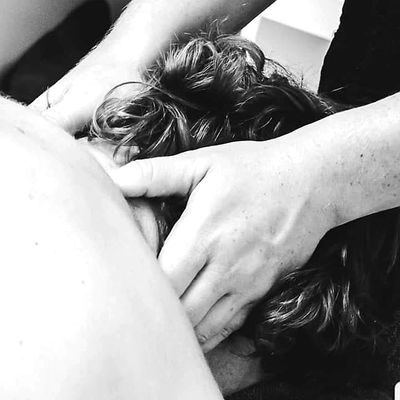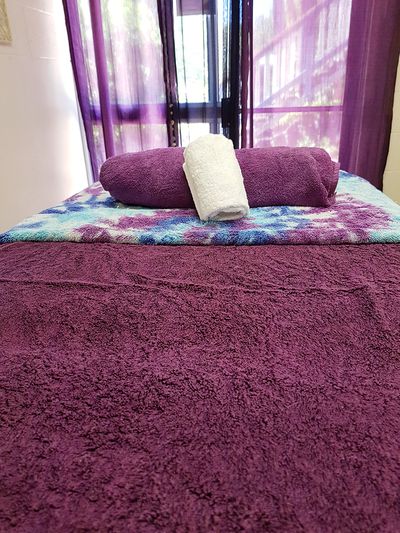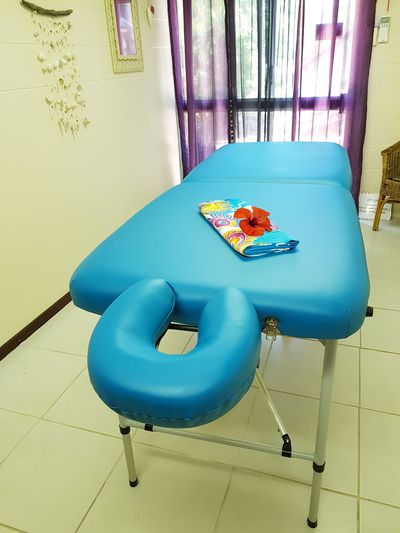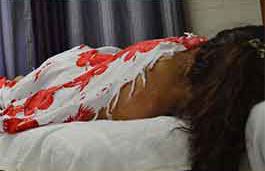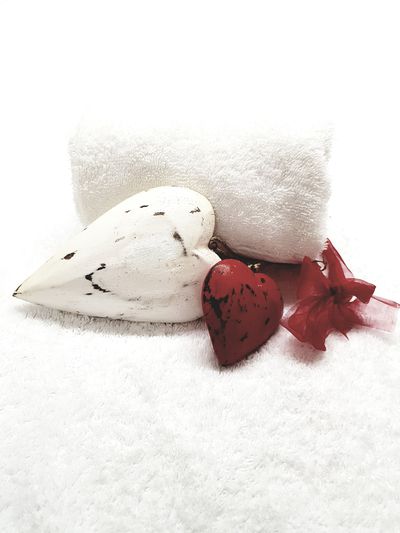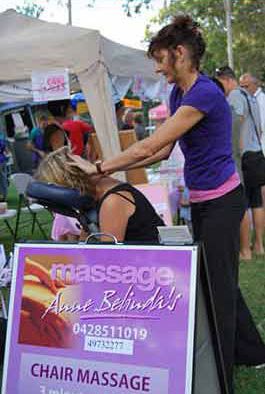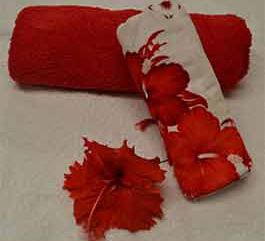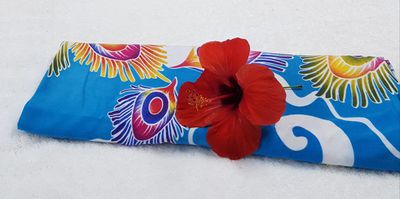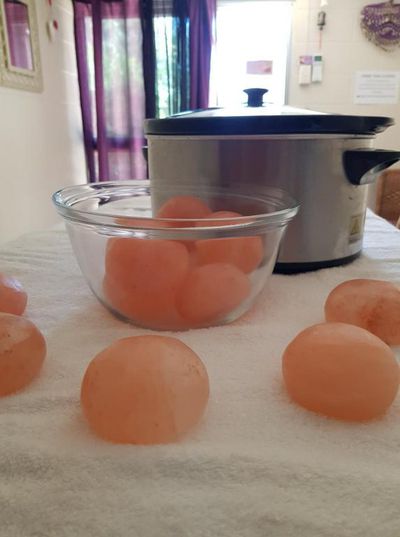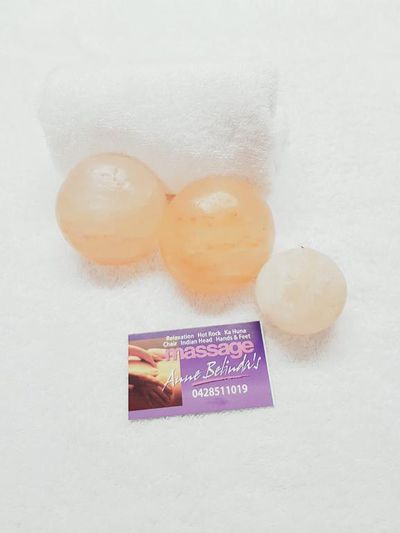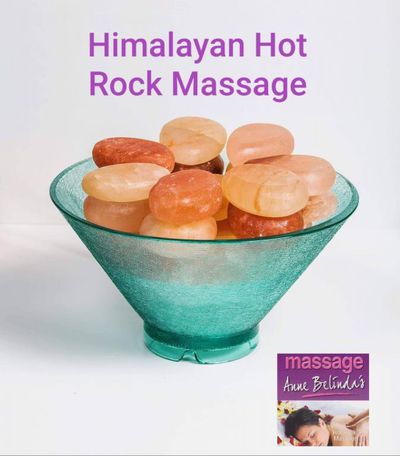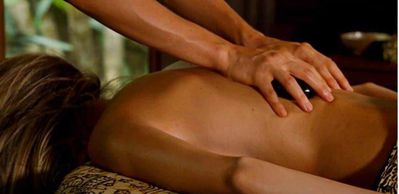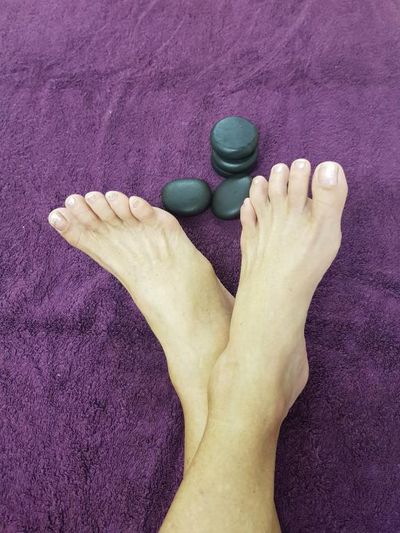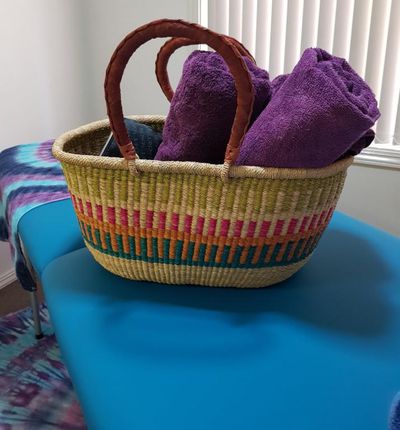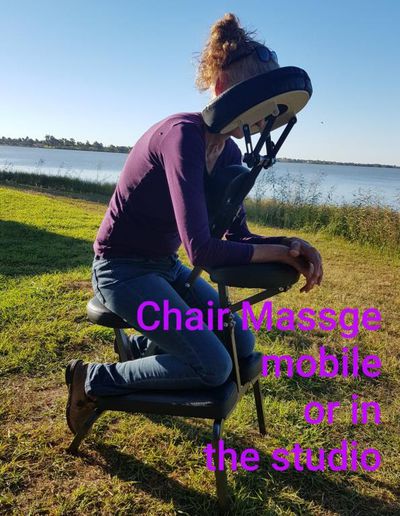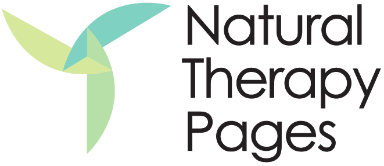 Anne Belinda's Massage