Anne Belinda's Massage
Anne Belindas
3 TREVALLY ST
3 Trevally st
Tannum Sands QLD 4680
Servicing area: Tannum Sands & surrounding Gladstone area, including Calliope, Biloela, Banaraby, Bororen, Miriam Vale
Focus area:
stress & pain relief both physical & mental including those suffering from a continued illness
relaxation & pampering
Head massage
...
Anne Belinda's Massage is a small personalised business. If you are looking for a full body massage or a quick 1/2 hr therapeutic tissue massage to relieve stress give Anne Belinda a call.
Anne Belinda's
Anne is happy to tailor a massage for you, whether it is a specific need for your body or maybe your financial situation.
Focusing on Relaxation - a strickly therapeutic service.
12 Years in Business
Click on the Massage Menu at the top left hand side under the business card to choose the massage for you.
---
Welcome!
I am a certified massage therapist with several modalities & have had a home based business for many years.

If you're looking for ultimate relaxation & a healthier you - you will be pleasantly pleased. If you seem to creak when you move & come with your own sound effects, suffering pain or those feelings of stress then you are definitely in the good hands. I offer a range of therapies in a very relaxed setting at reasonable prices & at a professional standard.

My therapy studio is inviting & very comfortable. The towels are fresh & soft. I use aromatherapy oils & a diffuser to help you unwind. Music is always playing gently & if you desire you may drift away whilst being treated. Basically I do comfy / relaxing - big time. As well as deep tissue for those with pain issues.

I use my hands & forearms for relaxation style massage & for those hard tight muscles I also use my arms powered by body weight, to produce a deeper stronger massage that releases those sore & knotted areas without poking them with fingers. This is a hawaiian style. I find this technique has very effective results.

Many of my clients say they prefer this style of massage. After your massage there is always amble time for a glass of filtered water to rehydrate your body & a stroll in the garden if desire.

Meditation & seated yoga have also been a part of my business & I'd love to have you join me in a class.
I love to pracitise meditation & gentle yoga on the beach. So if you see me on the beach or in the park, make yourself known & join me for some me time you will feel great afterwards. Or if you are shy send me a message & we can have a chat.
---
The benefits my clients often experience are:
feelings of peace and deep calmness
increased energy and clear thinking
improvement in concentration
less depression and panic attacks
improvement in pain symptoms
improved posture
improved relationships
increased levels of happiness and contentment
---
Contact Anne Belinda for more information about her services.
Call / Message 0428511019
---
Qualification details
Member of IICT. Certificates in Hawiian Kahuna Massage,Lomi Lomi Massage, Stone Therapy Massage, Indian Head Massage,Corporate Chair Massage,Trigger point, Reiki, Chair & Children's Yoga, Holistic Counseling, Bush Flower Therapy.

Before training in alternate therapies I had many years of training in health related topics during my years of working and managing in pharmacy and I continue to do work shops to improve my skills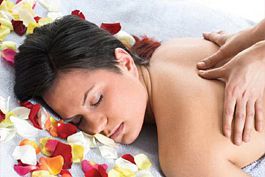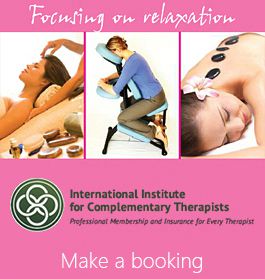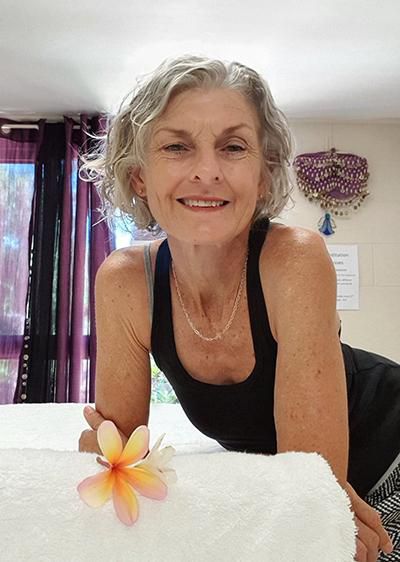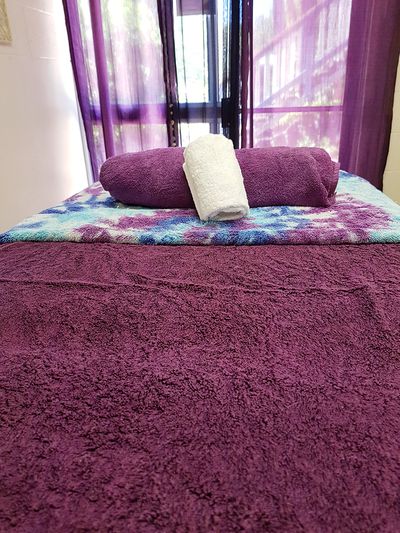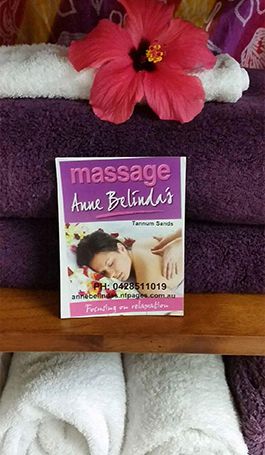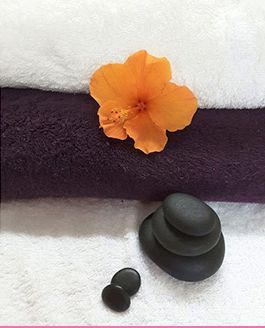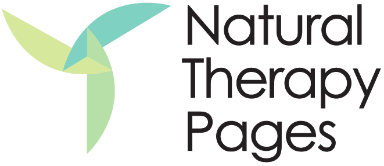 Anne Belinda's Massage