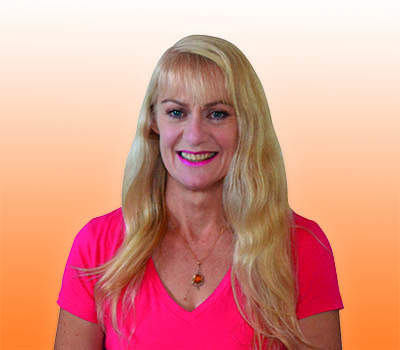 Anne Endersbee
Clicking on the Send Me Details Now button opens an enquiry form where you can message Anne Endersbee directly
Send Me Details Now
Bringing you cosmic messages and guidance. "All readings done in love and light and through my voice." 32 years experience as a Clairaudient, Psychic Reader Bachelor of Education National Reader on Psychic phone lines Reader at Body, Mind & Psychic Expo
Anne Endersbee - Intuitive, Clairaudient, Psychic Tarot Reading
Servicing area
Semaphore 5019, West Lakes 5021, South Australia
---
Focus areas
Posture
Muscle tone
Well-being
Stress management
Love
Body sculpting
---
WHAT IS AN INTUITIVE, CLAIRAUDIENT, PSYCHIC TAROT READING?

A unique and personal reading channelled from the Universe through the Reader, who becomes the "instrument", to receive Universal guidance and messages for you.


---
WHAT IS CLAIRAUDIENT?
Clear hearing of words and messages given by ancestors/spirit guides/the Universe/for you.
---
WHAT IS PSYCHIC?
Being an intelligent opening to channel guidance and messages for you.



---
WHAT IS INTUITIVE?

Listening to one's inner voice and mind via thoughts, images, feelings, words.



---
WHAT ARE TAROT CARDS?

They have encoded spiritual symbolism and are used as tools, to awaken the mind to deeper knowledge, ancient wisdom, and for divination.



---
WHAT DO I HAVE TO DO?

Be open and (willing to receive), relax, enjoy, receive insights!
AND/OR
Focus on some questions you may have about your life journey, or topics you may wish to explore, and bring to the reading (e.g.: Relationships, Decisions, Work, Future, Family, Problems, Career, Business etc).



---
WHAT COULD I EXPERIENCE FROM A READING?
Insights, Inspiration, Clarity, Confidence

Affirmations, Confirmations, Life Coaching

Suggestions for Action and Direction

Guidance away from problems, towards Solutions

Answers to Questions

Knowledge about what to Do next

Steps towards Success in life or in a situation

Deep Understanding, Enlightenment

A feeling of being Supported

Enthusiasm

Peace

Joy

Love



---
---