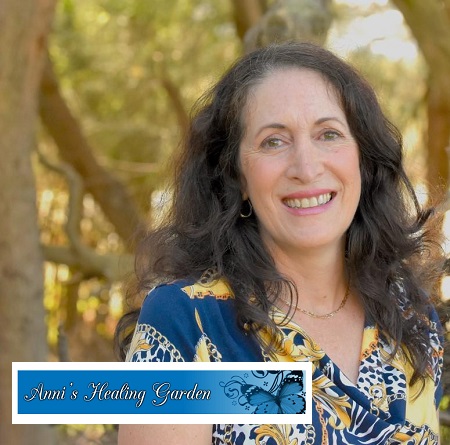 Anni's Healing Garden: Hypnotherapy and Healing
Want to find out my availability, pricing or opening hours? Click on Send Me Details Now to get started.
Send Me Details Now
Clicking on the Send Me Details Now button opens an enquiry form where you can message Anni Casey directly
Balancing your energetic system to improve your overall health, using either Reiki, Chakra Balancing or Reconnective Healing. Feel the benefit after 1 session.
Reiki, Energy Healing, Holistic Kinesiology & Reconnective Healing
Servicing area
Northern Beaches, including Dee Why, Brookvale, Manly, Collaroy, Beacon Hill, Narrabeen, Frenchs Forest, Forestville
---
Focus areas
Stress management
Pressure points
Purpose
Joy
Mind therapies
Lifestyle
---
---
Are you looking for a gentle, yet powerful way of healing your body?
Would you like your energy to be clear, peaceful & healthy?
Do you need some extra support whilst recovering from illness?
If you are unsure which therapy would be best for you, please call me to discuss.
Reiki
Enjoy the peace and balance that a Reiki treatment offers. It is a gentle yet powerful natural healing system whose roots date back hundreds of years. The therapist lightly places their hands in various positions on the clients body and allows Reiki energy to flow to the client which then stimulates the clients own innate healing ability. Reiki is beneficial in releasing stress and in assisting physical ailments and pain. It is calming and balancing to the mind and body and is a wonderful treatment to have on a regular basis to help you stay calm and healthy. Client is fully clothed.
Reiki Attunements
As a Reiki Master, I can attune you to Reiki I or II. Contact me for dates and prices.
Chakra Balance / Energy Healing
We have 7 major energy centres that run down our body called Chakras. These centres funnel energy into the body and the associated organs. Due to our lifestyle and environment a Chakra can become blocked or over/under active. When this happens, we can feel unwell physically, emotionally or metaphysically. By using essential oils and crystals, we can help to balance each Chakra, thereby bringing the bodys energetic system back into alignment. This therapy also brings about release of negativity in the body and works on a very deep emotional level. Client is fully clothed.
Touch for Health Kinesiology
Achieves balance in our bodies by balancing our meridian system. Our meridians are the means by which our chi or life force energy flows through our body. Our general wellbeing relies on this flow of energy and having meridians that are chronically out of balance can lead to illness and disease, particularly in the organ related to that specific meridian. The therapist tests, then balances the meridians, restoring the flow of energy through the body, thereby promoting heath. You will feel a change after the 1st treatment. A regular TFH treatment will leave you with more energy and less chance of disease manifesting. Client is fully clothed.
Reconnective Healing
Is being introduced to the world through Dr Eric Pearl; I am a qualified Reconnective Healing Practitioner trained under Dr Pearl. It is especially helpful in times when extra support is needed such as when undergoing chemotherapy or when recovering from an illness or operation. It is also wonderful to have on a regular basis to keep your energy clear, healthy and peaceful. It is a newer form of healing that goes beyond all other forms of "energy" healing. The Reconnective Healer does not diagnose or treat; rather, they act as a channel for the clients body to heal itself. Reconnective Healing brings in new energies that heal on many levels. For this reason the effects are sometimes quite subtle and at other times quite dynamic. Improvements have been achieved with chronic fatigue, cancer, arthritis, and the list goes on.
Regular sessions help to optimise your health. Client is clothed, relaxing on massage table.
The Reconnection
The Reconnection reconnects your own bodys energetic meridians and points back to the grid or meridian lines that encircle the earth and a vastly larger grid beyond. This in turn opens us to higher frequencies and information, enabling us to access more powerful levels of healing and information and things will start to change for the better. One of the common results of this is that our life path becomes more apparent and we live our lives from a much calmer and focused state.
Facilitated over 2 x 50 minute sessions not more than 48 hours apart.
2 -3 Reconnective Healing sessions are recommended prior to prepare your body for the extra energy that you will be receiving through the Reconnenction.
Client is clothed, relaxing on massage table.
Prices
All healing 1hr - $85, extra time charged at $25 per 15mins
The Reconnection (done once in a lifetime over 2 sessions) - total cost $333
Cancellation within 24hrs incurs full therapy fee
My clinic is located in Beacon Hill and services the Northern Beaches of Sydney
Book now to see how I can help you with a wide and diverse range of natural therapies that professionally addresses YOUR specific needs, in a serene and nurturing environment.
Professional Membership
ATMS - Australian Traditional Medicine Society
---