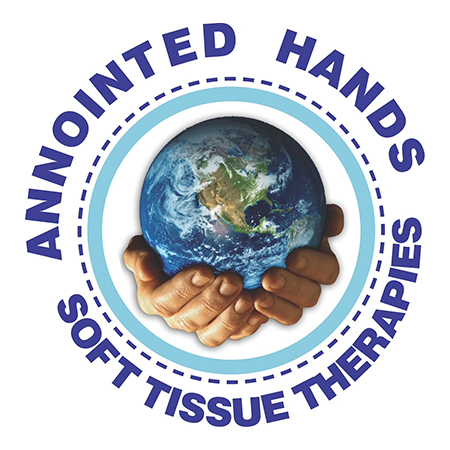 Annointed Hands Massage
Clicking on the Send Me Details Now button opens an enquiry form where you can message Angus Davidson directly
Send Me Details Now
For all of your professional Remedial and Deep Tissue Massage Treatments, you can't go past Angus at Annointed Hands Massage. Mobile Massage services also available
Annointed Hands - Massage Therapy
Servicing area
Blacktown, New South Wales
---
Focus areas
Relaxation
Circulation
Headaches
Lifestyle
Sports recovery
Muscle tension
---
---

Why Come & See Angus?

Do you suffer from:
Back Pain?
Stiff Neck?
Sciatica?
Headaches?

Angus CAN help! Call now for more information 0408 115 139


---

Who Can I Help?

My clients range in age from 16-89. I generally work on Athletes of all disciplines ranging from Boxers, Kickboxers, Bodybuilders, Weightlifters, Bike Riders (both Motor and Push), Football (Soccer, Rogby Union and Rugby League), Cricketers, Tri-Athletes and Field Events Athletes. I have been working on athletes from the Nepean tri-athalon since 2001. Weightlifters include Gold Medal winner from the Kuala Lumpar Commonwealth Games in 1998, Mehmet Yagci - named "The Cartwheel Kid" by Darryl Eastlake.

More recently of late, I have been getting some members of Athletics Australia ready for the Olympics in 2012. Track Athletes include Gold Medal Winner from the New Delhi Commonwealth Games in 2010, Jarrod Bannister. Over the years I have worked with some of Australia's Elite Athletes and World Champions from around the World in their chosen Sport.


---

Massage Treatments

Remedial Massage

Is a firm pressure Massage to help treat different Ailments in the body. The Pressure applied helps relieve Muscle structures from Toxin build up or storage, spasms and pain caused by or through injury. This is one step deeper then the "Swedish Massage", it applies deeper strokes and firmer pressure combining the Shiatsu Technique (Japanese Acupressure), to areas of tightness, finishing with slow and gentle stretches.

Remedial Massage is used for generalised aches and pains in areas such as the neck, shoulders and lower back. It is recommended for Asthma and Sciatica sufferers as well as speeding up their repair of sprained muscles.


---

Deep Tissue Massage

Is a Therapeutic and Strong Massage which is aimed at locating and relieving Muscle Tension from either a build up of general everyday tension or manual everyday physical work. This is Ideal for Sports recovery as it is aimed at treating the specific Muscles for that Sport through Bio-mechanics in which the Muscles are used. Aimed at specific Muscular discomfort, applying deep pressure and using long slow strokes.

Deeper than "Remedial Massage", a combination of deep, long strokes combined with Friction movements using either the elbow, knuckles or thumbs on the targeted area, as well as stretching techniques which improve flexibility. Deep Tissue Massage aims to treat specific areas of muscular problems such as scar tissue damage, chronic stress injuries, muscle stiffness and also promoting recovery.

This is ideal for people who suffer from long term Occupational Injuries for example, Computer Operators (Neck and Shoulders), Taxi and Truck Drivers ( Neck and Lower Back), Hairdresser and Retail Clerks (Lower Back, Legs and Feet) and also for people with tension and stiffness from Sports or from working out at the Gym.


---

House Specials

Office Bound
Its part of our lives now that we spend hours on end in front of the computer.I have developed a Remedial style of Massage that is aimed at the areas of the body that is most affected. Once, this is added to your Lifestyle you will help alleviate migraines,tension headaches,postural degeneration and R.S.I.

De-stressed
This is a Personalised Massage that is aimed at relieving the stressors of your everyday life. There is a combination of Sports, Remedial and Deep Tissue techniques applied to improve your recovery. There is an old saying "Prevention is better than the cure!!",this style of massage will combat fatigue, stress, back pain and headaches to name a few.

Pre or Post Flight
Drawing on many Massage Techniques from around the world, this Massage will help you prepare for the journey or help you recover from it. It assists with Circulation, Digestion and Relaxation.

Pre or Post Workout
This Massage aids in reducing injuries to the body areas that you are working on. Remember the old saying "Prevention is better than the cure". This is one of the most important factors in your recovery from either your training or if you are in competition.


---

Prices

Massage Treatments
Remedial Massage - $80 (60 min)
Sports Massage - $80 (60 min)
Deep Tissue Massage - $95 (60 min)
Myofascial Massage - $95 (60 min)
Aromatherapy Massage - $85 (60 min)
Reflexology Massage - $85 (60 min)

House Specials
60 mins - $70


---
For more information about the best services for your needs or to organise an appointment - just give us a call!
---
Qualifications
Diploma In Remedial Massage Therapy
Diploma of Myotherapy
Diploma of Remedial Therapies
Diploma of Therapeutic Therapies
Diploma of Deep Tissue Massage
Diploma of Advanced Massage
Diploma of Anatomy and Physiology
Diploma of Sports Massage
Diploma of Sports Medicine
Professional Membership
ATMS - Australian Traditional Medicine Society
---