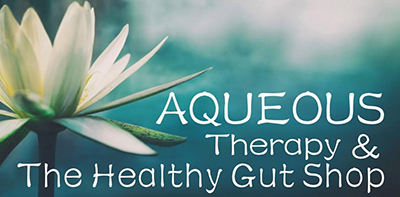 Aqueous Colon Therapy
Clicking on the Send Me Details Now button opens an enquiry form where you can message Aqueous Colon Therapy directly
Send Me Details Now
Aqueous Colon Therapy believe that A 'Perfect' Body is one that works.  Investing in your health is essential.   AQUEOUS THERAPY & THE HEALTY GUT SHOP We provide Colonic Hydrotherapy  The Healthy Gut Shop is our new addition - all things for a healthy gut. Some of our products are but not limited to: Ultimate Fibre 5 Point Detox Pre & Pro biotics  Gut Performance  The Gut Co Morlife  Happy Bum Bags  Enema Kits Enema Coffee and Anti Inflammatory  Gut Health Organic Teas    
Aqueous Colon Therapy - Colonic Hydrotherapy and Healthy Gut Specialist
Servicing area
Sunshine Coast QLD
---
Focus areas
Movement
Parasites
Leaky gut syndrome
Alternative medicine
Headaches
Circulation
---
What is Colonic Hydrotherapy?
Colon Hydrotherapy or Colon irrigation is an essential treatment for maintaining a healthy and functioning bowel. This is the foundation of a healthy body. The treatment involves the safe and gentle introduction of warm filtered water into the colon via the rectum.
Colon Hydrotherapy can help with:
Better Digestion
Irritable Bowel Syndrome (IBS)
Constipation
Chronic Fatigue
Parasites
Brighter, Clearer Skin
Weight Loss
Hydration
Removal of Harmful Bacteria
Bloating
The Healthy Gut Shop
We stock only Australian organic products made especially for a Healthy Gut
Contact us today for the best wellness that will make you feel great.
Services
Colon Hydrotherapy can help with IBS (irritable Bowel Syndrome) Constipation Bloating Chronic Fatigue Parasites Assist with weight loss INITIAL CONSULTATION $120.00 FOLLOW UP session $100.00
Qualifications
Certified Colon Hydro-therapist, Paramedical Science, Age Care Support
---