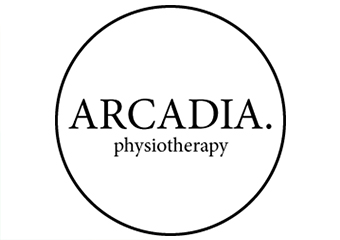 Clicking on the Send Me Details Now button opens an enquiry form where you can message Matthew Rebgetz directly
Send Me Details Now
Arcadia – A poetic ideal of where everything is good and right.
Arcadia Physiotherapy
Focus areas
Paediatrics
Rehabilitation
Assessments
Movement
Adults
Hydrotherapy
---
---
ABOUT
Established in 2015, Arcadia Physiotherapy is the beginning of a new and creative health project. Aiming to provide the members of the Gold Coast expert skills in movement and function to manage acute, chronic and complex conditions. We take a holistic approach to health to provide you a platform to reach your goals and return to the activities you love as quickly as possible.
Whether it be returning to work or returning to surf, preparing to Kayak Greensland's Sermilik Fjord or preparing the backyard for the summer. Whether it is to play your favourite instrument again or be able to dance at your own wedding. We provide physiotherapy services across a person's lifespan and welcome children and adults with any level of ability. We strive to optimise a person's ability to function according to their individual needs within their social environment and community.
Our goal is to help get you back to your place of fulfilment – your "arcadia". We pride ourselves on providing thorough, personal and relaxed treatments for all who attend.
---
Our Team
Staff
---
Matt Rebgetz is the proud founder of Arcadia Physiotherapy.
Matt is a creative, enthusiastic and determined physiotherapist with a passion for pushing his physiotherapy clinical skills within new and challenging environments.
He is always pushing the boundaries when it comes to new techniques and has been able to gain international experience through work abroad. Overall, Matt believes in the personal approach to physiotherapy and is committed to finding the right clinical treatment that best suits the patient.
Matt has extensive clinical skills ranging from a hospital setting, private practice, professional sports teams and is currently working as the physiotherapist for the Australian Defence Force. This variety makes him well equipped to deal with patients of all backgrounds, ability and ages.
Matt has a passion for the creative arts and health sciences and believes in a holistic approach to living. He hopes to further explore the boundaries between art and sport and develop connections between the two.
---
Jenny Eskelinen dedicated and dynamic physiotherapist who made her way over from beautiful Finland over 10 years ago to study exercise science and physiotherapy on the Gold Coast. With years of experience working with children, youth and adults in private practice and educational community setting, she holds invaluable knowledge in dealing with movement disorders across the lifespan.
Jenny has a passion for providing physiotherapy services for both children and adults of any level of ability. She believes that in order to maximise human potential, it is fundamental that people are provided with opportunities to experience the world through movement regardless of their level of functioning.
Jenny is a strong advocate in promoting physical activity across a person's lifespan. In conjunction with her active lifestyle, love for the ocean and surf, her interest lay in paediatrics, musculoskeletal physiotherapy, exercise prescription and mobility equipment prescription. She thrives to provide each client with individual care and believes that the best outcomes are achieved by working closely with the client and their family.
---
SERVICES
We love providing the following services at Arcadia:



Musculoskeletal Physiotherapy




Sports Physiotherapy




Paediatric Physiotherapy (Children who may require neurological, developmental, orthopaedic or cardiorespiratory treatment and rehabilitation)




Mobility Aid Prescription




Post-operative Physiotherapy




Individualised functional strength and conditioning programs




Core stability programs




Soft tissue and joint mobilisation




Trigger Point Dry Needling




Airway clearance techniques and inspiratory muscle training




Return to work action plans




Functional Capacity Assessments




Hydrotherapy



Prices
Initial – $77 (45 minutes)
Thereafter – $67 (30 minutes)
Trading Hours
Monday / Wednesday /
4.30 – 7.30 pm
---
Pilates
Prices
Reformer Class (1 hour / 3 persons per class)
1 x class = $35
5 x class = $165
10 x class = $300
Individual Class – $80
Class Times
Mon
4.30-5.30pm
5.30-6.30pm

*There are a number of further classes offered throughout the day which are available to the public. These change week to week and are available on request so please do not hesitate to email or contact us via phone.
Things you need



Please bring socks to wear within the studio




Small towel (optional) and drink bottle




Wear whatever you feel comfortable wearing that will not restrict your range of motion. We support all styles and colours.



* You will be emailed a receipt at your last class which will enable you to claim from your preferred private health fund.
---
For all enquiries contact us today!
---