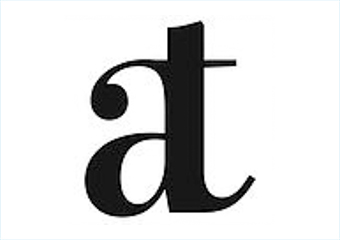 Ardentherapy
Clicking on the Send Me Details Now button opens an enquiry form where you can message Edward Kim directly
Send Me Details Now
Ardentherapy
Focus areas
Aches & pains
Pregnancy support
Anxiety
Pelvic floor
Essential oils
Stress management
---
---
ABOUT
Physiotherapy
Using advanced techniques and evidence-based care, physiotherapists assess, diagnose, treat and prevent a wide range of health conditions and movement disorders.
Pelvic Floor Physiotherapy
Pelvic Floor Physiotherapists are interested in muscle strengthening or relaxation and stretching (as appropriate), bladder and bowel function and pain control strategies.
Reformer Pilates Classes
As the name suggests these classes make use of the Pilates 'reformer' machine. A sliding bed on rails with pulleys attached, with varying degrees of resistance. These were developed by Joseph Pilates to rehabilitate injured soldiers during World War 1 and offer an excellent form of low-impact exercise which focuses on the core, glutes & inner thighs.
Pregnancy & Sports Massage
Pregnant women often—for good reason complain of aches and pains throughout their pregnancy. This is especially true the farther along they are in their pregnancy. Additionally, anxiety and stress can often be at their peak during these most precious months when mothers are making potential life altering decisions for themselves and their future children. This creates feelings of discomfort—both mentally and physically. However, pregnancy massage can help alleviate these symptoms.
Infant, Toddler & Young Child Development Assessment
Infants and young children are not little adults, and it is important to have leading knowledge of normal developmental stages from birth to adolescence in order to assess and treat a child appropriately when there is a deviation from typical development.
Chinese Cupping
Cupping therapy might be trendy now, but it's not new. It dates back to ancient Egyptian, Chinese, and Middle Eastern cultures. One of the oldest medical textbooks in the world, the Ebers Papyrus, describes how the ancient Egyptians used cupping therapy in 1,550 B.C.
Acupuncture
When appropriately stimulated, the nervous system's natural response is to begin a chain of reactions to aid healing. Augmenting the nervous system response to a minute and focused stimulus is the goal of Western Acupuncture.
Low Level Laser Therapy
Laser or LED light therapy that improves tissue repair (skin wounds, muscle, tendon, bone, nerves), reduces inflammation and reduces pain wherever the beam is applied. Usually applied by a doctor, therapist or technician, treatments typically take 1 – 10 minutes and should be applied two or more times a week.
Aromatherapy
Relax & rejuvenate your body & mind with essential oils that will leave your skin luminous. Derived from plants, essential oils have antibacterial and antimicrobial properties and are naturally high in vitamin E.
---
For all enquiries contact us today!
---