Clicking on the Send Me Details Now button opens an enquiry form where you can message Eli Ariel directly
Send Me Details Now
Acupuncture Herbal Medicine Remedial Massage Pain Relief - Fatigue - Low Immunity - Stress Pregnancy & Birth - Fertility & IVF Support Eli Ariel is an experienced and dedicated practitioner who strives to provide the highest quality health care. He is gentle and compassionate, offering personalised care in a calm and peaceful setting. Eli has an advanced diploma of Traditional Chinese Medicine and is a registered member of the Australian Traditional medicine Society. He has completed further training in Jiangxi University Hospital in China and had many years of experience working in a private practice in Sydney specialising in pain relief. Now practicing full time in his own clinic in Bellevue Hill.
ARIEL ACUPUNCTURE
Servicing area
BELLEVUE HILL, New South Wales
---
Focus areas
Hay fever
Labour
Circulation
Headaches
Pain relief
Tight muscles
---
What is Acupuncture?
Acupuncture and Chinese Herbal Medicine originated in China thousands of years ago and is part of an integrated system of health care known as Traditional Chinese Medicine (TCM).
Acupuncture involves the painless insertion of very fine, sterile, single-use needles which stimulate specific reactive points on the body in order to encourage the body's own healing response and helps restore its natural balance.
How does it work?
In medical terms, acupuncture is thought to work by blocking pain receptors, stimulating the nervous system and the production of endorphins and promoting blood circulation.
Why choose Acupuncture?
Acupuncture's popularity in the Western World has increased dramatically in the past two decades. Numerous reputable, mainstream scientific studies have proven its effectiveness in treating many health conditions ranging from the prevention and treatment of diseases to relieving pain.
Common complaints treatable with acupuncture:
Pain relief

Sports injuries

RSI

Arthritis*

Stress

Depression*

Headaches & Migraines

Fatigue*

Low immunity

Digestive problems

Women's health

Fertility*

Initiating of labour*

Turning breeched babies*

Clinically proven as an effective treatment through controlled trials as published in Acupuncture: Review and analysis of reports on Controlled Clinical Trials 2002, World Health Organisation (WHO).
*Other conditions which have been found to respond well to Acupuncture.


---

Chinese Herbal Medicine

Chinese Herbal Medicine can be used on its own or in conjunction with acupuncture to take a wholistic approach to understanding normal function and disease processes. It focuses as much on the prevention of illness as on the treatment of disease.

Chinese Herbal Medicine is successfully used to treat a wide range of conditions including:


Low energy: Chronic Fatigue Syndrome, 'run down', recovery

Low immunity: Sinus, Hay Fever, recurrent infections

Skin disease: Eczema, psoriasis, acne

Gastrointestinal disorders: IBS, constipation, reflux

Gynaecological conditions: PMS, painful periods, menopause, infertility

Respiratory conditions: Asthma, bronchitis, sinusitis

Arthritis: Chronic pain relief


---

Remedial Massage

Remedial Massage is an excellent therapy when combined with acupuncture, producing synergistic positive effects.

Eli brings together Remedial Massage practice and Traditional Chinese Massage techniques (Tui Na) such as acupressure and cupping, to further enhance the therapeutic and relaxing benefits.

Massage can help with:


Stress relief

Painful or tight muscles

Injuries

Secondary pain

Fluid retention

Improving circulation

Improving sleep


---
IVF Support with Acupuncture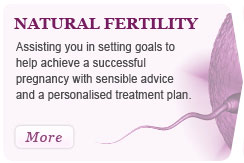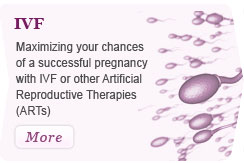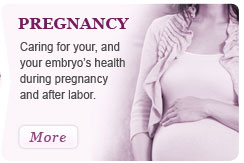 ---

Patient Testimonials

"I had learnt to live with RSI (Repetitive Strain Injury)…But when I went to Eli and he told me that acupuncture could help I was skeptical, but curious. After 3 treatments I forgot I ever had RSI! Thanks Eli!" - David

"My baby was in a breech position. Eli was able to turn the baby using acupuncture in one session, which prevented me from needing a caesarean. When my baby was overdue Eli used acupuncture to initiate contractions. I had an amazing, quick and peaceful labour thanks to Eli's care. Thank you" - Sam

"The time I spend with Eli gives me the rare opportunity to get in touch with my self. Through Eli's intuitive and gentle use of acupuncture, his soothing massage and genuine interest in my ongoing well being, I come away feeling relaxed and re energized." - Michael


Winner - NTP Practitioner of the Month October 2008

"This page empowers the reader with enough information to understand what the therapies on offer are about; where they originated, why one would choose them and what they would commonly treat.

All this information is supported by bright, calming images that reflect the treatment room, the practitioner, his qualifications and good testimonials from happy clients...

A nice simple, clean page that is well presented."


---