Aromapura Aromatherapy Massage Natural Health
Franca Zannoni
46 Challis st
Newport VIC 3015
Servicing area: NEWPORT, WILLIAMSTOWN,WESTERN SUBURBS Victoria
Franca specialises in Clinical Aromatherapy/Aromatic Medicine, Therapeutic Massage Therapy, Ear Candling, Bach Flower Essences and Natural Skincare.
A confidential, personal and respectful service is offered to all clients.
Aromapura Aromatherapy Massage Natural Health
---

The health and safety of staff and clients remain our highest priority, and it is important that everyone planning to make a booking familiarise themselves with what to expect at our clinic.

REOPENING OF AROMAPURA and our response to COVID-19

As of 10am Monday 12th April, Aromapura will reopen at 46 Challis Street, Newport 3015.

Infrared Sauna bookings are temporarily unavailable

COVID-19 precautions and protocols have been implemented at Aromapura
Contact Tracing/QR Code check in/Temprature check upon arrival
Hand Sanitising stations
Maximum number - 1:1 Client/Practitioner only
Cleaning and sanitisation protocols - all surfaces/door handles, chairs/tables, light switches, EFTPOS machine will be disinfected after each client's treatment
Complimentary wipes, paper towels and tissues
COVID-19 signage displayed throughout the building and Clinic
Reminder confirmations to include all COVID-19 questions regarding symptoms
Contactless Payment option
No cancellation fees will apply until 3oth June 2021
If you are feeling unwell please cancel your appointment and rebook
Thank you for your understanding during this challenging period. We will continue to provide exceptional services to help you achieve and maintain optimum health and wellbeing. Feel free to enquire about any Treatments, Services or Products by calling/SMS 0429 879600 or email aromapura@outlook.com
Limited Opening Hours
CONSULTATIONS and TREATMENTS BY APPOINTMENT ONLY

Monday: 9am - 7pm
CLOSED PUBLIC HOLIDAYS
Rescue Remedy, Flower Remedies, essential oil products, personalised essential/massage oil blends and customised skincare products can be ordered and posted to you. Please email aromapura@outlook.com or call 0429 879600 to place an order.
Free delivery to Altona, Newport & Williamstown areas.
OFFERING TREATMENT BOTTLES BY POST
As a Bach Flower Registered Practitioner (BFRP) since 2007, I am pleased to offer a standalone treatment bottle service. I will mix remedies and post a bottle for a fee direct to people who know what they would like to take.
Call Franca on 0429 879600 or email your request to aromapura@outlook.com
CONSULTING AROMATHERAPIST

Franca is a qualified Aromatherapist and experienced practitioner with over twenty years in private practice. Franca provides Ear Candling treatments and completed the BACH FLOWER International Practitioner course in 2007.

She is a registered member of ATMS since 2005 (Australian Traditional Medicine Society - Leader of the Natural Medicine Industry) and became a member of ATMS Fellow group in November 2020.

Franca specialises in Aromatherapy both aromatic and clinical.
Apothecary/Dispensary Service available for Aromatherapy, Bach Flower Remedies and Natural Skin Care.


---
Qualifications
Certificate 1V Aromatherapy 1 yr. full time course(Australian College of Natural Medicine)
Bach Flower Registered Practitioner (BFRP)
Ear Candling Practitioner
Indian Head Massage Practitioner
Hot Stone Massage Therapy Practitioner
Certificate 1V Small Business Management
Certificate 1V in Training and Assessment
Member of Australian Traditional Medicine Society
Independent Xango Distributor
---
See Also...
Aromapura Aromatherapy Massage Natural Health - Aromatherapy
Franca specialises in Clinical Aromatherapy/Aromatic Medicine, Massage Therapy, Ear Candling, Bach Flower Essences and NaturalSkincare. Embrace and Rebalance! Here to support your wellness journey. Follow @aromapura !function(d,s,id){var js,fjs=d.getElementsByTagName(s)[0];if(!d.getElementById(id)){js=d.createElement(s);js.id=id;js.src="//platform.twitter.com/widgets.js";fjs.parentNode.insertBefore(js,fjs);}}(document,"script","twitter-wjs");
Aromapura Aromatherapy Massage Natural Health - Massage Therapies
Franca specialises in Clinical Aromatherapy/Aromatic Medicine, Massage Therapy, Ear Candling, Bach Flower Essences and Natural Skincare. Embrace and Rebalance! Start your wellness journey today.Follow @aromapura !function(d,s,id){var js,fjs=d.getElementsByTagName(s)[0];if(!d.getElementById(id)){js=d.createElement(s);js.id=id;js.src="//platform.twitter.com/widgets.js";fjs.parentNode.insertBefore(js,fjs);}}(document,"script","twitter-wjs");
Aromapura Aromatherapy Massage Natural Health - Cupping
Franca specialises in Clinical Aromatherapy/ Aromatic Medicine, Massage Therapy, Ear Candling, Bach Flower Essences and Natural Skincare. Embrace and Rebalance! Start your wellness journey today.Follow @aromapura !function(d,s,id){var js,fjs=d.getElementsByTagName(s)[0];if(!d.getElementById(id)){js=d.createElement(s);js.id=id;js.src="//platform.twitter.com/widgets.js";fjs.parentNode.insertBefore(js,fjs);}}(document,"script","twitter-wjs");
Aromapura Aromatherapy Massage Natural Health - Ear Candling
Franca specialises in Clinical Aromatherapy/Aromatic Medicine, Massage Therapy, Ear Candling, Bach Flower Essences and Natural Skincare. Embrace and Rebalance! Start your wellness journey today.Follow @aromapura !function(d,s,id){var js,fjs=d.getElementsByTagName(s)[0];if(!d.getElementById(id)){js=d.createElement(s);js.id=id;js.src="//platform.twitter.com/widgets.js";fjs.parentNode.insertBefore(js,fjs);}}(document,"script","twitter-wjs");
Aromapura Aromatherapy Massage Natural Health - Bach Flower Remedies
Franca specialises in Clinical Aromatherapy/Aromatic Medicine, Massage Therapy, Ear Candling, Bach Flower Essences and Natural Skincare. Embrace and Rebalance! Start your wellness journey today.Follow @aromapura !function(d,s,id){var js,fjs=d.getElementsByTagName(s)[0];if(!d.getElementById(id)){js=d.createElement(s);js.id=id;js.src="//platform.twitter.com/widgets.js";fjs.parentNode.insertBefore(js,fjs);}}(document,"script","twitter-wjs");
Aromapura Aromatherapy Massage Natural Health - Infrared Sauna
Franca specialises in Clinical Aromatherapy/Aromatic Medicine, Massage Therapy, Ear Candling, Bach Flower Essences and Natural Skincare. Embrace and Rebalance! Start your wellness journey today.Follow @aromapura !function(d,s,id){var js,fjs=d.getElementsByTagName(s)[0];if(!d.getElementById(id)){js=d.createElement(s);js.id=id;js.src="//platform.twitter.com/widgets.js";fjs.parentNode.insertBefore(js,fjs);}}(document,"script","twitter-wjs");
Aromapura Aromatherapy Massage Natural Health - Information & FAQs
Franca specialises in Clinical Aromatherapy/Aromatic Medicine, Massage Therapy, Ear Candling, Bach Flower Essences and Natural Skincare. Embrace and Rebalance! Start your wellness journey today.Follow @aromapura !function(d,s,id){var js,fjs=d.getElementsByTagName(s)[0];if(!d.getElementById(id)){js=d.createElement(s);js.id=id;js.src="//platform.twitter.com/widgets.js";fjs.parentNode.insertBefore(js,fjs);}}(document,"script","twitter-wjs");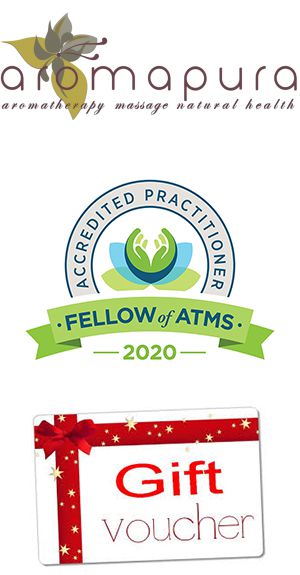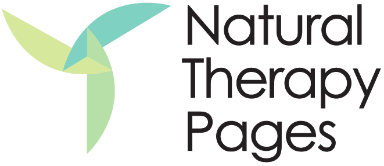 Aromapura Aromatherapy Massage Natural Health