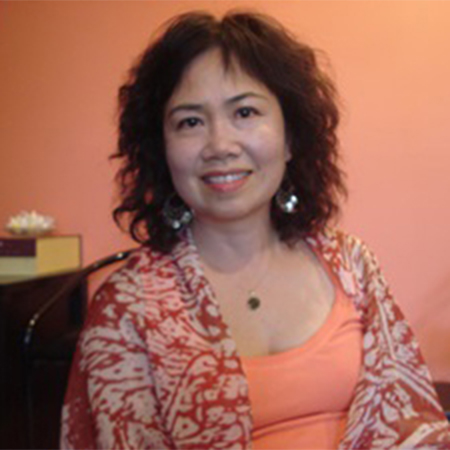 Parramatta Bowen Healing Centre
Want to find out my availability, pricing or opening hours? Click on Send Me Details Now to get started.
Send Me Details Now
Clicking on the Send Me Details Now button opens an enquiry form where you can message Karen Shing directly
Looking for a professional Bowen Therapy Treatment in the greater Parramatta area? Then look no further than us here at Parramatta Bowen Healing Centre
Parramatta Bowen Healing Centre - Bowen Therapy
Focus areas
Headaches
Diarrhoea
Physical health
Muscle tension
Physical pain
Natural medicine
---
---

What Is Bowen Therapy?

Bowen Therapy is a form of bodywork that aims at relaxing and re-balancing the body, bringing fast and lasting relief to pain and a wide range of health problems.

Bowen Therapy is not massage. It works on the principle that the body can heal itself. The technique taps into the bodys own self-healing abilities by tuning it into a Rest and Repair state. Through sending messages deep into the body, it addresses the root causes of a health condition, stimulates energy flow, releases blockages and encourages general well-being.

Results can be remarkable, even from the first session. Very often only a few sessions are needed to correct the presenting problem.

Bowen Therapy is extremely gentle and is considered safe for anyone, from infants to the elderly.


---

How Does It Work?

The Bowen moves help to activate the nervous and endocrine system, release muscle tension and facilitate lymphatic drainage. They also encourage the bodys detoxification process and help to improve bodily functions at a cellular level. By inducing deep relaxation during treatment, Bowen Technique assists the body to find the core issues which cause pain, tension and stress. It stimulates the bodys innate healing mechanism to correct any imbalances and misalignments. The result is often quick relief of pain and stress, allowing the client to feel an overall sense of well-being following a session.

Unlike many other hands-on therapies, the Bowen Technique does not use forceful manipulation. Each Bowen move is done at the level of the superficial fascia and affects the relationship between the fascia and the nerve, muscle or tendon being mobilized. Fascia plays a major role in muscle co-ordination, postural alignment and overall structural and functional integrity.


---

How can Bowen Therapy help me?

The Bowen Technique can be applied to many conditions, from sport and accident injuries to chronic ailments. It is very effective for chronic muscular-skeletal problems such as neck pain, frozen shoulders, back pain, knee and ankle problems. Its whole-body approach is also effective in helping the recovery of illnesses that have taken years to develop. Since there is no forceful manipulation of the muscle, tendon, ligament, or joint structures, the treatment process is very relaxing.


---

Conditions that have responded well to Bowen Therapy include:

Neck and shoulder problems (including 'frozen shoulder')
Back pain and sciatica
Digestive and bowel problems
Earache and TMJ problems
Migraines and other types of headaches
Fibromyalgia and chronic fatigue syndrome
Hip, knee, ankle and foot problems
Menstrual and hormonal Irregularities
Groin pain, pelvic tilt and uneven leg length
Respiratory problems and hay fever
RSI, carpal tunnel syndrome and tennis elbow
Sports and other traumatic injuries
---

What can I expect in a Bowen Therapy session?

A typical Bowen Technique session generally lasts from 30 to 60 minutes. Clients usually lie on a massage/bodywork table or bed, or may be seated in a chair if required, for comfort. A session involves sets of gentle rolling moves performed on specific points of the body. It is often done through light clothing. Between each set of moves, the practitioner gives pauses for the client's body to integrate the signals into the healing process effectively.

These non-invasive muscle release technique helps to re-balance the body and stimulate energy flows, generating quick and long-lasting results. Bowen Therapy is an extremely relaxing experience and the client often feels a sense overall well-being, decreased muscular tension and pain as well as improved energy level after a session.

How many session do I need?
In most cases people see results after the first session. Three to four sessions are recommended to address an issue. Chronic conditions can take up to six sessions. These are estimates only as each session is tailored to the individuals response to the Bowen Therapy.


---

Can I use other therapies?

A Bowen session often triggers subtle beneficial changes in the body that continues for several days. It is advised not to have other manual therapy done during this time as that can affect the healing process started by the Bowen work. It is therefore recommended that the client wait a week before commencing any other manual therapy.


---

Bowen Therapy Session Fees:

1st session 1 -1.5 hr - $70
Follow-up 1 hr - $60
* Health fund rebates available *


---
For more information about the best services for your needs or to organise an appointment - just give us a call!
---