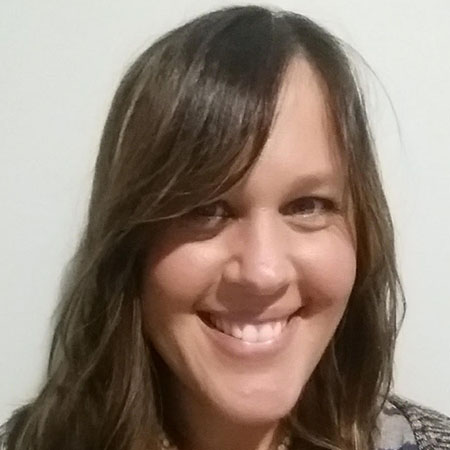 Art therapy 4 all
Clicking on the Send Me Details Now button opens an enquiry form where you can message Simone Lee-Warden directly
Send Me Details Now
Your creative expression can be a powerful source of personal transformation and healing. Partake in awakening, reviving, reconnecting, discovering and exploring aspects of yourself and parts of your soul, using painting, drawing, molding and connecting creative crafts, in a homey, safe space.
Art therapy 4 all
Focus areas
Growth
Anxiety
Grief
Art therapy workshops
Coping skills
Stress management
---
About
I have a Masters degree of Art Therapy, a Bachelor of Fine Art (honours), and Grad Dip in Expressive therapies.
Also I am an NDIS provider I specialise in mental health needs.
I have worked with disability for twelve years, where I acquired skills and knowledge with a range of physical and mental health needs.
I have facilitated a group who have experienced loss and grief.
I have done work in a community centre as an art therapist and also holding art therapy workshops in Young People's Mental Health.
I have worked in South Africa with a range of clientele in different facilities from townships with abused and traumatised children, to a school for Autism, to Glendale Home for disability, and Ladies Christian Home for the elderly. Doing presentations promoting art therapy for Dementia SA.
More recently I have done Music and Art Therapy with disability clientele of Samaritans as well as clientele in the Intensive Family Support sector. And doing art therapy with clients utilising New Horizons drop-in centre, as well as Trilogy Disability Service in Gosford.
What is Art Therapy
Art therapy is the deliberate use of art-making to address psychological and emotional needs. It is a treatment process which offers a safe, contained and supportive place, where clients can express and explore their thoughts and feelings within the presence of a qualified art therapist.
Art therapy uses art media and the creative process to help in areas such as, but not limited to: fostering self-expression, enhancing coping skills, managing stress, and strengthening a sense of self.
The evocative nature of art allows a person to be expressive.
It is not necessary to 'be good at art' as no judgment is made on the quality of the work produced.
Art therapy is a creative process, suitable for all ages, and particularly for those who may be experiencing life changes, challenges, trauma, illness or disabilities.
Art therapy provides social connection, focusing on verbal or nonverbal communication.
Art Therapy Session
Sessions can be run individually or in a group.
Sessions are client-centered and as such, created specifically with benefits to the participant in mind.
Usually art therapy is run for an extended period, although running a program developed over an 6-10wk period, with self motivated creations or planned activities is also available.
The duration of a session being approximately an hour.
Including art materials, introductions, art making time and response/ reflection time, clean up and notes.
Who do I look forward to work with?
Note: Art therapy is a creative process, there is no judgement.
The work that i do is ideal for ANY person, suitable for ALL ages, are you experiencing life changes, challenges, trauma, illness or disabilities, or just looking for a new outlet for self expression, growth, exploration.
Art therapy provides social connection, focusing on verbal or nonverbal communication.
Benefits of Art Therapy
There are So many benefits of art therapy. I work closely with my participants to achieve the optimum personal benefit, to allow you to get the most out of your experience.
Mention Natural Therapy Pages at the time of booking for a 15% discount on initial consult.
Art Therapy 4 All - workshop
1hr 30min
I offer 3 art workshops 1) alcohol ink and Card making 2) make mindful Mandalas with some lite meditation 3) preserve a memory in a pendant
We're open 3 days.
| | | | |
| --- | --- | --- | --- |
| Tuesday | 9:30 am | To | 2:30 pm |
| Wednesday | 9:30 am | To | 2:30 pm |
| Thursday | 9:30 am | To | 2:30 pm |
Qualifications
Master In Art Therapy
Graduate Diploma In Expressive Arts Therapy
Bachelor of Fine Arts With Honours
Professional Membership
ANZACATA - Australian, New Zealand and Asian Creative Arts Therapies Association
---