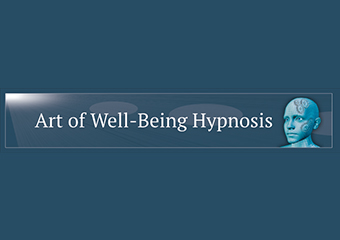 Art of Well-Being Hypnosis
Alert Practitioner
By clicking on the Alert Practitioner button, we send the practitioner a message on your behalf that you would like to get intouch with them.
Art of Well-Being Hypnosis Hypnotherapy for the World Today Clinical research has shown that when hypnosis is added to weight loss plans it has increased weight loss by an average of 97%. Always choose a reputable therapist and one that belongs to an reputable association. I have been assisting people for over 35 years and a Clinical Member for the Australian Hypnotherapists' Association and registered with the Hypnotherapy Council of Australia Australia's peek body for the profession of Hypnotherapy in Australia.
Art of Well-Being Hypnosis - Weight Loss
Servicing area
Redland Bay & Brisbane Suburbs
---
Focus areas
Binge drinking
Stress management
Hypnotherapist
Positive behaviour
Lifestyle
Life purpose
---
---
Weight Loss Hypnosis & Virtual Gastric Banding.
Often people who are struggling with weight loss or eating disorders tend to feel stuck in a cycle of overindulging or being sedentary, which is then followed by self-blame and shame. This type of pattern is usually fuelled by other emotions or experiences and Hypnosis isn't meant to be a "diet" but rather one tool to help you be successful with eating nutritious food and exercise.
It works because it changes their way of thinking about food and eating, and it allows them to learn to be more calm and relaxed in their lives. So instead of food and eating being an emotional solution, it becomes an appropriate solution to hunger, and new patterns of behaviour are developed that enable the person to deal with emotions and life.
Natural weight loss
Using clinical hypnotherapy to lose weight is completely natural, drug free and does not involve dieting or feelings of depravation. It is about realigning what you do with what you want and this happens firstly in your mind. Hypnosis will change you way you think about losing weight at a subconscious level and you'll find yourself thinking and acting differently. Your subconscious mind will support your conscious desire to lose weight and exercise and you'll find yourself doing the things you want to do rather than the things you don't.
Weight loss hypnosis is a highly effective way to both lose weight, and maintain a healthy weight conducted over 4 weeks. It works by bringing you into a relaxed, deep trance and eliminating the unhealthy subconscious patterns that have taken hold of your life. Replacing them with healthy new patterns and beliefs that will stay with you after our session. Fad diets and magic bullets won't help. Weight management hypnosis creates lasting changes in attitudes to your food and lifestyle. Through relaxation comes suggestion. Through suggestion comes subconscious empowerment. And through empowerment you take back a better, healthier life.
Virtual Gastric Band therapy is a weight loss hypnotherapy program designed to reframe and change your eating patterns and help you to lose weight in a safe and completely natural way. The program is conducted over 4 weeks and each session is tailored to the individual client utilising a combination of clinical therapeutic hypnotherapy, nlp and cognitive behavioural therapy to change your eating habits and lose weight permanently and naturally.
Start losing weight today
Whatever your reasons for wanting to lose weight, I will design a personalised hypnotherapy program that suits you, your lifestyle and goals. Call us on 0423 112 322, email brian@artofwellbeinghypnosis.com.au or fill in the contact form and you can start to make the changes you want.

4 Appointments over 4 - 6 Weeks
First Appointment and Consultation:
$185
Subsequent Appointments:
$165:00
Digital Audio available to reinforce change work inbetween appointments.
Testimonial.
I have seen Brian's business advertised for several months, but only recently took the step to arrange an appointment. Now I have had a few appointments I would encourage anyone who is evenly remotely curious about either hypnosis or NLP to reach out and get started on their journey. The sessions are both thought provoking and relaxing. Once you open your mind you will find that your subconscious is your friend, is there to help you succeed in life. Brian's sessions are well structured; using NLP in conjunction with hypnosis is very powerful especially as Brian uses your own responses and language to talk to your subconscious. The peace I find during hypnosis is a real haven in the stressful world that has become everyday life. I look forward to rest of my journey with Brian and finding out what my mind can help me achieve.
Tracy Robinson. Wellington Point
---
For more information, click here
Weight Loss Management
1hr
Weight Loss Hypnosis is a safe highly effective non surgical way to both lose weight, and maintain a healthy weight conducted over a 4 to 6 week duration. It works by bringing you into a relaxed, deep trance and eliminating the unhealthy subconscious patt
Quit Smoking for a Healthier Life
1hr
Quit Smoking for a Healthier Life is a personalised two session program that will help you succeed in permanently and painlessly quit smoking, the first 90 minute session comprises
Qualifications
Clinical Therapeutic Hypnosis
Neuro Linguistic Programming
Quantum Consciousness
Cognitive Behavioral Therapy
Past Life Regression
Professional Membership
AHA - Australian Hypnotherapists Association
---