Member since 2016
Ashgrove Acupuncture & Massage
50 Weatherhead ave
Ashgrove QLD 4060
Back pain
Art
Acupressure
...
Want to find out my availability, pricing or opening hours? Click on Send Me Details Now to get started.
In private practice since 2000. I work one to one with a combination of Acupuncture, Massage, Breathing techniques and Chinese herbs as required.
Ashgrove Acupuncture & Massage - Acupuncture & Traditional Chinese Medicine
---
Acupuncture is an effective form of treatment for a wide range of different health issues. Acupuncture is part of Traditional Chinese Medicine (TCM), an ancient form of healing supported by over 3000 years of experience and practice.
TCM principles have evolved over the years through the close observation of nature and of the universal laws that govern creation and change. It stands the test of time is applicable to all cultures and can be safely applied to all kind of imbalance.
Qi or vital energy is at the centre of TCM rationality. When Qi flows freely through the body we feel balanced, dynamic and able to experience and enjoy life to the full.
However the flow of Qi can become stagnant or blocked by either outside variables (e.g. injury, sudden climate change) or inside elements (e.g. diet, unexpressed feelings).
By utilising fine, cleaned, single use needles which are inserted at specific points on the body, acupuncture acts as catalysts in the transformation of Qi improving our health and bringing about a feeling of wellbeing and relaxation.
A recent study found acupuncture to be twice as effective than conventional therapies for treating chronic low back pain. Click here for more details about the study.
---
For more information, click here.
---
See Also...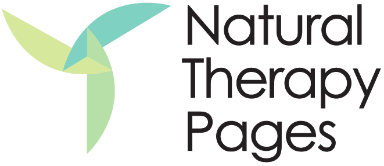 Ashgrove Acupuncture & Massage