Find a Hypnotherapist in your area

Member since 2017
Ask Arnalisha
Self
Personal training
Energy healing
...
Want to find out my availability, pricing or opening hours? Click on Send Me Details Now to get started.
Clicking on the Send Me Details Now button opens an enquiry form where you can message Arnalisha Murray directly.
An angel walking among us…
Ask Arnalisha
---
About Us
My name is Arnalisha. I am a Lightworker, a way shower, a healer and teacher, I channel divine love and light. By shining my light I can help you to 'remember' who you are (at a soul level) and understand why you came here (to the earth plane) I will help you tune into your true essence and connect with your soul self, aligning with your truth, your purpose and your light.
I've been providing professional Angel Card Readings & Energy Healing Sessions for my friends, family and clients for over 6 years now.
Since my early 20's, people have been asking me for guidance and advice. Some I had only just met, others were friends, clients and family members. They seemed to asked me about anything and everything and appeared to feel very comfortable in doing so. My background in personal training assisted a great deal, creating a safe environment for my clients to ask for guidance, support and advice (in all areas of their life – not just their training!).
The more clients that booked in for readings and healing sessions, the more validation I received from spirit, affirming that I was indeed on the right track and still had much to learn and farther to go!
---
Readings & Healings
Energy Healing Sessions
What is an Energy Healing Session & how can it help you?
Everything in our universe is made up of energy, including you! Every person emits their own unique energetic frequency… Your frequency can be felt and sensed by others (even though they may not be aware of it) And vice versa, your energetic vibration is like an antenna which helps you to pick up on and tune into other people's energy (again you may not even be conscious of this but you will certainly be sensing it on some level).
As a healer, I do not personally heal you, I facilitate healing. By acting as a clear channel and vehicle for divine healing-love and light to transmit through, I direct this healing energy and light into the energy centres (chakras) in your body and your aura (energy field surrounding you). This healing energy helps to dissolve and cleanse away negative energy and any lower vibrations you may have created within yourself and/or absorbed from other people, situations or universal energies…
Intuitive Angel Card Readings
What is an Angel Card Reading and how can it help you?
Each and every one of us experiences minor and major changes throughout our lives at different times… My angel card readings can be a fulfilling and enlightening way to obtain clear direction and guidance when making important life decisions… or simply offer validation and affirm what your own intuition may be trying to tell you (clarity is always helpful in this case!)
To help you gain insight and clarity around your questions, I tune into your essence/higher self and also connect with your angels and guides… I then channel these loving messages through my words as well as using a variety of beautifully illustrated angel oracle cards… The cards are a validating tool and help to bring through loving messages from the divine specifically for you.
Quantum Healing Hypnotherapy
Words cannot express the depth of divine gratitude and fulfillment i feel at being able to offer this amazing and powerful healing therapy.
I invite you to experience this incredibly awe inspiring hypnotherapy technique with me – devised by the late Deloris Cannon. Delores perfected this hypnotherapy technique over 40years, it is how she obtained all of the mind blowing information to write all of her 17 books.
In this unique hypnotherapy style we access your 'subconscious' also referred to as your 'higher self' or 'over soul'. By gently guiding you into this deep somnambulistic part of your mind, we are able to access information from your 'all knowing self' the part of you that is connected to source.
---
Contact us today to know more about our services.
---
Service categories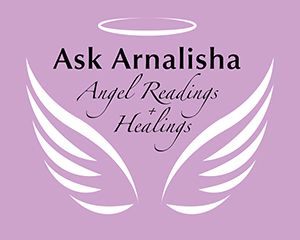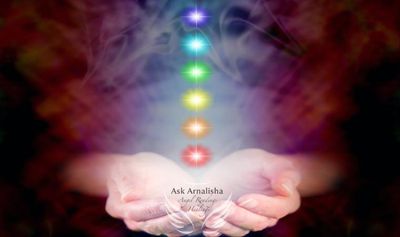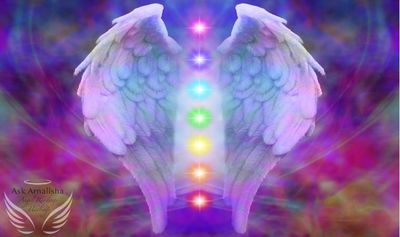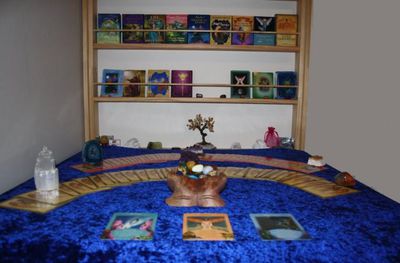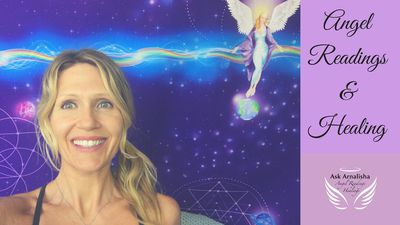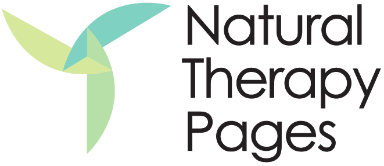 Ask Arnalisha