Find a Hypnotherapist in your area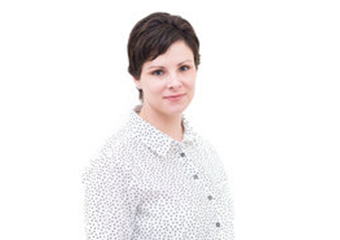 Member since 2018
Aspire NLP
Zenda Fourie
Want to find out my availability, pricing or opening hours? Click on Send Me Details Now to get started.
This practitioner is currently unavailable.
Aspire NLP
---
About Me
I am a certified Counsellor; NLP Coach & Therapist and Hypnotherapist.
I am passionate about helping people reach their goals and to live happy fulfilling lives. Life is so short and we waste too much time stressing about things and not enough time living.
I serve the community of Kellyville, Castle Hill, Baulkham Hills, Beaumont Hills and all surrounding areas, including appointments via Zoom.
Aspire NLP works with clients to take control of their life.
We strongly believe that everyone has the resources they need to make the desired changes. To be in control of their choices and their destiny. After all, if we are not in charge of our own lives, who is?
Therapy
NLP Therapy is an accelerated form of therapy. In this type of therapy we do not spend a lot of time dwelling on the problem, instead we work on strategies and techniques to get rid of the problem and create lasting results.
NLP is effective with Anxiety, Stress, Conflict, Learning, Bullying, and lots more....
Coaching
Coaching is a great resource to reach your goals. With the bigger picture in mind we provide you with the necessary tools and guidance to reach your desired outcomes. Whether it is business or personal, coaching is a valuable service.
If you are struggling to reach your goals and need some guidance and support to get there, then Coaching is the answer.
Hypnosis
Most people do not understand Hypnosis. Hypnosis is about communicating with the unconscious mind to make the desired changes. You are ALWAYS in control and fully aware of what is happening around you.
We use Hypnosis techniques to help clients with Anxiety, Stress, Stop smoking, Weight-loss, and lots more...
What is NLP
Neuro Linguistic Programming (NLP) is all about bringing about changes in perception, responsible communication and developing choices of responses or communication in a given situation. NLP works on the principle that everyone has all the resources they need to make positive changes in their own life
NLP is the study of excellence, which describes how our thinking produces our behaviour, and allows us to model the excellence and to reproduce that behaviour.
Here we don't focus on what you don't want. Instead we focus on what you do want and eliminating any obstacles, limiting decisions and beliefs.
NLP Therapy/Coaching is accelerated and intuitive, making it different than traditional therapy. We do not spend a lot of time wallowing in "the problem" instead we focus on discovering the structure of what prevents you from achieving your goals and change the structure to make your goals achievable. We work collaboratively with you to let go of any limiting decision or barriers that may be blocking you from reaching your full potential or goals, whether in a professional or personal setting.
---
Service categories