At Ease Candid Health
Servicing area: Clovelly Park, Southern, Eastern, Western suburbs
Tinnitus
Cancer management
Infertility
...
Want to find out my availability, pricing or opening hours? Click on Send Me Details Now to get started.
Clicking on the Send Me Details Now button opens an enquiry form where you can message Candida Vassallo directly.
Certified Hypnotherapist


Retreats Yoga Retreats Spiritual Retreats Reiki Workshops & Meditation workshops Massage Bowen Therapy Lymphatic Drainage Acupressure Reiki Theta Healing Yoga
At Ease Candid Health
---



THETA HEALING



Theta Healing is a technique developed by Vianna Stibal, a healer and medical intuitive who discovered that when she went into a Theta brain-wave she could co-create and witness the body healing itself.

Theta Healing began as a practice in the USA in 1995. Vianna's first classes in the technique were offered in 1998, and teacher training commenced in 1999. Vianna brought Theta Healing to Australia in 2000 and this amazing technique is now taught all over the world.

Vianna discovered that using this technique she could see where disease was manifesting and used the Theta Healing process to heal herself from cancer after being given only months to live.

Theta Healing is a visualisation technique which allows us to connect to the energy in our Universe to change beliefs and create instant healings. This process allows us to discover the underlying beliefs related to disease and illness.

As we change those beliefs, the body begins to dis-create physical and emotional issues on a cellular level. We are in fact, the product of our thoughts. By using Theta Healing, we can change our mind/body connection to create better health and wellbeing.

Theta Healing can be used for trauma, fears and phobias, stress and depression, relationships and negative family patterns, to create abundance and prosperity, find success and reach goals. In fact, it can improve any area of your life. It is a remarkable tool for personal growth and for use as an alternative therapy treatment.


---



Reiki Treatments – By Candida



NEXT REIKI I SEMINAR - to be advised - OR ONE-ON-ONE ATTUNEMENTS by request - for details please CONTACT ME at dida9@optusnet.com.au

Reiki is commonly known as an ancient Japanese Healing Art as it was rediscovered by Dr Mikao Usui, a Buddhist Monk, in 1922 in Japan, and from there, through initiated students, went to Hawaii, America and gradually spread throughout Europe and the world

However, as with the majority of healing arts like Acupuncture, Acupressure, Lymphatic Drainage, Massage, Meditation etc., it far pre-dates the 20th century, and it is believed began in ancient India thousands of years ago. As with the majority of healing arts it became lost or forgotten over the passage of time through the centuries. It is in relatively recent times that we are reconnecting to and experiencing the benefits and 'magic' of these Healing Arts and the integral part they play in our physical, mental, emotional and spiritual wellbeing.

The word Reiki is made of two Japanese words - Rei which means "God's Wisdom or the Higher Power" and Ki which is "life force energy" a truly magical combination.

In every imbalance, illness or dis-ease we experience, there is to some degree dissipation of or interruption to, or lack of, Life Force. In our modern world because we are expending so much energy, physically, mentally, emotionally and spiritually, there is a constant need for relaxation, replenishment and healing, so to me Reiki is an important part of every treatment that I offer, as well as being a complete treatment on its own.

What is Reiki?

As I said above, Reiki is simply energy - the life-sustaining energy that runs through all of creation, whether it be human, animal, vegetable, mineral, or planetary – it is Universal Love. Therefore, by being attuned to and connecting to this Universal Love energy and allowing it to flow through us, we can consciously pass it on to others (and use it for ourselves) for healing, calming, restoration. Reiki can solve a lot of problems for us - it recharges us, reduces pain, stress, emotional imbalances, speeds up the healing process and is a generally very important aid to wellbeing in these stressful times, both on a personal level and globally. We all have the ability to do Reiki, regardless of whether we know or believe that we do. It is when we are consciously aware of it and we consciously work with it (connect with it and put our minds to it) that it generates power and efficiency.

How is it done?

A Reiki treatment can be done fully clothed, in a relaxing environment, with the practitioner simply holding their hands either on the body or sometimes slightly above the body, holding them for several minutes in the same place and moving the hands along the body, both front and back of the body, in an orderly sequence, while connecting to the Universal Love/Life Force Energy and allowing that to flow through the hands to the client. It is a very relaxing, calming and regenerating treatment on all levels. Having said that, Reiki can also be done anywhere if needed, and simply on a particular part of the body, and not necessarily as the formal treatment outlined above. It is a very effective and useful tool in unexpected situations that need calming or healing attention.

Choosing a Reiki Practitioner

It is my belief that a practitioner of Reiki needs to be aligned as much as possible to universal laws and principles, living as much as possible in harmony and balance. This alignment is something that would be sensed (if it is not obvious) or intuited by a client when speaking with and meeting the Reiki practitioner. A feeling of comfort and ease would be a good initial indicator that the Reiki practitioner is on track. Use your discretion and trust your instincts.

Reiki Workshops and Initiations

There are three levels of Reiki – Reiki I, Reiki II and Reiki III, and there are relevant workshops for each level to train and attune the initiate to Reiki, the Reiki symbols, teachings and ideals. There is extensive material available on Reiki, its history and application and it is best to do some prior reading both before having a treatment and/or attending any of the workshops.

Being an initiate of Reiki is a profound gift to ourselves, to all with whom we interact and to our beautiful planet.


---



Sound Therapy – using Tibetan Singing Bowl



My treatments are usually a combination of modalities and Sound Therapy using the Tibetan Singing Bowl is almost always included. The reason for this is that the vibrations produced are extremely relaxing and healing and greatly enhance the regeneration process for the client.

Singing bowls were traditionally used throughout Asia as part of Buddhist Meditation practice. Today they are used worldwide for meditation, relaxation, healthcare and personal well-being.

Sound generally affects us profoundly and in varying ways, influencing either our internal or external environment, sometimes both. The sound produced by the Tibetan Singing Bowl penetrates and vibrates at a cellular level producing the most profound peace and deep calm. When this stage is reached, the parasympathetic nervous system is engaged and healing and restoration occurs on many levels, namely, body, mind and spirit.

Experiments and tests have shown that with only 20 minutes of sound therapy from a singing bowl, many people coming from a highly stressful situation, were able to reach a relaxed state; with many of them being able to reach theta waves and a few even being able to peak into delta waves. With continued use of singing bowls and sound healing it is possible to make alpha waves the most prominent of brain waves so that when confronted with highly stressful situations one would not experience the same increased pressure as in the past.

As always, the intent of the person is the most imperative part of relaxation techniques and the search for synchronization between the two hemispheres of the brain; and as long as a person is willing to open up their mind and body to the resonance of the singing bowl, healing effects can mend and sooth the soul into a sense of peace and harmony.

Over time, the sounds from the singing bowl will become sacred and the healing aspects of the bowl can help to rejuvenate the mind and being, giving a feeling of joy, satisfaction and inner peace while entering into a meditative state.
Qualification details
---
ASSOC. DIP. EDUCATION ADULT & COMMUNITY

Health & Care Certificate

Certificate in Massage

Certificate in Physiology and Anatomy

Bowen Therapy

Senior First Aid Certificate

Reiki Master/Teacher

Theta Healing Practitioner

Initiate of Kriya Yoga

Certified Hypnotherapist

Certified Yoga Teacher

Certificate in Advanced Yoga Meditation - 15 years
---
Service categories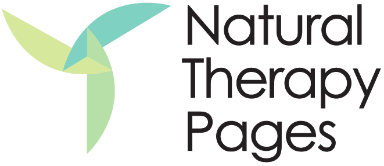 At Ease Candid Health