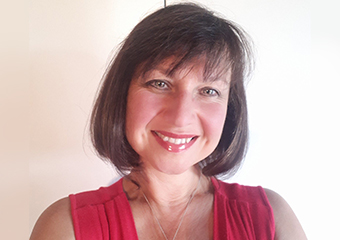 Clicking on the Send Me Details Now button opens an enquiry form where you can message Athene Thompson directly
Send Me Details Now
With 20 years as a Holistic Healing Practitioner and now a Transformational Coach, Athene can assist you to find life direction and purpose to fulfil life goals and create the life you deserve.
Athene's Holistic Wellbeing Therapies - About Athene
---
Focus areas
Reconnection
Energy alchemy
Waxing
Love
Guided journey
Coaching program
---
---
I assist you to connect to your highest potential by releasing doubt, fear and guilt (energy cripplers) that can prevent you from moving forward on your highest life path and divine purpose.

When you undertake a holistic treatment with me, I share valuable spiritual insights along with gentle energy clearing and healing. I introduce you to therapeutic grade essential oils that serve as energy elevators for body, heart, mind and soul. Learn how to quieten your mind to hear the inner guidance from the Source of Divine Love within us and around us.
I am also Transformational Coach who can help you find success and balance in every area of your life be it relationships, work/life balance, career, and health. Set life goals for ultimate success as you recognise patterns and behaviours that may have had a limiting effect in the past. In the present, recognise the mindset and replace it with a mindful strategy for a successful and fulfilling life and an optimistic future.

Start celebrating every moment with love and gratitude as a new way of living your life begins.

I have single appointments or programs in holistic healing, success life coaching or both combined available to help guide and support you on your exciting life journey.


PROGRAMS:

THE ENERGY ALCHEMY PROGRAM

A 7 phase program for holistic wellbeing designed to assist you on your highest life path - fulfilling your life goals, connecting to your higher self and honouring your soul contract.

The 6 phases are:
ENERGY DETOXIFICATION
ENERGY TRANSFORMATION
ENERGY REALIGNMENT
MAINTAINING HOLISTIC EQUILIBRIUM
EMPOWERING YOUR HIGHEST POTENTIAL
EMBRACING YOUR DIVINE LIFE PATH
UNDERSTANDING ENERGY ALCHEMY
Journey through one or all of the healing phases:

PHASE 1 - The 3-6 Month ENERGY DETOXIFICATION

You will receive:
Full body energy treatments
Aura/Chakra cleanse and balance
Esoteric aromatherapy using therapeutic and vibrational essential oils
Guided visualisation
Holistic counselling
Sound healing
Head and foot massage using essential oils
PHASE 2 - The 6-12 Month ENERGY TRANSFORMATION

If your goal is to discover your purpose, clearly define the direction of your life path and achieve clarity of vision about where your Soul and Spirit is guiding you, is the ideal next step following completion of the 3 month Energy Detoxification Program.

Phase 2 includes a 2 hour session a month over an 18 month period in blocks of 6 months each.

You receive:
Heightened Spiritual Intuition
Clear insights into life challenges
Release emotional baggage
Confidence to speak your truth with clarity
Manage your emotions
Revitalising cellular cleansing
Dissolve negative attachments
Realign life goals to define your higher purpose
Honour your soul contract
Life Path Balance
Gain a gateway to spirit via imagination & guided visualisation
Contact Athene for more information about Phases 3-7 along with Success Life Coaching Programs.


BOOKS AND AUDIO CD AVAILABLE
www.xlibris.com.au

ESOTERIC POETRY FOR HEALING MIND, HEART AND SOUL
Shades of the Soul-A Journey in Shadow and Light (softcover)
Shades of the Soul-A Soundscape Journey in Shadow and Light (cd)
Crossroads of Love (softcover)

SHADES OF THE SOUL - A Journey in Shadow and Light

Journey with me as I take you on a transformational voyage through the psyche's hidden caves of discovery, confront what is lurking the tomb of shadows, draw on wisdom from nature and Angelic realms, visit the golden chambers of light and search for a rainbow where a treasure lies waiting.

In chapters that reflect the mood, tone and colour for each stage of the soul's journey in finding It's purpose, Shades of the Soul is a tribute to every one of us who is brave enough to let go of all we know as familiar and delve into the abyss to face our own reflections.

Only then can we start to fully embrace what we are capable of in the world around us, connect to our creativity, face our darkest selves, awaken the best in ourselves and share of our heart and soul with others.

SHADES OF THE SOUL AUDIO CD
A Soundscape Journey in Shadow and Light

Enjoy this audio book as a meditation to music that evokes the emotion of the journey guiding you forward from shadow into light.

CROSSROADS OF LOVE

Enter and exit love's many roadways as you travel on this enticing poetic journey.

Understand what it means to truly become your own best friend after you have journeyed through the labyrinth of anticipation, confusion, ecstasy, disappointment, joy, denial, shadow and celebration and embraced every aspect on love's road.

Finally take a glimpse into an optimistic future by choosing a new road to love. When you fully recognise your own strengths and shortcomings and are comfortable with who you really are you are ready to be clear about your intentions. With this deeper insight into human nature, trust that the promise of divine love exists and awaits.

---
For more information about Athene's workshops or programs, phone 0406 160 538 or click on the 'make an enquiry' button below.
---
---