Find a Hypnotherapist in your area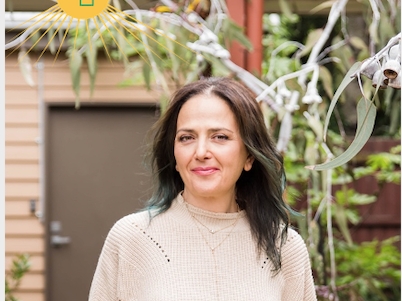 Member since 2020
Aton Healing Therapies
Irena Grigorian
This practitioner is currently unavailable.
Get help with Depression, stress, anxiety, phobia, PTSD, weight loss, quit smoking, pain management, inability to relax, infertility. Delivered by a highly qualified, experienced and professional practitioner Irena Grigorian
Aton Healing Therapies - Counselling and Clinical Hypnotherapy service
---
Irena Grigorian is a multi-disciplinary practitioner and facilitator trained by top professionals from the USA, Russia, and Australia. Treatment options include Meditation teaching, Neuro-Linguistics Programming, Reiki, Psych-K, Holistic Counselling, and more.
Services
Instant or Gradual Hypnosis
Virtual Reality & Neuro-Acoustics
Group Workshops
Retreats
---
More info at www.atonht.com.au
Visit the website to book or call Irena 0407 280240
---
Service categories