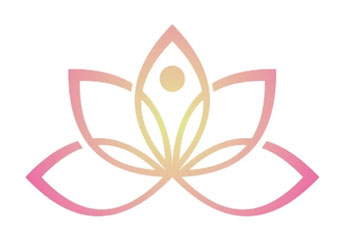 Audrey Russell Naturopath Perth
Clicking on the Send Me Details Now button opens an enquiry form where you can message Audrey Russell Naturopath Perth directly
Send Me Details Now
Restore your wellbeing by uncovering the root causes of your health problems and restoring your body's balance using nutritional therapy, herbal medicine, acupuncture, biofeedback, and other scientifically proven approaches. Find out naturopathy can help you with your health issues by contacting Audrey today!
Audrey Russell Naturopath Perth
Focus areas
Skin needling
Western herbal medicine
Naturopathic nutrition
Personalised nutrition
Nutritional deficiency
Nutritional medicine
---
---
Audrey graduated from the Australian Institute of Holistic Medicine in 2009 and has since been using the skills she learned to improve and maintain people's health through natural therapeutic methods.
Through the use of herbal and complementary medicines, Audrey supports you in your recovery and enables you to maintain good health so that you can live a fulfilling life.
A natural and complementary approach looks at your health holistically, strengthening the body's own defence mechanisms as a means to balance all of your bodies systems, physical, emotional, and spiritual.
Audrey is dedicated to your health and will provide you with the necessary guidance, knowledge, and tools. Among the treatments she offers are:
Biofeedback
Naturopathy
Western Herbal Medicine
Dry Needling
Acupuncture
Nutrition
Essential Oils
Services Offered
Naturopathy
Natural medicine combines traditional art with scientific evidence to form a complete system of health care that can treat acute and chronic diseases within anyone of any age.
Herbal Medicine
The use of plant or plant parts as an herbal medicine has strong therapeutic properties and can be used to treat virtually any ailment affecting the body.
Scientific Consciousness Interface Operation System (SCIO)
Using SCIO technology, which combines electrodermal screening, stress testing, and biofeedback to test and balance the body at a subtle energy level, a range of health conditions can be identified. It provides a synergistic perspective on natural healing.
Opening Hours
Monday: 5:00 pm to 9:00 pm
Tuesday: 5:00 pm to 9:00 pm
Wednesday: 5:00 pm to 9:00 pm
Thursday: 5:00 pm to 9:00 pm
Friday: 5:00 pm to 9:00 pm
Saturday: 7:00 am to 4:00 pm
Sunday: 7:00 am to 4:00 pm
Testimonials from Audrey's Previous Clients
"I have been seeing Audrey for a few years now. My initial reason for seeing her was for my chronic migraines, however over the years she has been able to help me with my sleeping issues and skin outbreaks. I have been using the SCIO, acupuncture and incorporated herbal supplements into my daily routine, on her advice which I have found have helped to keep my Migraines better controlled and I feel like I have so much more energy. Her herbal tonics pack a punch but I have found really effective. I can't recommend her enough if you're looking at a more natural approach to managing your health" - K. Wright
"The reason for my Naturopathic appointment with Audrey was for fertility reasons. I had gone to many Doctors and specialist for help before her with no luck. I was going through IVF at the time and was having difficulty with achieving good results in regards to quality of eggs. Audrey read all my levels and put together a daily plan for herbal supplements. Also guided me with the best diet plan I followed her instructions and had amazing results for the next round of IVF and am now 32 weeks pregnant I do believe Audrey got me to where I am now. I am very grateful and recommend her so highly." - B. Meuleman
Discuss your health concerns with Audrey, get in touch now!
Western Herbal Medicine
1hr
Using herbs to assist with health and immune support
Qualifications
Diploma In Professional Counselling
Advanced Diploma In Western Herbal Medicine
Advanced Diploma In Naturopathy
---