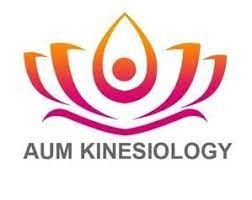 AUM Kinesiology
Start clearing your energy pathways and be able to do anything you want.
Kinesiology for Stress, Confidence & Relationship Issues
Servicing area
Port Melbourne, Melbourne, South Melbourne, Toorak Road & Camberwell
---
Focus areas
Happiness
Chronic health issues
Stress management
Love
Self-esteem
Relaxation
---
---
What is Kinesiology?
AUM KInesiology's goal is to help everyone in South Melbourne clear the obstructions in their body so that they can function normally, if not on optimal levels.
The body's capacity is infinite unless there are negative elements that hinder it from achieving its full potential.
We have the ability to create the life we want, including maintaining an excellent health, a blissful love life, and a high self-esteem, among others.
Stress is a major blockage as it triggers all kinds of ailments and imbalance. Kinesiology aids the body in achieving the balance vital to a person's well-being.
What Can You Expect in Our Session?
During a session, you will be in full control of the choices you make for your personal health and development.
As a licensed kinesiologist, my role is to assist you in improving the state of your balance and well-being. I help relieve the stress that stands between you and the best version of yourself.
Once I have achieved that, your body will be able to reestablish its energy channels, allowing the easy flow of positive energy to revitalise you.
By the end of our session you will feel an inexplicable sense of happiness and excitement to start in the direction you want to take your life.
Benefits of Kinesiology
Increases energy
Improves quality of life
Reduces stress
Boosts confidence
Improves relationships
Book an appointment to experience the life-changing benefits of this healing method.
---