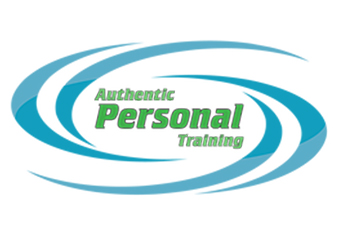 Clicking on the Send Me Details Now button opens an enquiry form where you can message Authentic Personal Training directly
Send Me Details Now
Everything we do helps others become their genuine best, so they can live their lives to the fullest
Authentic Personal Training
Focus areas
Weight management
Goal setting
Motivation
Joy
Biomechanics
Fitness
---
---
Honest Advice. Real Results.
With over 20 years health and fitness experience in Crows Nests' newest studio, our our goal setting process can guarantee a path to health and fitness success with minimal disruption to your everyday life.
Are you ready to make a change?
At Authentic Personal Training, we combine all the keys you need to succeed! Our experienced Personal Trainers are here to provide you with the level of service you need to achieve the health and fitness results that you deserve. With programs that include weight loss, fitness and toning, we have tailored our services to achieve all results.
With the amount of information displaying "quick fixes" and promoting unrealistic results it is easy to see why the first step can be so intimidating. We aim to turn your health & fitness journey in to a lifestyle change. A strong belief that correct information leads to maintained motivation, allows us to tailor training programs for the individual.
Our modern studio offers a full-suite of services enabling our valued members a comprehensive health & fitness experience. We have dedicated ourselves to ensuring that your goals are achieved in an enjoyable, friendly and supportive environment.
Meet The Owner
"Health and fitness should be as enjoyable as possible. When you embrace it as part of your lifestyle it is remarkable what can be achieved"
​​Alec Draffin
Owner/ Personal Trainer
Finalist - Australian Young Entrepreneur of the Year 2018
Alec has 10 years experience in the health and fitness industry, including eight years as a personal trainer. His track record of providing direct, honest information and reputation for helping clients achieve amazing results led him to establish Authentic PT. Specialising in weight loss and fitness Improvements, Alec has developed the knowledge and ability to help you take the next step in your fitness journey, and your results to the next level.
Meet The Team
Tom Haluza
Personal Trainer
"I believe you are perfect just the way you are, but with education, and your heart in the right place, you can achieve anything you want with your health and fitness"
Tom has been involved with health and fitness, both directly and indirectly over the last 10 years. Over this time, he has developed a strong understanding of weight training and how it can maximize your results. Over the last 2 years he has focused his efforts towards endurance training, in particular triathlon and iron man events. With a focus on biomechanics and having learnt through his own training mistakes, you can be assured that he is here to help you achieve your results injury free and happy!
Brooke Pryor
Personal Trainer
"Every day is another chance to get stronger, to eat better, to live healthier and be the best version of yourself"
Brooke has been in the health and fitness industry for the part 5 years and a Personal Trainer for 3. After losing 30-40kg her self, she decided to turn her results into a career by obtaining a Bachelor in Exercise Science. With a personal background in sports and extensive experience in weight loss, strength and muscle gain, she is excited to help you on your health and fitness journey
---