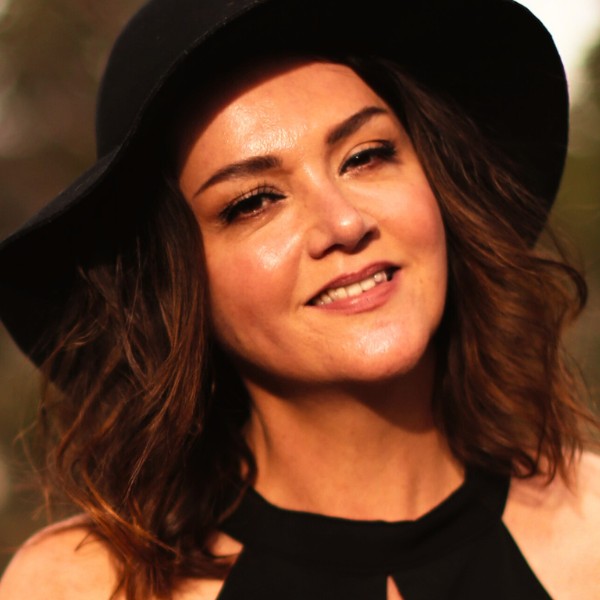 Authentic State Coaching
Clicking on the Send Me Details Now button opens an enquiry form where you can message Sasha Crichton directly
Send Me Details Now
Coaching + Healing = Changes Everything // Release Painful Emotions and Limiting Beliefs // Experience Clarity of Mind // Achieve Your Goals // Connect with Your Greater You
A Greater You. A Greater World.
Servicing area
Servicing Worldwide Online
---
Focus areas
Emotions
Vision
Adults
Subconscious
Negative emotions
Habits
---
Are you attached to something toxic? Do you feeling anxious, overwhelmed, depressed or heartbroken?
Do you need to break free from old belief patterns and behaviours?
Together we can clear your blocks and shift any mental and emotional past hurts and blocks, so you can lean into your greatest you.
We can support you to get clear on what is important to you, so you can move forward in towards your greatest life. Receive tools and strategies to manage daily life and navigate towards the life of your dreams.
We will do this through a unique blend of psychology, evidence-based, natural healing techniques (including Self Directed Healing), as well as life coaching.
>>Learn more and book a Self Directed Healing session here.
>>Learn more about Your Greater You, 8 week Transformation course here.
Or maybe you just need clarity in making an important decision? Click here to get in touch for a single breakthrough session with Sasha Crichton.
We believe that when we lean into our greatest selves, we are happier, healthier and greater leaders and role models for our families, workplaces, communities and the world. For this reason, we make sure our program is accessible to everyone.
---
KIND WORDS
"Sasha is absolutely amazing. She provided such a safe and supportive space for me to work through my blocks and provide me with the tools to use in the future. The transformation that I experienced through her course has changed how I see the world and how I will move forward in my life. Thank you for guidance and support." ❤🙏 — Cang Dang, Sydney, Australia
"Sasha is a deeply intuitive Coach. She heard what I said and also what I didn't say. After our session, I walked away with precisely the clarity I was seeking around my journey forward into a better work/life balance. Sasha genuinely cares about helping people and that is evident in her coaching technique. Her insightful probing questions and effective healing guidance helped me discover deeper truths about myself and set me on an exciting forward path. I am deeply humbled by her empathy, patience, listening skills and wisdom. I will be eternally grateful for her generosity with her time and expertise. I would highly recommend Sasha and services offered by Authentic State to anyone seeking to heal and/or move forward into a better life." — E. Kelly, Victoria, Australia
"Sasha helped me turn so much around. I am much happier, lighter and finding positive direction. I had done this type of work before with little success. Sasha got through to me and helped immeasurably. I am very grateful We found each other. I recommend Sasha to all." — S. Marshall, Sydney, Australia
"Sasha has a manner that put me at ease and I felt comfortable and safe. I'm surprised how much we carry around with us without realising. Thank you." — B. Fernando, Melbourne, Australia
"Sasha's confidence, joy and passion for her work radiated throughout the whole session. She made it very easy for me to dive into aspects of myself which would otherwise make me uncomfortable. Sasha has the ability to hold space in a very loving and uplifting way...
"I noticed a change in my thought pattern and that shift has been gradually unfolding ever since. I am calmer and more playful and optimistic within, which transpires through my day to day activities. Even my husband has noticed positive changes in my attitude and commented on it several times!
"I would definitely recommend Sasha's services for anyone looking to implement new ways of Being and change their Life for the better permanently. Thank you Sasha". — M. Herron, Qld. Australia
---
ABOUT AUTHENTIC STATE
My name is Sasha Crichton, I created AUTHENTIC STATE COACHING because people and the world are struggling. The way we do things needs to change.
AUTHENTIC STATE—A Greater You. A Greater World™ is based on the philosophy that when we lean into our greatest self, letting go of our pains and limiting emotions and beliefs, we are happier, healthier, more abundant, and greater leaders and influences on our families, workplaces, communities and the planet.
Life is a creative process, and you are the creator of your life.
Sometimes we can all use a hand moving forward.
---
ACKNOWLEDGEMENT
We respect and acknowledge the Traditional Custodians of country throughout Australia as the First Peoples and recognise their continuing connection to land, waters and culture. Paying respects to their elders past, present and emerging.
Services
Free: Find out if YOU are living YOUR values (30 mins call)
30min
Life Coaching
Holistic Counselling Online
Life Coaching Online
Wellness Coaching
Get clear on what gives your life meaning, and your next step to living an authentic life in this free session with Sasha (places are limited--book now).
Qualifications
Bachelor of Arts (Psychology, Social Sciences, Anthropology, Creative Arts)
Certified Cognitive Behaviour Therapy (CBT) Practitioner
Certified Self Directed Healing Practitioner
Certified Transformational Life Coach
Certified Business and Mindset Coach
Working With Children Check # WWC2297823E
---