Member since 2021
Self Directed Healing
Sasha Crichton
Focus area:
Anxiety and phobias
Alcohol and other drugs addictions (AOD)
Anxiety & depression
...
A revolutionary process, Self Directed Healing results can be achieved quickly, and are long-lasting, and measurable.
Heal your mind, emotions & body – simultaneously – at conscious, subconscious and superconscious levels
Release emotional trauma, grief, anxiety and limiting beliefs and emotions
Quit bad habits and self sabotage
Align yourself with your truth
with Sasha Crichton, Self Directed Healing Practitioner at AUTHENTIC STATE. A Greater You. A Greater World™
Self Directed Healing
THE POWER OF SELF DIRECTED HEALING
Sasha Crichton is a certified practitioner and advocate of the revolutionary therapy Self Directed Healing; the only therapy that enables healing on all levels simultaneously; your mind, emotions, body – at conscious, subconscious and superconscious levels.
Self Directed Healing can shift grief, stress, trauma, anxiety, addictions, obesity, eating disorders, negative emotions, lack of motivation and more.
Self Directed Healing releases pains that can cause us to self-medicate with food, booze, cigarettes and other vices.
Self Directed Healing can remove the blocks that cause sub-conscious sabotage and confusion in decision-making in career, health and relationships.
Self Directed Healing helps you to connect deeply within, aligning with most authentic you, so you can move forward with clarity and joy.
In healing, it undoubtedly is beneficial to verbalise, analyse and consciously process our experiences.
However, often when we try to heal ourselves on a conscious and intellectual level, for some people changing narratives and trying to shift the mindset, is not enough, as our hearts, body and mind can still hold emotional pain and trauma.
---
EVIDENCE-BASED THERAPY
The Self Directed Healing process includes gentle before and after testing, so you are 100% clear on the impact of your session.
Have you tried other healing modalities without getting the result you wanted? If you are struggling with a conscious issue or something deeper, this gentle, safe approach can get results.
Children and adults respond well to Self Directed Healing.
Consulting times:
· During business hours
· Some weekday evenings
Duration of sessions: Approximately 1 hour
Online appointments are available.
---
ABOUT AUTHENTIC STATE
AUTHENTIC STATE. A Greater You. A Greater World™ is based on the philosophy that when we lean into our greatest self, letting go of our pains and limiting emotions and beliefs, we are happier, healthier, more abundant, and greater leaders and influences on our families, workplaces, communities and the planet.
AUTHENTIC STATE also empowers people through Business Coaching.
"Today more of us are realising that traditional solutions and structures alone, just aren't cutting it anymore. I am convinced we must approach 21st century pressures and issues by combining traditional knowledge and systems, with new ways of doing things. So, this is what I do, and why I created Authentic State." Sasha Crichton
---
TESTIMONIALS FOR SASHA
"Sasha's confidence, joy and passion for her work radiated throughout the whole session. She made it very easy for me to dive into aspects of myself which would otherwise make me uncomfortable. Sasha has the ability to hold space in a very loving and uplifting way...
"I noticed a change in my thought pattern and that shift has been gradually unfolding ever since. I am calmer and more playful and optimistic within, which transpires through my day to day activities. Even my husband has noticed positive changes in my attitude and commented on it several times!
"I would definitely recommend Sasha's services for anyone looking to implement new ways of Being and change their Life for the better permanently. Thank you Sasha". — M.Q. Qld. Australia
"I attended Authentic State for four sessions. I learnt so much about myself, how I attracted less than good life lessons. Sasha helped me turn so much around. I am much happier, lighter and finding positive direction. I had done this type of work before with little success. Sasha got through to me and helped immeasurably. I am very grateful We found each other. I recommend Sasha to all." — S.M. Sydney, Australia
"Sasha has a manner that put me at ease and I felt comfortable and safe. I'm surprised how much we carry around with us without realising. Thank you." — B. F. Melbourne. Australia
Read more reviews on AUTHENTIC STATE Facebook page.
---
ACKNOWLEDGEMENT
We respect and acknowledge the Traditional Custodians of country throughout Australia as the First Peoples and recognise their continuing connection to land, waters and culture. Paying respects to their elders past, present and emerging.
---
Qualification details
Selected Qualifications
Psychology/ Creative Arts/ Anthropology

(Bachelor of Arts)

Self Directed Healing Practitioner (Certified)
Cognitive Behavioural Therapy (Certified)
Transformational Life Coaching (Certified)
Business Coaching (Certified)
EFT Training (Accredited)
Blog Articles
See all articles by Sasha Crichton.
---
Service categories
This practitioner provides online consults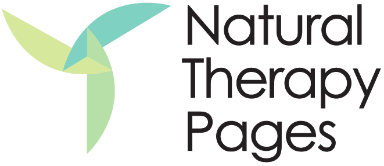 Self Directed Healing