Member since 2006
Awaken Your Health
Tabitha McIntosh
Level 1
101-103 Queen st
Woollahra NSW 2025
Servicing area: Woollahra, New South Wales
Want to find out my availability, pricing or opening hours? Click on Send Me Details Now to get started.
Tabitha is the founder of Awaken Your Health, and is a qualified and experienced Naturopath, Clinical Nutritionist, and educator, having run her own private clinical practice for over 10 years. As director and principal Naturopath at Awaken Your Health, Tabitha takes great pride in providing her clients and their families with high quality naturopathic clinical care, in a supportive and nurturing environment.
Awaken Your Health - Tabitha McIntosh
---

After completing her Medical Science degree in 2001, Tabitha went on to pursue her passion for Natural Integrative Healthcare with post-graduate studies in Naturopathy, Western Herbal Medicine, Nutritional Medicine & Environmental Medicine. She now elegantly combines the above approaches to health: integrating Naturopathic healing principles with the latest scientific research, to educate and further the health & wellbeing of her clients.



Qualifications and Associations



Tabitha holds a Bachelor of Medical Science (UNSW, 2001), Advanced Diploma Naturopathy & Diploma Nutrition (Nature Care, 2005), and post grad Dip in Nutritional & Environmental Medicine (SWIN, 2006).

Being committed to continued education; she regularly attends professional seminars in Australia and Internationally to stay abreast of the latest integrative healthcare research. Tabitha is a member of the Australian Traditional Medicine Society, and registered with all major health funds, and her clients are eligible for private health insurance rebates on consultations.


---



Areas of specialty and approach to treatment overview:



Specialising in nutritional medicine, digestive health, and reproductive health - encompassing preconception, pregnancy care, natural fertility management, miscarriage prevention, post-natal care and breastfeeding, her care and focus then follows through to infants & children's health.

Tabitha is passionate about the wellbeing of her clients, and she works collaboratively with each client and their unique health care team – GP's, Specialists, Obstetricians, Oncologists, and other allied health professionals - to ensure optimal health outcomes.



Areas of clinical expertise include:



Reproductive disorders, encompassing Polycystic ovarian syndrome, endometriosis, fibroids, PMS, Sub fertility pictures for both men & women, and Peri-menopause

Pre-conception, general fertility, and Pregnancy care

Post-natal care, Breastfeeding support

Post Natal Depression, prevention and care

General endocrine conditions such as Thyroid disorders, Adrenal exhaustion

Immune disorders, infections, and auto-immune conditions, atopic conditions

Digestive conditions such as Inflammatory Bowel Disease, Coeliac disease, IBS, & parasitic infection

Stress, Anxiety, depression, & fatigue

Insulin resistance, Diabetes type I & II, Cardiovascular disease, High cholesterol

Baby, Toddler, Child health

Teen nutrition, specializing in eating disorders

General naturopathic care for the whole family

Implementing therapeutic diets & the use of food as medicine

Education around Chemical minimization, low-tox living, & detoxification

To read more about our services or to organise your next appointment, just visit the website

---
For more information about the best services for your needs or to organise an appointment - just give us a call!
---
See Also...
Awaken Your Health - Clinical Nutrition
Learn how to eat healthily and improve your wellbeing, with the help of a professional Nutritional Consultation, from Awaken Your Health. Call today for more information or to organise your next appointment.
Awaken Your Health - Herbal Medicine
Treat what ails you the natural way, with the help of a personalised Herbal Medicine Remedy from Tabitha at Awaken Your Health. Perfect to help treat a range of symptoms & conditions.
Awaken Your Health - Naturopathy
Tabitha at Awaken Your Health specialises in providing a range of professional Naturopathy consultations and treatment services, to people in the greater Woollahra area. Perfect for people of all ages.
Awaken Your Health - Value Health Packs
Providing a range of professional Wellness & Pregnancy Health Packages, to the people in the greater Woollahra area. Call today to make an appointment or for more information.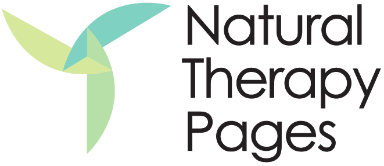 Awaken Your Health